By Alex Smith / @alexsmith1982
Another day, another Tory poster campaign has been hijacked and widely parodied by web-users – within just minutes of its launch in London this morning.
The previous two posters have already been widely mocked and discredited online.
The poster was intended to give a youthful slant to the Tories' supposed rebrand, and to highlight why people who have never voted Tory might consider doing so this time out.
But the Twitter hashtag "IveNeverVotedTory" was trending – meaning it was one of the most heavily referenced items on the social networking site – within an hour, not with the type of positive visions for a future Tory Britain the Conservatives would have liked, but with witty and mocking reasons for why a Tory government would be a disaster for Britain.
Examples include:
@CathElliott #ivenevervotedtory because this country deserves better
@sajeraj: #ivenevervotedtory because at present or at some point in the past they have opposed virtually everything I value.
@estellehart: #ivenevervotedTory what with having a soul and all.
@RedStoat: because they are liars and self serving hypocrites #nevervotedtoryneverwill.
@AveryPS: #ivenevervotedTory because I'd quite like a public sector job, thanks.
@BristolRed: #ivenevervotedTory because their misogynistic, personal, hate campaigns like #KerryOut are uninspiring and vile.
RT @novocastrianrob: #ivenevervotedtory because we're worth it
@RosieHucklesby: because I think Thatcherism, libertarianism and market-worship is for the foolish, not the wise.
@BevaniteEllie: because I think Thatcherism, libertarianism and market-worship is for the foolish, not the wise.
@EventRobot: #ivenevervotedTory Cause I remember what Thatcher did to our society.
@No2AToryGovnt: #ivenevervotedtory because no matter how much they claim to have changed, the right of the party will always be the most influential part.
@TomEarnshaw: #ivenevervotedTory because they discriminate against single parent families.
@BillyMcCauley: #ivenevervotedtory Because I understand a decimal point.
@LawrieMK: #ivenevervotedtory Because my family suffered from their sustained attack on low and middle income families in the '80s and '90s.
Why do they persist with these poster campaigns?
The MyDavidCameron website has already developed a blank template so you can make your own versions. Go ahead, have some fun with it.





More from LabourList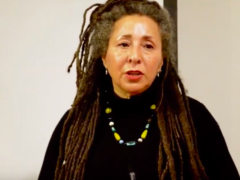 News
Jackie Walker's disciplinary hearing begins today. Over two days, a panel of three members from Labour's national constitutional…
Daily email
Has the House of Commons has finally come to the end of its tether and taken control of…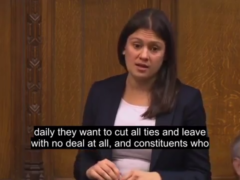 Video
Speaking in the Brexit debate on Monday, Lisa Nandy told the Commons that she had seen a "hardening"…