By David Hodges / @davetomhodges
The launch of the government's e-petitions site, which will begin publishing next Thursday, offers the chance for all across the political spectrum to highlight what they consider the big issues. This presents the left with both an opportunity and a challenge.
The premise is outlined by government as "an easy way for you to influence government policy in the UK. You can create an e-petition about anything that the government is responsible for and if it gets at least 100,000 signatures, it will be eligible for debate in the House of Commons."
Before we get too excited by the opportunity to oppose government policy that is decimating support for young people, stalling economic growth and dismantling the National Health Service we must consider the challenges this presents. The right wing blogs are already beginning their campaigns or speculating about what they can reach the threshold and enforce parliamentary debates on, including 'The death penalty for child killers', 'Green taxes that freeze grannies to death' and the issue that is the scourge of every MP's weekly surgeries 'Bin taxes'.
If we allow the right to define the policy battlegrounds of these e-petitions, at best we'll get bogged down on the back foot defending principles accepted for many decades as decent and humane. At worst, we'll find ourselves arguing with the UKIP hordes about whether climate change is a socialist conspiracy designed for the state to control the individual. As the Tories show at every election, the Right will be organised and undoubtedly using under-hand campaign tactics to gain emotional support for what should be policy decisions based on principles and a rational analysis of the evidence.
To counter their early optimism, the Labour movement must be imaginative and brave, providing opportunities for debates on issues the public can either associate or sympathise with. It can be an effective tool for the Labour movement to lead campaigns on National Literacy, the introduction of a Living Wage Campaign and reviving the souls of local communities. The Unions and the Labour Party are well placed to reach out to a wide range of people in these examples.
It can also give us the opportunity to act on the front foot to encourage debate on issues people are concerned about in which they might have misconceptions an incomplete picture or genuine concerns that they feel we are not considering. Immigration policy and our relationship with the EU spring to mind immediately.
To reconnect we must use opportunities to put the front foot forward and show off our values. The Right will pursue their campaigns to reinstate capital punishment or rage against green and bin taxes with extreme vigour. We must not let them succeed in dominating this space, masquerading as the public's voice, defining the narrative. This is a space we must be prepared to fight and organise for.
More from LabourList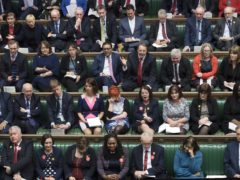 Comment
We have decided to run this piece looking at who might be appointed to the new shadow cabinet…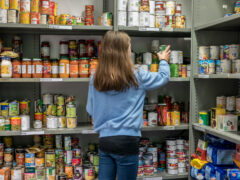 Comment
Food policy has been overlooked by government for too long. The coronavirus outbreak is showing that the supply of…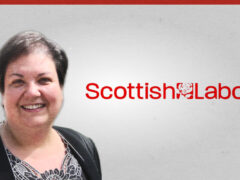 News
Jackie Baillie has been elected as Scottish Labour's new deputy leader in a victory for Corbynsceptics. The MSP…