By Shelly Asquith / @ShellyAsquith
Fresh back from conference, having had time to relax, reflect and set out our policies; it's back to school for Labour's Mayoral campaign.
At the start of this new term, London Labour should be looking ahead and getting to grips with the new challenges thrown our way. New students are moving to our city, filling our universities with energy and diversity. Sixth Formers entering their second year will be turning 18 – becoming the first time voters that we urgently need backing Labour.
These last few weeks, Labour Students and London Young Labour members have been visiting University freshers' fayres, signing people up and telling them how they can get involved in the Ken Livingstone campaign. We're having a fantastic response. Students are especially enthused at the beginning of the year, so this is the best time to get them on board.
The feeling of fury with the government and Boris Johnson is clear: one girl I signed up at Westminster University told me she's joining Labour since the cuts mean her course is closing. Another student at Greenwich explained that their Labour Club is now twice the size of the Tories'. And for once, the Lib Dems are nowhere to be seen on the freshers' circuit.
The Electoral Commission predicts that 1 in 5 students do not register to vote while living at University. Many EU students are unaware of their eligibility to vote in our local elections, and most do not realise that they need to register themselves at their university halls, as most colleges will not do it for them.
Voter registration is something London Young Labour must target: together with Labour Students, we'll need to be door-knocking halls of residence across the city, driving up registration and explaining why Ken Livingstone is the candidate for young Londoners.
Another project London Young Labour has been working on is delivering our message to Sixth Form colleges. We've joined forces with Conservative Future and Liberal Youth to form a cross party presentation, explaining how our youth groups work and why our respective Mayoral candidates are offering the best deal. Our target is to reach one in every borough ahead of the election: we've already ticked off Camden, Islington and Westminster, and signed up over 50 volunteers for the Ken campaign.
London's Sixth Formers are an exceptional target: newly engaged yet disillusioned by the fact their EMA has been taken, fees have gone up and job prospects shattered; they're angry with the government but cautious to throw support behind anyone else.
London's young Labour activists must be making the case to first time voters that we are their natural home. The Party that founded EMA, the Future Jobs Fund, Aim Higher and continues to defend them; the Party that is now offering a reduced tuition fee; the Party with the Mayoral candidate who wants to cut your fare – we are on the side of students.
With campaign structures in place, we must now work to form a strong youth movement in London that will speak to young people of all backgrounds- from school and university students to young workers and graduates. Our vision must be to join up with Labour Clubs, deliver our message to Sixth Forms, discuss ideas with trade union youth wings. We need campaign literature which reflects how Labour in London is working in the interests of young people. Our subjects are varied, and our approach must reflect that.
How we act in this term back will define our end of year results in May – I have every confidence that London's young activists can win it for Labour.
More from LabourList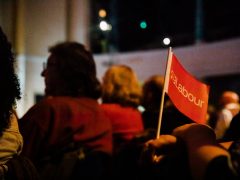 Comment
Labour has now selected 59 parliamentary candidates in seats where the Labour MP has retired, or which are…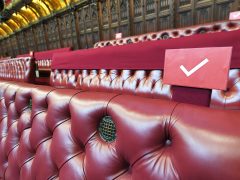 Comment
The announcement that Labour will, once again, seek to reform or replace the House of Lords is a…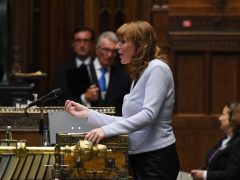 News
Angela Rayner has declared that the scope of an investigation into bullying allegations against Dominic Raab must be…