Party funding is a messy business, and today's Sunday Times splash is just the latest manifestation of that. Tory Co-Treasurer Peter Cruddas's resignation last night gave Tory politicians a firm(ish) line to use on the Sunday morning shows, but it won't do much to keep party funding off the front pages of the papers in the days and weeks ahead.
Predictably, today's events have raised serious questions (as is always the case with such scandals) about he future of party funding. We hear that all three major parties will be meeting imminently. The Lib Dems have been particularly pious when it comes to funding, but they should remember that no party has a perfect record when it comes to big donations. It just takes these periodic scandals to remind everyone that this is still an issue.
What is most troubling though is that the Tories (aided of course by their yellow friends) have tried to turn a Tory donations scandal into an attack on Labour's historic link with the trade union movement. Some have even gone as far as to equate donations in the hundreds of thousands and millions from individuals with similar sized donations from affiliated trade unions.
Let us be clear – there is no such equivalence.
Union donations are effectively an accumulation of very small donations made by millions of members of democratic organisations. That leads to situations which are quite different from one individual seeking to sway policy with a big cheque.
Anyone who has watched British politics since 2008 will know how good the Tories are at reframing debates that aren't promising for them and turning them to their advantage. They managed to argue that a global financial crisis built on dodgy practices in the financial sector was – in fact – a national public sector spending crisis caused entirely by Gordon Brown.
Compared to that, distracting the media from their donations problem by attacking Labour and affiliated unions will prove a doddle for then. We can't be caught unawares this time.
Labour will need to be alert to the danger, and respond strongly and robustly to diversionary Tory attacks on the union link in the coming days (as well as attacks from those within the party who resent the link). Such a response should urge political parties to try and harness the power of the Internet to secure a much broader but shallower base for political donations – millions giving what they can to back parties who reflect their interests (which will mean the party needs to treat members and supporters better for a start).
But the party should equally defend one way in which millions already do donate to a political party – the union link. That should be a model for the future of party funding, not an example of a system gone wrong. We already appear to have been given a textbook example of that…
More from LabourList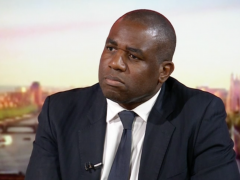 News
Sunday Morning Shadow Foreign Secretary David Lammy rejected the suggestion that Labour would enter into an electoral pact…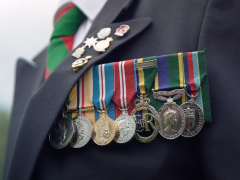 Comment
The first duty of any government in the UK is to protect our nation and its citizens. Whether…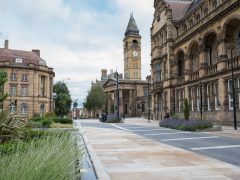 Comment
Labour won a historic by-election in Wakefield, our first such victory since winning Corby in 2012. This success…