Labour's Socialist Societies have a special place in our party and our movement.
Alongside the trades unions, we were there at the beginning, through the Fabians, when the Labour Party was founded. We were there when Labour first entered government, through the forerunners of the Socialist Educational Association and the Socialist Health Association, pressing for progressive measures to address what were then and what are still the dominant issues facing us today. During the famous post-war government of Clement Atlee, we were there through the Society of Labour Lawyers, who campaigned for changes in the law to bring about a more just and equitable society. And we've been there ever since, a diverse range of organisations working with Labour through good times and bad, and in and out of government.
In every facet of the party's organisation and across every area of policy, you'll find the Socialist Societies. From the National Union of Labour and Socialist Clubs, which remain an important social and fundraising force for Labour in large parts of the country, to LGBT
Labour who have led our party in a progressive mission to support LGBT rights and challenge discrimination and prejudice. SERA was and remains ahead of its time in arguing for sustainable environmental policies, while Scientists for Labour have been to the fore in ensuring that the party's policies on science and technology were well-informed and
given the prominence they need, and the Labour Housing Group co-ordinates across many different policy areas to place housing at the centre of Labour's mission. The Christian Socialist Movement have been instrumental in acting as a bridge between the party and people of all Christian denominations, engaging new and active groups throughout Britain. BAME Labour, The Jewish Labour Movement, Chinese for Labour, the Labour Irish Society and Tamils for Labour reach in to their communities to bring Labour's message of fairness and social justice, supporting too the work of Friends of Labour groups in developing their organisations. The Labour Party Disabled Members' Group has increased awareness of disability issues and ensured that the party understands and responds to disabled members concerns.
So with all of these organisations working across so many different areas and in so many different communities, it's easy to see how important the role of the Socialist Societies is to the Labour Party and wider movement.
That's why I'm really proud to represent the Socialist Societies on the Labour Party National Executive Committee. It's a big responsibility to speak on behalf of so many different groups on such a diverse range of topics, but it does allow me to have a say on most things! It's been great to work with colleagues from the constituency section, the parliamentary parties and the trades unions, in a friendly, co-operative and comradely way.
And that in essence is what the Socialist Societies are all about. We provide the party with a deep well of knowledge and experience from a wide pool of interests and topics. We feed in to the party's policy-making progress through our National Policy Forum representatives, and our engagement with Refounding Labour shows that we bring – collectively and individually – a wealth of expertise and ideas on engaging members to help Labour win the next election.
We are described as being 'affiliated' to the Labour Party. It's a strange word that describes our official status which means we each can do things like send delegates to conference and get a vote in internal elections. But the Socialist Societies are so much more than just 'affiliated' to the Labour Party. We are members and supporters, activists and thinkers, doers and talkers. We're a collection and a collective. We are heart and soul, head and hands, in good times and bad, and through everything we do… Labour. And long may it continue!
Conor McGinn is the Socialist Societies representative on Labour's NEC
More from LabourList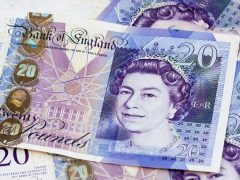 Comment
As the cost-of-living crisis bites, Labour needs long-term structural answers to growing inequality. Basic income provides such an…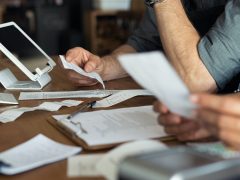 News
Half of 'Red Wall' voters would be more likely to vote Labour in a future general election if…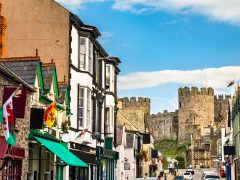 Comment
The headlines are straightforward: Labour gained 68 seats, the Independents gained six seats, the Lib Dems gained ten…