Having smashed through a block of ice in the shape of a pound sign earlier in the day, I was more than ready to take our challenge to the Government onto the conference floor this afternoon.
The pay freeze has been devastating for public service workers and their families.  Times are hard. A depressing glimpse of breadline Britain was laid bare in our recent survey showing that three quarters of our members have been forced to cut down on food.  One in four say they are struggling just to survive. That is why I am determined that we break this damaging pay freeze.
I said to delegates that we must be out there campaigning for a fair pay deal.  And one thing I'm sure of, the issue of pay will be our battle ground – it will explode.
The pay challenge means working together with our sister unions, making our case in workplaces across the country.  I see the simmering pressure when I visit our branches and regions and the hardship caused by three years of no pay rise in local government and two in health.
And the damage caused to local economies is palpable.  You only have to walk down our high streets to see boards going up and businesses closing.  Is it any wonder when people are too frightened of losing their jobs, to spend what little money they have left after they pay for basics like food, energy and fuel.
That is why I called on the TUC to organise a national demonstration on October 20 and I told delegates that we have got to work together to make it bigger than last March – it must be massive.  Building a movement, an unstoppable momentum an alliance of unions, community groups and the public taking on this Government's austerity agenda. I want it to be the biggest campaign this union's ever seen. The demo will be just the beginning as we campaign and battle through the autumn and winter into next year.
We have a task ahead with attacks on our public services from so many quarters.  Employers sprinkling redundancy notices like a shower of confetti. 625 public service workers jobs gone for every day this Coalition has been in power. A year that saw elderly and disabled care budgets slashed by £900 million, throwing our care system into crisis.
But as I told conference we can fight back.  Already the public turned with a vengeance against Osborne's austerity plan.  The Coalition took a hammering at the polls in May in councils across the land.  People are seeing that that Government's no hope, no growth agenda is taking the country back into recession.  All the pain for no gain.
It is time to show the Government the power of unity.  Together we will smash this pay freeze.
Dave Prentis is the General Secretary of Unison. This post forms part of our coverage of Unison Conference 2012.
More from LabourList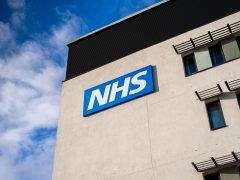 News
The GMB and the Royal College of Nursing have called off planned strike action in Wales following a…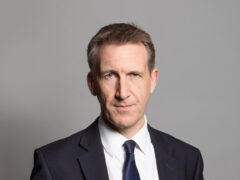 News
Dan Jarvis' bill on extending job protections for pregnant women and new parents has passed its third reading,…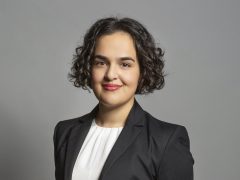 Comment
"Children are literally being picked up from outside the building, disappearing and not being found. They're being taken…