The political pulse of the nation has bene defined variously over the years by  pollsters and strategists: Mondeo Man (1992), Middle England (1997) and the squeezed middle (as trademarked by Ed Miliband) are all really are about the same thing though: suburban voters hailing not from the heart of our throbbing cities but instead from around their edges.
The majority of Brits now live in suburbs; on some estimates upwards of 80%. Nevertheless metropolitan opinion formers tend to hold these in sneering contempt.  The Tories traditionally champion the countryside and Labour the urban agenda but in the main suburbs have escaped the attention of policy-makers. Academic sociology commonly looks at problems to approach them in problem-solving terms. Yet suburbs are seen as a little bit naff and pretty twee but because they are regarded as fairly self-sufficient they are distinctly unsexy as a cultural or political prospect.
Suburbs come in many shapes and sizes from 1930s ribbon development semis, garden suburbs, the grand Victorian affairs of brick-built villas for the carriage classes and council estate suburbia. We can all probably think of examples. They are however all reviled by the urban elite. The runaway hit Inbetweeners Movie opens with narrator Will describing how suburbia is "safe, comforting, stifling, boring… I can't wait to f***ing leave". It's a sentiment repeated stated throughout popular culture –  George Orwell's Coming Up For Air for example also implies that suburbs are about narrow mindedness and small-c conservatism.
Part of the suburban attraction was as places of possibilities bridging the rural idyll of country with convenience of the city – often with handy road and rail links. The Metroland poetry of Betjamin is well known and a recent exhibition at the London Transport Museum displayed kitschy inter-war posters with phrases promising punters that they could leave behind the ills of the city and find true happiness and tranquillity in Edgware/ Hounslow etc.
Given the derision heaped on suburbia and the way that the word "suburban" is pejorative it's easily forgotten that suburbia was conceived of in optimism – whether by speculative builders with their wooden sunshine gates or the corporation suburbia of homes fit for heroes for those who had fought returning from the Great War.
Twenty first century suburbia is not what it was previously though. Suburbia is feeling the pinch and cannot afford to be smug with the present downturn. Behind the clichés about neurotically houseproud suburbanites twitching behind their net curtains some of our suburbs are not wearing well 80-odd or even 100+ years after their original development. High street shops were once a sign of the viable suburb and consumerism/ keeping up with the Joneses was seem as intrinsic to suburban lifestyles. The notion of "boarded up Britain" however captures the stark reality of unlet shops in many suburban centres.
In some neighbourhoods ethnic commerce has injected life into decaying localities. South Korean shops have stopped the atrophy of the New Malden district of Kingston upon Thames. Here another suburban stereotype is turned on its head. The notion of "white flight" was another unstated driver of suburban drift. Yet we are seeing "brown flight" with progressive outward diffusion of minorities frequently along familiar arterial passages – eg from Brixton to Croydon (Caribbeans) or Bethnal Green to Ilford (Bangladeshis). Jon Cruddas has enthused about how his Dagenham seat is the most rapidly changing constituency in the UK with east Europeans and Africans making the same journeys that old eastenders did previously.
In short many natural Labour voters have located to the suburbs; these areas are far from outposts. Even before Boris' prediction of future benefit changes ushering in Kosovo-style ethnic cleansing, gentrification priced many inner-cities out of reach of the average person. Indeed house-prices everywhere, particularly in a post-imperial super-diverse global metropolis and megacity of London have made much housing everywhere unobtainable. The average age of a first time buyer is now 37. On a traditional 25 year mortgage… well you do the math.
Labour needs to put the suburbs at the centre of its strategy as they are now the political cockpits that matter and will deliver or deny electoral success on 2015.
Dr Rupa Huq is Senior Lecturer in Sociology at Kingston University and author of the forthcoming book 'On the Edge: the contested cultures of English Suburbia'.
This piece forms part of Jon Cruddas's Guest Edit of LabourList
More from LabourList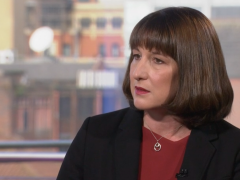 News
Rachel Reeves has argued that banning emergency service workers from going on strike is the "wrong solution to…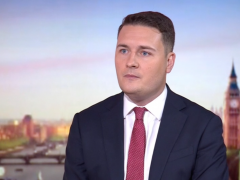 News
Wes Streeting has pledged to maintain key standards for patients and argued that targets are "vital" to ensure…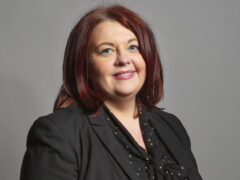 Comment
"We've had 12 years of a Conservative government who, quite frankly, are failing the people of this country…