The compulsory job scheme plans announced by Ed Balls this morning have received a thoroughly unsurprising response. The right doesn't like it because it involves taking money from the rich and spending it on job creation. The left doesn't like it because it's compulsory and could cause some people to lose their benefits.
Funnily enough I have little time for the arguments of right wingers. Cutting tax breaks for the rich in order to create jobs for the long term unemployed sounds like a good idea to me, no matter how the Tory press seek to restyle it as a "raid" on pensions. The criticisms from the Left however are as disappointing as they are predictable.
Since when has taxing the rich to fund jobs for the long-term unemployed been a bad thing in Labour circles? Since when has allowing people to refuse work if it is made available a Labour goal? Of course it isn't, and if you're confused by this, you may wish to recall the name of the *ahem* Labour Party.
My issue with this policy isn't the compulsory element. Not by a long shot. This is not (as I saw someone laughably describe the policy on Twitter last night) "the Gulag". This is not "workfare" (as it's paid work). This is about reciprocity, and being willing to put something back in return for the social security net that society has a duty to provide. This is effectively an extension of the much lauded (and missed) future jobs fund.
This is an idea so dreadfully right wing that it's TUC policy.
What is essential as an outcome of this plan is that good quality jobs are created, and/or that training is provided that actually helps the long term unemployed back into work, rather than this being seen as a cheap source of labour for large multi-nationals. Having people back in work for 6 months is better than having people stay on the dole indefinitely, but as a scheme it'll feel pretty pointless if permanent quality, adequately paid work for those on the scheme isn't the end result.
However this scheme – however eminently sensible it is – should not obscure the far greater picture, which is that millions of people are out of work not because they want to be, but because there are no jobs for them. This policy is potentially a good solution for the few who won't or can't find work. But there is a bigger crisis than that of welfare dependency – and that's the crisis of worklessness and a lack of jobs.
That's the real issue here – and full employment should be Labour's solution. But that's a blogpost for another day….
More from LabourList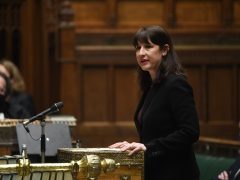 News
Labour has urged the government to close a "major tax loophole" in the windfall tax ahead of a…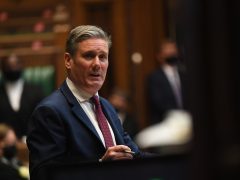 News
The Labour Party is preparing to make several significant policy interventions on the economy to combat the rapidly…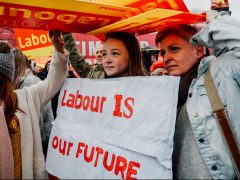 Comment
This summer marks the rebirth of a national Labour students organisation. Its predecessor, marred by factionalism and disagreement,…