Last Tuesday it rained. Along with other Labour councillors I was in Hackney Town Hall to be briefed on the government's upcoming benefit cuts. It was a public, publicised meeting but such is the level of awareness and interest that apart from us and council officers were there. The only Conservative councillor present left as the briefing got underway.
What was coming was laid out to us in stark terms. In April, people across the country, young and old, in big families and small, unemployed or in work, will begin to be hit by a range of changes to the support they receive from our welfare state. By September these changes will be fully in place. The 'bedroom tax', council tax benefit reform, the benefit cap, the end of a national system of crisis loans and community care grants – taken individually, each of these measures would be a really significant change to our welfare state. Collectively, they are complex, ill-though-out avalanche that will hit the most vulnerable in our society.
The awareness of the full reach of these changes is low, both among the country as a whole and those who will be hit. While there have been some prominent voices raising the profile of some aspects, I have seen no sustained effort to lay out the impact of these measures as a whole. Some may assume that because universal credit has been delayed, these other changes have been too. That's sadly not the case.
In Hackney, officers tell us that more than 4000 households will be affected by the bedroom tax, and more than 1000 by the benefit cap. More than 25,000 households in the borough will be hit by council tax benefit reform. That means one in four Hackney residents will be impacted. You will find similar stories in every London borough, every city and every county across the country.
No one knows what the full impact of these changes will be. If people were to look to move to a smaller home, they will be competing with thousands of others – there are not enough of the right sort of houses available. Those looking for work are lucky to find any – in Hackney for each job on offer at the job centre there are twenty people claiming job seekers allowance. At the meeting we also heard that the DWP can't even provide the Council with accurate data as to who should and shouldn't be affected by the benefit cap.
We do know that Labour Councils up and down the country will bear the brunt of this. We are expected to implement the benefit cap – it will be council-distributed housing benefit which will be top sliced in line with DWP instructions. We are expected to pass on the council tax benefit cut, with our actions limited by a straightjacket drawn up in Whitehall. We are expected to help local residents unpick the impact of these changes – and whilst we and local partners have already started to do this, the size of the task is enormous, and the peak that will occur when these changes actually hit threatens to be overwhelming.
A clear a taste as any of what councils have to come was given by a DWP minister on the Today programme a couple of weeks ago. Asked about a case where a disabled lady and her husband stood to lose the home she'd had specially adapted for her, Steve Webb MP said that Councils had been given funding to make up ongoing shortfalls that the bedroom tax would cause. That is simply not true – Councils have been allocated a small pot that will be able to do no more than mitigate short run pain. We will have no money to pay for shortfalls on an ongoing basis, no matter how deserving the case. It appears that government ministers are going to tell the country something else entirely.
In just over a month these changes will begin to hit the most vulnerable members of our society. No one knows how it will play out, only that across the country thousands upon thousands of people will be affected. And in that uncertain, complex and draining environment, it will be Labour councils that are on the frontline.
More from LabourList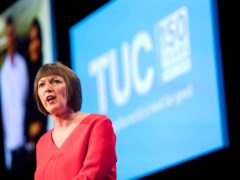 News
Frances O'Grady has a demanded a "pandemic-scale intervention" to combat spiralling energy bills after analysis revealed that annual…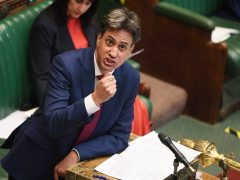 News
Ed Miliband has declared that the Conservatives are "missing in action" on the cost-of-living crisis after the government…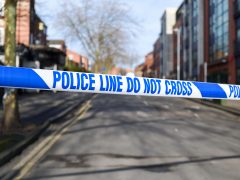 Comment
90 minutes into what felt like the millionth Tory leadership hustings, Rishi Sunak uttered the words of a…