Dear Ed,
Welcome back – I hope your holiday in France was restful. You've had your phone turned off for the past couple of weeks I know – but I imagine your team may have been calling Justine to update you on how the Labour Party has begun eating itself whilst you've been away.
It wasn't pretty.
In short, the media narrative has turned decisively against your leadership, and although your position as Labour leader isn't under threat, your credibility as a potential future Prime Minister is being continually challenged in the media. "No change there then", you might smile to yourself, but you shouldn't, because this time it's actually serious. Party conference is just six weeks away, and you need to get back on the front foot. Here are five ways to do that:
Reshuffle (Go Big and do it quickly) – That you're contemplating a reshuffle is perhaps the worst kept secret in Westminster (or the second worst, everyone knows Cameron is planning one too). Your reshuffle plans have been known since the Spring and have hovered, like the sword of damocles, over the heads of poorly performing Shadow Cabinet Ministers. And yet if anything these MPs – allegedly the giants of the PLP – have largely shrunk, rather than grown, under the pressure. The reshuffle can't wait any longer – do it soon – but more than that, go big. Make bold changes. Weed out those who have made a negligible impact (or have been notably disloyal) and replace them with either fresh blood or proven experience. And don't be afraid of dumping disappointed colleagues onto the backbenches. If no-one is disappointed then the reshuffle probably wasn't worth doing.
Hire a strategist – but not as the face of the campaign – Perhaps the most positive development during your time away was the news that you're planning to hire an election strategist as well as having a Shadow Cabinet member front the election campaign. That means a campaign expert taking on Crosby and Messina, whilst a politician takes on Grant Shapps. Suddenly, this election looks like a fair fight again. Mitch Stewart, Tom McMahon and Stephanie Cutter are all Obama campaign veterans and all plausible hires. Bruce Hawker could be hired once the Australian election is done in a month. And there are plenty of British strategists who would jump at the chance. Make the hire quickly – and then get the right politician to front up the campaign. They will need to bring a sense of urgency to the party that has been sorely lacking in recent months.
Policies – The crux of the discontent in the party comes down to – essentially – a lack of direction. Now that direction doesn't have to come from the leader, but it certainly helps. And the best way you can provide that leadership is by giving the party something to campaign on – policies, rather than just opposition. With just 21 months to go until the election, activists are being sent onto the doorstep without a clear message. One Nation is not a message, it's just framing. So let's roll out the policy platform we known you've been working on – a million affordable homes in the next parliament, action on the Living Wage, a push on the jobs guarantee, full employment, cracking down on payday lenders, integrating social care with the NHS and funding for childcare. Any one of these would give the party something to rally around. At the moment that's what we lack.
Restore discipline – it's one thing for rent-a-gobs like me to criticise the party's lack of policies/direction/strategy/vigour – but it's an entirely different matter when members of the PLP begin to do the same. A trickle of Labour MPs have begun to take to the sleepy summer airwaves criticising your leadership, that could soon become a stream of MPs, and then a torrent. It's time to restore some discipline – set out your stall and let it be known that anyone who wishes to take issue with your leadership can do so personally at a PLP meeting or keep their thoughts to themselves. And make it clear that those who transgress will be dealt with severely. No more Mr Nice Ed. Be ruthless – remind them what you did to Nick Brown. And your brother.
Be prepared for conference – I don't know how we keep on ending up here Ed, but you've got another "make or break" conference on your hands this year. By the time we get to Brighton you might have shuffled your deck and announced a few policies, but if not the need for those actions will hang heavy in the sea air. Your speech will need to knock socks off the press pack (again) but this time you can't wheel out a new slogan or (however impressively) do it without notes. This time you need to impress people with substance. Oh – and there's the small matter of the interim report on the Labour/Union link from Lord Collins, as well as a motion for debate that is designed to "outlaw" Progress from campaigning in the party (and have a severe and untold impact on other groups). You need to work hard to make sure conference isn't overshadowed by internecine infighting – because if it is, that speech and those policies will be ignored anyway.
A busy 6 weeks awaits Ed. I hope you're well rested – because there's no time for breaks between now and May. That's May 2015. 21 months to make a difference. 21 months to decide whether you'll be Prime Minister, or a Labour backbencher. Chop chop.
Best wishes, and kind regards
Mark
More from LabourList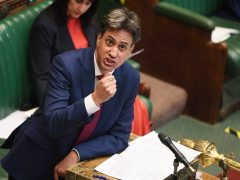 News
Ed Miliband has accused the Conservative leadership candidates of "infighting" and being "more focused on playing politics" than…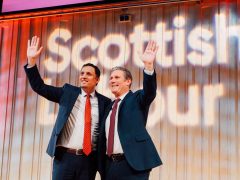 News
Labour could win back half the seats the opposition party once held in Scotland at the next general…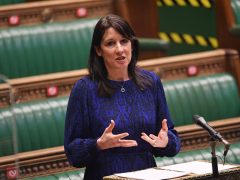 News
Labour's Rachel Reeves has said that rising inflation is leaving families "worried sick about making ends meet" after…