This morning Google and Microsoft agreed to take action to clamp down on search terms related to child abuse. This is an important step, but it doesn't change the fact that the Police have a responsibility to investigate reported abuse. And, while the industry finally seems to be making some progress, the police seem to be going in the opposite direction. Figures I have obtained in response to a Parliamentary Question show that in the past two years there has been a 28% drop in the number of child sexual abuse cases the police refer to the CPS. In 10/11 the police referred more than 13,000 cases to the CPS. Last year it was just 9,300.
This would be understandable if the number of instances of child sexual abuse was also falling, but it's not. In fact, over the past five years the number of child sexual abuse cases reported to the police has got up by more than a quarter, it's up nearly 7% in the past two years alone. If this is because more offences are being committed then this should terrify us all, if it is because more victims are feeling able to come forward then it is a rise we should welcome. In truth it is probably a bit of both.
Sadly, the experience of reporting a sexual assault is still traumatic, especially for children. Those who come forward should be applauded for their bravery and in return we owe these victims a commitment that everything possible will be done to bring the abuser to justice. This means providing a range of specialist support and a criminal justice system which takes their testimony seriously. This is time consuming work; it is not easily done by those chasing quick convictions. But, by putting victims at the centre of the process, we can get more prosecutions. In the last three years of the last Labour Government nearly 75% of cases reported to the police were passed onto the CPS, last year it was less than half.
This means that after two years of this Coalition, a reported sexual offence against a child was 24% less likely to be passed from the police to the CPS than in 2010/11. This drop is shocking and shows that thousands of victims of child sexual abuse are being let down.
Responsibility for this initially lies with the Police, but when we see such a stark national trend responsibility goes higher and in this instance directly to Theresa May. It was her decisions which led to a cut of 15,000 police officers. The Home Secretary may claim that the cuts have been directed at officers in back office positions (it is not clear whether May would consider specialist child support officers back office), but in truth positions have gone across the board and that means the Police appear to no longer have the resources to devote to the complex and time-consuming work of investigating child sexual abuse.
Diana Johnson MP is the Shadow Crime and Security Minister
More from LabourList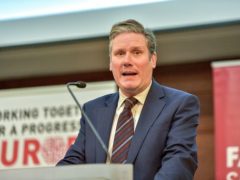 News
Keir Starmer has set out a vision for what he describes as a "contribution society" based on people…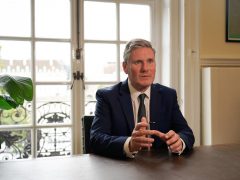 News
Keir Starmer has declared that he intends to "take suggestions" and continue discussions about his preferred rule changes…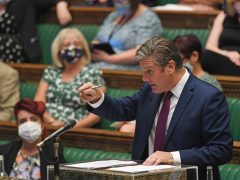 Comment
Keir Starmer would be forgiven for heading down to Brighton for Labour conference this weekend feeling slightly more…