On Saturday, the Ritzy Picturehouse in Brixton was closed for the sixth time due to a series of strikes by staff who are campaigning for the Living Wage.

 With high profile supporters ranging from Eric Cantona to Ken Loach, this weekend they were joined  by Frances O'Grady, TUC General Secretary, ahead of the publication of the report of the Living Wage Commission (on Tuesday 24 June), which follows a 12-month enquiry led by Archbishop of York, John Sentamu.
Across the country, there are 20 Picturehouse cinemas. Most regular cinema goers won't even be aware that the Phoenix in Oxford, the City Screen in York, or the Cameo in Edinburgh are part of the larger chain that was bought by the international cinema company, Cineworld, for £47m last year. That's because Picturehouses still feel like the independent cinemas they once were. Picturehouse has cultivated an ethical brand image. Like the Curzon, where employees are also campaigning for the Living Wage, the Ritzy was part of the Human Rights Watch Film Festival earlier this year and its busy and popular café and bar sells Fair Trade coffee.
This particular image is possibly one of the reasons the cinema-going public appear to expect more from them in terms of their policies towards staff. Indeed, with pressure coming on Cineworld from major shareholders including Aviva Investors, it seems their corporate stakeholders do too.
The dispute already tells us a lot about the living wage campaign. More and more workers now rightly believing that work should pay for a life that allows them to live, not just exist below the poverty line. The outcome of this campaign will have implications for the direction of others across the country; if successful, it could represent a tipping point. This is a local dispute of national importance, not least in demonstrating whether collective action combined with social media savvy can force the pace of change on the issue of low pay. The Ritzy is the only unionised Picturehouse cinema – staff are represented by BECTU and victory at the Ritzy would mean a payrise for all Picturehouse workers across the UK.
If Picturehouses go for accreditation, they would be the first cinema chain to get the Living Wage Foundation mark of approval. However, so far they have been reluctant to agree to pay the living wage. They argue that they already pay more than most cinemas, and that with the introduction of customer service standards, staff can get within 27p of the living wage in the weeks when customer service standards are met (£7.53 an hour pay, with an extra £1 = £8.53 against the London Living Wage rate of £8.80). But, tying pay to performance is particularly problematic in relation to low pay – the real question is whether employees have enough to live on. Decent pay should be a right.
The softly softly approach taken by politicians such as the Mayor of London, Boris Johnson – who recently committed to meeting Ritzy staff – means that it is taking a frustratingly long time for people to start reaching living wage levels. Nationally, almost five million people earn below the living wage and this has increased by around 1.4 million since the economic downturn. This is a fact that those campaigning for a voluntary approach are reluctant to talk about. Despite the increasing number of Living Wage accredited employers, we are actually going backwards on the matter. And despite the welcome announcement today that CTS Cleaning Solutions has signed up to the living wage, employers simply aren't following suit in large enough numbers to demonstrate a voluntary approach is working or workable.
There's not reason we shouldn't continue to argue for a Living Wage. A Unison commissioned report last year provided evidence to debunk the assertion that a statutory living wage would lead to job losses. Labour was bold in 1997 in legislating for a minimum wage; a policy that was seen as radical at the time but is now politically toxic to even suggest abolishing. Going into 2015, we need to be bold again. Introducing a living wage for all workers would be the most effective intervention a Labour Government could make to tackle the iniquity of low pay – only by doing so can we end the absurdity of what are essentially government subsidies for low pay.
Without a statutory living wage, greater decisive action and effort is needed from politicians of all political parties to encourage more employers to sign up.  Otherwise, as wages continue to lag behind prices, we will see more action of the type seen on Saturday in Brixton coming soon to a bar, shop, restaurant or cinema near you.
Fiona Twycross AM is the Economy Spokesperson for the Labour Group on the London Assembly.
More from LabourList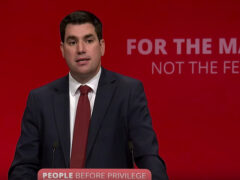 News
The Socialist Campaign Group of Labour MPs on the left of the party has released a "core programme…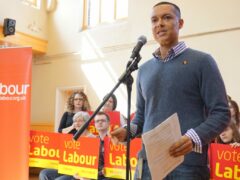 Comment
This year, flooding and wildfires have devastated huge portions of the globe. India has been hit by drought.…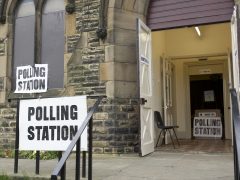 News
UK adults support bold policy ideas going to Labour conference, including a switch to proportional representation for Westminster…