One Nation Labour has had a rough ride. First it was deemed a fluffy vision with no policies. Then the reverse – a series of scattergun policies with no end goal. To many it is just another meaningless political sound-bite.
But on Saturday at Progress Annual Conference (or on #PAC14 for you Twitter hermits) Chuka Umunna gave a speech that went to the heart of One Nation's potential. Without overusing the One Nation slogan Chuka articulated how a One Nation approach could shape Labour's future. His speech showed that, at its best, One Nation can be New Labour reformed and refined – taking forward the successes of 13 years in power, while tightening some screws and filling in the holes.
Below I've outlined five key messages from Chuka's speech that Ed Miliband must take forward.
1. Champion hope over fear
I recently blogged for LabourList on how Labour needs to outline a positive, inclusive vision that offers something for everyone. Given that so many other supporters are also making this plea I wasn't surprised that 'hope over fear' was a common theme at the conference.
In his speech Chuka talked of the importance of offering people"hope and optimism for the future, ensuring every family and every community feels they have a stake in Britain" and, in the following Q&A, reiterated his call for a long-term 2030 vision. It was refreshing to hear a shadow cabinet member understand that the electorate isn't drawn solely by promises of short-term financial gain.
2. Burst that bubble
"The people we represent could not care less about Matthew Oakeshott [and] the Westminster soap opera", said Chuka. "The sense that we are more concerned with political partisanship than their concerns is partly why some voted UKIP in the first place."
There is no quick fix to the disconnect between politicians and the public, but at least by openly acknowledging "the Westminster bubble" we can take forward steps. Chuka signposted the devolution of power from central government, and specifically Andrew Adonis' plan for regional jobs and growth, as a positive step towards bringing people closer to politics. He also talked of a new approach to doorstep campaigning. And most tellingly he did nothing to play down the recent car-crash of a political broadcast. "You live and learn" said Chuka. Let's hope he's right – if there's one thing the public despise, it's sneering, playground politics.
3. Be seen as the party of aspiration
In a breakout session at the Progress conference Matthew Doyle, Tony Blair's former aide, said that Labour was at its best when it appealed across geographical and class boundaries. Chuka echoed this view and a plea for Labour to be "the party of aspiration" was core to his message.
"We're not just about providing a safety net, but also about giving hope and creating opportunity for people to realise their aspirations… Not just about alleviating a future of stress but going beyond it to create a future of opportunity", he said. He's dead right. This is the one part of New Labour that One Nation can least afford to leave behind.
4. Be seen as the party of business
Unsurprisingly, given his front-bench role, Chuka spoke about the need for a "sustainable and balanced economy". He added that Labour needs to "back businesses that innovate in the sectors that are going to be valuable" and ensure that businesses are equipped to "compete on the world stage."
Labour must understand the need to be more pro-businesses if it is to win in 2015. That's not to say we should let the city run riot, but it is crucial that we show we understand the square mile's value. A recent LabourList article pointed to how Mark Carney's speech on inclusive capitalism could easily have been delivered by Ed Miliband, yet if it had it would have been considered anti-business. But it's all about perception and Mark Carney has spent his whole professional life establishing his economic credibility and appearing 'pro-capitalist'. Ed Miliband has spoken little, if at all, about the benefits of the financial services sector and is a self-declared 'socialist'. To gain public confidence in his 'responsible capitalism' agenda, Ed must spend time highlighting the existing virtues of capitalism.
5. You can't out-UKIP UKIP, but neither can you dismiss the voters
There is a major polarisation within Labour on how to handle immigration and Europe. UKIP is here to stay and Labour is paying the electoral price for a decade of dilly-dallying on immigration. The split in the party was clear to see this weekend. On Saturday the Guardian published a letter from seven Labour MPs demanding that Ed Miliband limits worker movement within the EU. Yet Progress Conference appeared united by the view that, to paraphrase Diane Abbott, 'talking more about immigration means moving to the right and running scared of UKIP'.
Thankfully, Chuka took a more nuanced approach. In a Guardian article he wrote that "Labour has been right to change on immigration" and that "although UKIP plays on fear and stokes prejudices" people have "understandable concerns that can be neither ignored nor labelled racist".  He then told Progress that "the issues are real", yet wisely warned about the perils of trying to "out-UKIP UKIP" by offering "false" answers, such as leaving Europe.
It is this approach that Ed Miliband must take. He need not deny the positive benefits of immigration nor fly in the face of globalisation, but he must approach fears over jobs, housing supply and pace of change with empathy. 75% of the population want tighter controls on immigration and they can't all be racists. As Chuka says, the public is waiting to see how Labour responds.
Joe Jervis works in media and communications and tweets @joejervis89
More from LabourList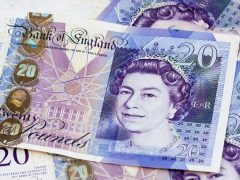 Comment
As the cost-of-living crisis bites, Labour needs long-term structural answers to growing inequality. Basic income provides such an…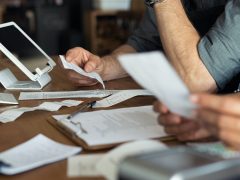 News
Half of 'Red Wall' voters would be more likely to vote Labour in a future general election if…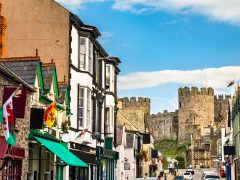 Comment
The headlines are straightforward: Labour gained 68 seats, the Independents gained six seats, the Lib Dems gained ten…