A new list of peerages is being announced today, with Labour granted three new places in the Lords. As LabourList reported at the weekend, Michael Cashman CBE and Chris Lennie take two of the places, while we can now confirm the third will be filled by Dame Gail Rebuck.
Gail Rebuck is Chair of Penguin Random House UK, and was last year assessed as the tenth most powerful woman in the UK by Radio 4's Woman's Hour. She was awarded a CBE in 2000 and made a dame in 2009. Rebuck was also married to the late New Labour strategist Philip Gould.
Chris Lennie was previously Deputy General Secretary of the Labour Party, and has had responsibility for Labour Party fundraising – attributes he has also used in the charity sector.
Michael Cashman CBE was a Labour MEP for the West Midlands from 1999 until standing down this year. He was a founder of the LGBT charity Stonewall, and was awarded a CBE in last year's honours list.
After the announcement, Ed Miliband said:
"I am delighted that Gail Rebuck, Michael Cashman and Chris Lennie will bring their experience and talent to the House of Lords as Labour Peers.
"Throughout his life Michael Cashman has been a passionate defender of human rights. As a founder of Stonewall and a member of the European Parliament he has fought tirelessly for LGBT people.
"Gail Rebuck has made a huge contribution to British business. As one of the founders of World Book Day she has also helped millions of young people experience the joy of reading.
"Chris Lennie has been a valued servant of the labour and trade union movements and a lifelong charity fundraiser. I am sure he will bring this perspective and experience to his work in the Lords.
"All three will be real assets to the House of Lords over the years to come."
There have, however, been questions raised about the nature of some of the peerages announced today. Many of the Lib Dem and Tory peerages are party donors, which may reignite the cash-for-honours scandal that embroiled the Labour Government in 2006. The new honours also extends the Government majority in the House of Lords, meaning Labour would find it difficult to pass legislation if they were to win in 2015.
It has also been noted, by Conservative supporter Tim Montgomerie, that communist China is the only country in the world with a larger legislative chamber than the House of Lords.
More from LabourList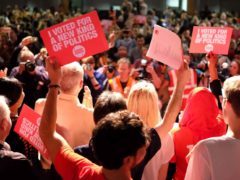 News
Momentum, the grassroots organisation that was born out of Jeremy Corbyn's 2015 leadership campaign, has launched an all-member…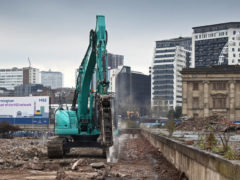 Comment
Doom-mongers and NIMBYs are out in force. Our poor excuse for a Prime Minister, Boris 'piffle' Johnson, has…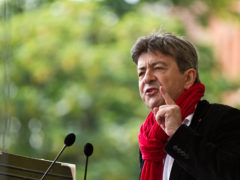 Comment
A recent LabourList article suggested that we in the Labour Party have much to learn from Jean-Luc Mélenchon,…