It's reported this morning that Labour Party have suspended four members in relation to the findings found by the investigation into child abuse in Rotherham, which were released last week.
The party have said that the four individuals in question – Jahangir Akhtar, Councillor Shaukat Ali, Councillor Gwendoline Ann Russell and Councillor Roger Stone – have been suspended pending investigation.  
Alongside these four suspensions, the party have said that two former members – Police and Crime Commissioner Shaun Wright and former councillor Maurice Kirk – will have to get approval from the National Executive Committee (NEC) if they wish to rejoin the party.

Labour have also said that they have suspended the current Rotherham local government selection procedure and in its place they are implementing a more rigorous selection process, over which the NEC will be given overall control.
In addition to these measures, the party have called upon the Labour Group on Rotherham Council to establish "a scrutiny committee on child protection that includes independent advisors to help rebuild public confidence in the council."

A spokesperson explained the reasons for these decisions:
"As Ed Miliband made clear last week large numbers of young in Rotherham were systematically abused and then let down by those who should have protected them. It cannot be allowed to stand. Those responsible must be and will be held to account."
Alongside these decisions, and in response to ongoing criticism of the way in which the investigation of child abuse allegations has been carried out, South Yorkshire police have said they there will be a "fully independent and impartial" investigation into child exploitation.
This is an announcement surely to be welcomed by the Labour leadership, as Yvette Cooper released a statement this morning, in which she called upon the Chief Constable of South Yorkshire Police to refer "his force to the IPCC for independent investigation of what happened". Cooper explained that the IPCC's involvement is integral because  "there is no doubt that South Yorkshire Police did not properly investigate all the allegations that were reported" and "victims and the local community need to know that this will not happen again." 
Cooper also called for the law "to be strengthened so that there is a mandatory requirement to report suspected abuse."
We'll keep you updated on any further developments.
More from LabourList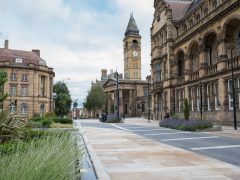 Comment
Labour won a historic by-election in Wakefield, our first such victory since winning Corby in 2012. This success…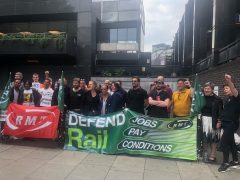 Comment
The general secretary of the RMT has, within the space of a week, become a television hero. It…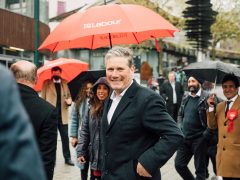 Daily email
"They know they are out of ideas and they are out of touch – and if they had…