George Osborne's announcement earlier this week of some extra NHS funding only confirmed that much-loved institution and its funding woes are set to take centre stage at the next election. But in the battle over A&E departments and hospital beds we're missing the bigger picture: medical services can only claim credit for about 20% of the dramatic increases in life expectancy over the twentieth century; 80% was thanks to improvements in public health.
In London in 1858, MPs sitting in the House of Commons were so overcome by the stench of the sewage-ridden Thames flowing past Parliament that they hung enormous vinegar-soaked sheets over the windows to ward off the smell long enough for everyone to vote. They quickly found the huge investment needed for an unprecedented overhaul of London's sewer system. It has survived to this day.
That investment formed part of the late 19th Century transformation of London's public infrastructure, motivated by a desire for the good health of the city and the recognition that this was a proper concern for government. Diseases like cholera were eradicated, life expectancy vastly improved and London's environment was transformed. Had the NHS existed it would not have been tasked with sewer design, and had the money been diverted from tunnelling to extra beds for cholera patients we would remain the poorer and sicker for it today.
Life for Londoners is healthier and safer than it was for our Victorian ancestors but London is still not a healthy place to live even by the standards of our biggest city rivals around the world.
We have the highest rate of childhood obesity of any major city and more than half the adult population are obese or overweight. More than one million Londoners will experience mental ill health this year – the total economic and social costs are estimated at £26bn annually. And these issues disproportionately affect the poorest – those in some of the richest wards can leave a full 25 years longer than those in the poorest. London comes 7 out of 14 in health rankings of global cities. Changing this will only peripherally involve the NHS.
In our fifth London Paper, released today, we ask: What would London look like if it was a healthy city; if it aimed, like doctors, to "first do no harm"?
Just as in the nineteenth century, we require ambitious investment in the fabric of the city and in our communities. Healthy communities would be more equal, they would be friendly and supportive, with good quality houses. They would be easy and safe to walk and cycle around, and the air would be clean and safe to breath. They would be safe and peaceful places, free from harassment and the fear of crime. Healthy, cheap food would be easily available, and the sight of someone smoking would become increasingly rare.
Given the fairly limited formal powers of the London mayoralty, it is surprising how many of these issues the mayor can directly influence: planning, transport, policing, air quality and more. Ideas – many drawn from elsewhere, particularly the recent London Health Commission – include banning fast food outlets near schools and smoking in public spaces like parks, enforcing strict new emissions targets, investing in cycling and walking and determinedly driving down car use, paying the living wage, and making the city safer particularly for women.
We must also be better informed ourselves. The mayor should lead a city-wide fight against the stigma around mental ill health. Traffic lights on restaurant food, as pioneered by New York's former health-obsessed Mayor Bloomberg would help us make healthier choices. Knowing the signs and symptoms of cancer and the importance of screening could save your life. Knowing first aid could save someone else's. We suggest bringing ideas like these together for a week each year where the mayor leads the city in a determined effort to learn the skills which will keep us healthy.
In health policy London punches below its weight; cities like New York have shown the way in recent years and have seen life expectancy rise dramatically. A transformation of the scale we need will require a generation to take hold but the leadership and the commitment are necessary now and much can be achieved even in a five year term. Nineteenth century boldness transformed the city; London's next Labour mayor has the chance to do so again.
More from LabourList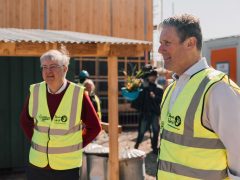 News
Mark Drakeford, the Labour leader in Wales and First Minister of Wales, has called for internal party reforms…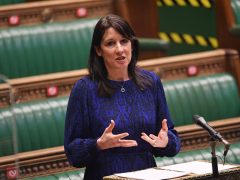 Comment
Rachel Reeves put some more flesh on the bones of Labour's economic policies today. While we await Boris…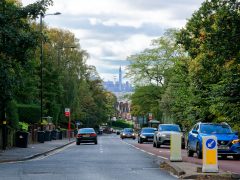 News
Labour has set out its selection timetable for choosing a new parliamentary candidate in Birmingham Erdington ahead of…