New figures from the Resolution Foundation show that the gender pay gap is rife among those in their twenties – with more than a third of women predicted to be paid less than what they need to live on in the next year. 36 per cent of women in their twenties are due to be paid less than the living wage, compared to 29 per cent of men in their twenties. As the party of equality, which was founded to give a voice in parliament to working people on low wages, it is up to Labour to lead the way on this issue.
This week is Living Wage Week and the Tories – for all their talk of equality and wage rises – are leaving people worse off. With cuts to tax credits and housing benefits, it is young women in particular who will feel the pinch the most. This is why we must win in 2020, with a clear offer for young women who are suffering under the Tories.
Study after study has shown that the minimum wage is not an adequate amount to live on. As a socialist party rooted in the trade union movement, we must not rest until everybody is paid at least a living wage.
This month is TUC Young Workers' Month and the TUC young workers have already done tireless work on lobbying for a fair living wage for all in the UK, with GMB young members last year lobbying Sheffield student's union to pay the living wage.
Young Labour must join with the TUC young workers to help them lobby for a fair living wage to help the most vulnerable in our society – including all the young people who are currently getting a raw deal.
The TUC recognises that the Government is able to exploit young people in this way because 16-24 year olds are much less likely to go out and vote against them. This is why we must mobilise and show the Government that young people have a strong voice and are not afraid to use it.
We must unite behind the living wage campaign and join together with our unions to help us make a difference even in opposition.
For TUC Young Workers' Month (#ywm15), there are a variety of things you can take part in to help lobby for a living wage. From starting a petition to lobby your local MP or employers to support a real living wage, to joining up with your local trade union branch and recruiting your friends to get involved, you can be part of a campaign to change lives.
The Resolution Foundation's report shows just how big a job there is to do. But, working together, we must ensure that even in Opposition we are putting our values into practice and making a difference.
Jasmin Beckett is the Liverpool Young Labour Trade Union Liaison Officer and the North West Youth Rep on the National Policy Forum
More from LabourList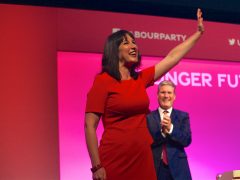 Comment
The Conservative leadership contest has shown the Tories' traditionally reckless and dishonest approach to the public finances. It…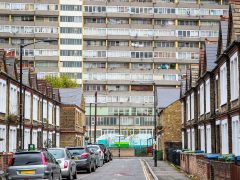 Comment
Whilst there has been much talk about the 'cost-of-living crisis' one of its key components, rent, has yet…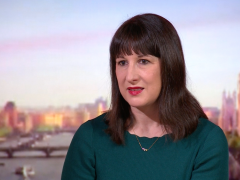 News
Rachel Reeves has warned that "people are worried sick about how they'll pay their bills and do their…