I have never understood why, but in election after election, housing is the dog that never quite barks. Any AM, MP or councillor will tell you it's one of those issues that fills post bags, and comes up on the doorstep – but just doesn't get a look in when it comes to election battles. And yet, there really isn't anything more fundamental to our happiness and security as families and individuals than having a safe, comfortable environment in which to live. As Housing Minister in the Welsh Labour Government, I am incredibly proud of the different choices we've taken in Wales, to tackle homelessness, secure more social housing and to get young people on the housing ladder.
We will keep our focus on delivering more, and better, homes for the people of Wales. We are taking a different route to the Tories as we know people across Wales need the full spectrum of housing options – council houses and social housing, starter homes, boosting new build rates and smaller homes for those wishing to downsize in later life.
We have a good story to tell about the last five years, but as our manifesto makes clear, Welsh Labour want to go further. Much further. We are committing to doubling the number of new affordable homes delivered over five years. In the last Assembly we delivered 10,000 – in the next, it will be 20,000. We are also going to continue our Houses into Homes scheme that has already brought 7,500 empty properties back into use.
There's good news for first time buyers, and the construction industry too. The extension of the Help to Buy scheme will support the construction of 6,000 new homes. We know how tough it is for young people to get their foot on the housing ladder after the banks and building societies tightened up their mortgage offers, and so this scheme will give Government support where it matters.
It's not just about buyers though – we know that many people rely on social housing and Welsh Labour has always believed that should be of the best standard possible. So, one of the first Bills we will bring forward in the next Assembly would end the right to buy, protecting our social housing stock and giving local people the best chance to access the housing they need. Our commitment to bringing all social housing up to the highest standard by 2020 remains – more good news for tenants, more good news for the construction industry. We know that much housing stock in Wales is old and can be energy inefficient – that is why we will maintain our energy efficiency programmes for homes, delivering more affordable warmth to tens of thousands of people.
The Housing Act we brought in last year has changed the way we approach homelessness in Wales, putting much firmer legal duties on local authorities to prevent homelessness, and to provide relief for anyone at risk. It is having a real impact in our communities, and now the homelessness charity, Crisis, the Joseph Rowntree Foundation and others are calling for England to follow our lead. We're not complacent on this agenda though, and our manifesto will commit us to carrying on this good work with a particular emphasis on young people at risk.
We will carry on innovating too. Wales has led the way in developing new co-operative and mutual solutions to housing needs. Over the last four years, working with the Wales Co-operative Centre and the Confederation of Co-operative Housing, we have initiated 25 co-operative housing projects across Wales. We'll continue to give communities their own voice, and the ability to develop their own answers to local housing issues.
Finally, we are going to take on the issue of land-banking in Wales. We want to do this by working with responsible developers, and establishing long-term partnerships to accelerate the rate of house building in Wales.
Putting homes at the heart of our manifesto shows that Welsh Labour gets it when it comes to the big bread and butter issues facing people's everyday lives. We believe that everyone has a right to safe, secure, good quality home, and that's what we're going to fight to deliver over the next five years.
Lesley Griffiths is Welsh Labour Housing Minister
More from LabourList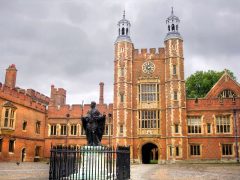 Daily email
No turn? Good morning. The i reported last night that Labour would ditch plans to remove charitable status from…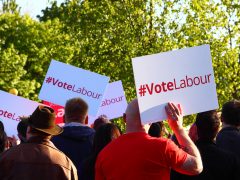 News
This year's Labour Party conference in Liverpool is one of the most hotly anticipated yet under Keir Starmer's…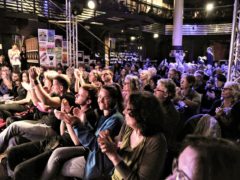 Comment
The rollback of Labour Party democracy continued this week with activists and unions now blocked from using conference…