Labour has a problem with Jews. If it was just a case of one MP who possessed obnoxious opinions, then we would still be in some trouble.
But when it is an MP whose views find support among a minority of members – very small but very noticeable – then it shows we are in big trouble.
The first step in rooting out this cancer is to admit that it exists. This has begun to happen, following the suspension of Naz Shah yesterday, but senior MPs and officials need to do a lot more to show they understand the scale of the problem – before they begin to tackle it. The slow response to Shah's ghastly suggestion that Israel be "relocated" to the US, in which the party first tried to draw a line under the issue, before succumbing to demands for disciplinary action, showed an alarming indifference to the problem.
Nobody really knows the extent of racial and religious prejudice within the party – but there have been too many examples in too short a period of time. Look at who has been suspended or kicked out: Vicki Kirby, vice-chair of Woking Labour, who published several anti-Semitic tweets, including one about Jews with "big noses", Gerry Downing, who said there is a "Jewish question" to be addressed, and Shah herself. At the same time, an investigation continues into claims by the former co-chair of Oxford University Labour Club that its members have "some kind of problem with Jews".
What is clear, however, is that the drip-drip of revelations has become so damaging to the party that it is reached crisis point. That is before you even begin to consider the considerable hurt, offence and distress these types of comments have caused to Jews, regardless of whether or not they are members of Labour.
As Lord Levy said last night, there are problems around anti-Semitism in every party, but they are currently "more prominent" within Labour. Some might dismiss Levy, Tony Blair's former chief fundraiser, as discredited or irrelevant, but then listen to Rabbi Julia Neuberger, a crossbench peer who said anti-Semitism is "an issue with the hard left".
Jeremy Corbyn and his allies at the top of the party should be highly anxious about the events of the past week, and the past year. I certainly am.
Some members have dismissed claims of anti-Semitism as simply a tactic used by centrists in order to undermine the leadership of the party. This is understandable – but wrong.
I have no idea if Corbyn himself shares this analysis. Yesterday he described Shah's comments – for which she has apologised – as "offensive and unacceptable" and repeated his oft-stated opposition to "anti-Semitism and all forms of racism".
Quite right. But it's not nearly enough. Labour faces a day of reckoning over anti-Semitism and Corbyn has to tap into his own long history of fighting prejudice to sweep away the small number of bigots who threaten the future of our party.
He needs some harsh words – preferably in a high-profile speech – and then some harsh action to drum the anti-Semites out of the party.
John McDonnell has already laid the ground for this. In March he demanded life bans for any party member who expresses anti-Semitic views. "Out, out, out", he said. It couldn't have been much clearer.
To deliver this emphatic clear-out the leadership needs to give party officials a free reign to go after the bigots – and abandon any thought of closing down the compliance unit, a view reportedly advanced by McDonnell at a Momentum meeting. It will also mean raising awareness of what constitutes anti-Semitism.
These reforms will inevitably mean kicking out some of the supporters who signed up in the summer to support Corbyn. Some of the hard-left have a very unpleasant attitude towards Jews – which has either been borne out of opposition to Israel, or led them to develop it.
In that case, it is necessary to spell out that holding an opposition to the policies of the Israeli government is clearly not an extreme view. Yet denying Israel's right to exist, or the championing of ludicrous conspiracy theories about the global influence of Jews, clearly is anti-Semitic.
We know, after 33 years in Parliament, that Corbyn is a man of principle. In that case he will have no problem devoting more party resources to rooting out anti-Semites and then banning them, even if some are his own supporters.
The alternative, of allowing the cancer of anti-Semitism to thrive among even a minority of members, is too awful to contemplate. Such inertia would lead not just to more trouble – but to the slow death of the British Labour Party.
More from LabourList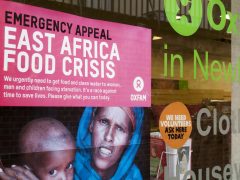 Comment
Someone in East Africa dies of hunger every 48 seconds. This is the result of the imperfect storm…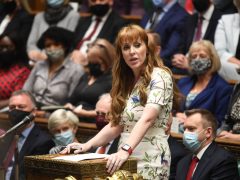 News
Angela Rayner has accused Boris Johnson of "watering down the rules to save his own skin" after the…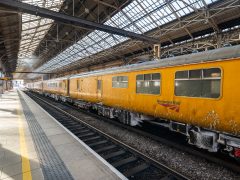 Comment
Network Rail, the company that owns and maintains Britain's railway infrastructure, has recently announced plans to cut over…