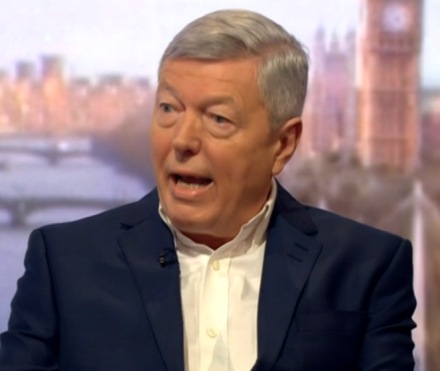 Alan Johnson has told Labour members to be "anti-racist in everything we do" as he backed party officials to kick out prejudiced "infiltrators".
Johnson issued a call for Labour to draw on its long history of fighting prejudice as it deals with the fall-out from the anti-Semitism row. He also condemned the "crazy" intervention of Ken Livingstone, who has been suspended after mounting a botched defence of Naz Shah last week.
The former Home Secretary invoked the Battle of Cable Street in 1936 – when Jews, Irish dockers, Labour activists and Communists repelled the Blackshirts from an East London street – and said some of the recent events had been "offensive" to Labour members.
"These accusations need to be looked at and the people involved need to be rooted out and to make sure that we are anti-racist in everything we do and that we get rid of any racists that we might have that infiltrate our ranks," he told the Yorkshire Post.
"I don't think it has an impact [on the local elections]. It might have an impact on Mayoral elections, I hope not."
"I am worried about it. It's not my party, it's not the party I joined."
Last week Sadiq Khan, Labour's candidate for London mayor, admitted the claims of anti-Semitism had hit the Labour vote in London.
Johnson, who is currently leading the Labour In campaign to stay in the EU, backed Shah to recover from the controversy caused by an offensive social media message calling for Israel to be "relocated" to the US.
Shah has been suspended and has issued several apologies as well as pledging to better understand the Jewish community while the party has launched an "action plan" to deal with anti-Semitism.
"Her apology was so fulsome, so obviously genuine. You can't want to pillory them, you want to reform them. You want to convert them and I think it was quite moving the way Naz apologised," Johnson said.
"It was unequivocal. So I think if we had just stayed at that the issue would have been over – it was Ken coming blundering in. There is no situation so bad for Labour that the arrival of Ken Livingstone can't make it worse. Ken should learn to keep his trap shut.
"You are there to defend the party against accusations of anti-Semitism and you bring in as a witness for the defence panel, Hitler. It's a crazy thing to do, just bad judgement and maladroit beyond belief."
Johnson, who has been repeatedly suggested as a caretaker Labour leader – a role for which he seems to have no appetite – also defended Corbyn against accusations he had been too slow to act over anti-Semitism, particularly in the case of Shah.
"No-one could doubt Jeremy Corbyn's credentials for being anti-racist," said Johnson, adding: "I think he has been forthcoming. The criticism is that he didn't act quickly enough with Naz Shah, but he acted very quickly with Ken Livingstone so perhaps he had learnt."
More from LabourList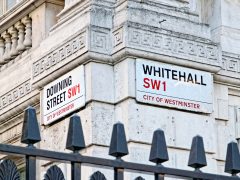 Comment
New governments need to make a splash, to make changes, to make their mark. The first 100 days…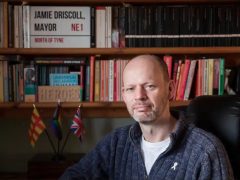 News
The Labour mayor for the North of Tyne region Jamie Driscoll has been blocked by the party from…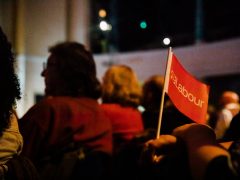 News
Labour Party membership has fallen by almost 170,000 since 2018 and by approximately 19,000 since last summer, despite…