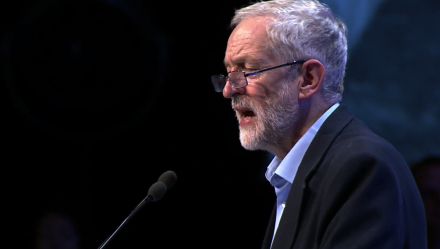 Jeremy Corbyn has taken on the doubters who believe he has no chance of winning a general election by pledging an "ambitious and bold" offer in 2020.
The Labour leader said he would make "big promises" on issues including jobs, housing and the environment and also mounted a defence of the thousands of new members who, he said, were just as interested in winning power despite complaints from some MPs that Labour is becoming simply a party of protest.
Corbyn, who has been buoyed this week by a Times poll showing overwhelming back for his leadership despite mixed election results, laid out the scale of the challenge facing Labour, including a planned review of Commons constituencies which would cut the number of seats.
"For Labour to win a majority in 2020, we need to win seats that we have not won for several decades, and maybe win some seats we've never won before. It is an ambitious task and that is without gerrymandering of the electorate through individual voter registration and gerrymandering of parliamentary constituencies though the boundary review based on a gerrymandered electoral roll.
"So, Labour will be ambitious and bold at the 2020 election. We will make big promises and, if we are elected, we will deliver them."
Corbyn was speaking at the London School of Economics last night as part of its Ralph Miliband Programme. He praised Ed Miliband, son of the academic, for offering him advice since he became leader but appeared to aim a criticism at his predecessor when he suggested the "modesty" of the 2015 manifesto contributed to Labour's heavy defeat – despite the party running on a series of radical proposals including plans to break-up the banks and freeze energy bills.
It is the latest in a series of high-profile speeches delivered by Corbyn in the two weeks following the local elections, which have also included a demand for "inclusivity" at the annual conference of Blairite group Progress and a call for young people to register to vote in the EU referendum so they can back Britain's membership of the bloc.
A rumoured coup attempt came to nothing in the aftermath of the local elections, which saw Labour re-take London, fall back sightly in Wales and collapse to a dire third place in Scotland. In the week after the poll Corbyn told MPs Labour was "not yet doing enough to win in 2020".
More from LabourList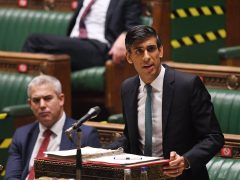 News
Rachel Reeves has declared that the resignation of Lord Agnew, over what the anti-fraud minister described as the…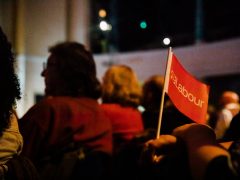 News
Martin Forde QC has sent a letter to members of Labour's ruling body today telling them that his…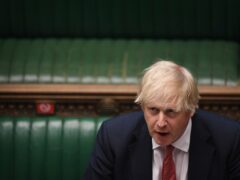 News
Boris Johnson has been warned that his government's planned increase in National Insurance contributions, which is set to…