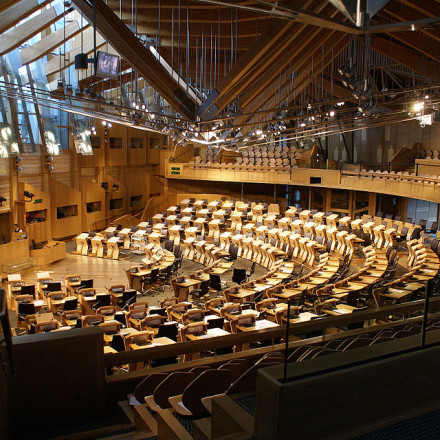 Last Thursday's Scottish Parliament election was the latest in a series of disappointing results for the Labour Party in Scotland. It was a sobering experience, and further evidence that the constitution still dominates the political discourse in Scotland.
There is no point trying to varnish or sugar-coat the outcome: the Labour Party is now the third party in Scottish parliamentary politics. However, Thursday's results were not just a comment on the Labour Party in Scotland: they were a comment on the Labour Party across the UK. Just nine years ago we were in Government in the UK, Scotland and Wales. Now only Wales remains. To grasp for immediate explanations to account for this occurrence, or easy solutions to remedy it, is futile. Such explanations and solutions will inevitably be shallow and superficial. However, from a Scottish perspective, several points stand out.
Firstly, Kezia Dugdale has done an excellent job as leader of the Labour Party in Scotland. She took over in difficult circumstances and her spirit, resilience and ambition for Scotland are laudable. Kez is a young leader – she has her whole political career ahead of her. She is likeable, strong and has created a united party behind her.
Second, the Labour Party fought a positive and courageous campaign on a platform that embraced progressive politics while eschewing the dishonesty of the past. It was a serious, long term prospectus with a view to securing Scotland's future prosperity. For too long, political parties throughout this country have told voters that they can have great public services without paying a penny more for the privilege – Scandinavian public services on US taxation.  We refused to perpetuate that myth, proposing to use the existing and new powers of the Scottish Parliament to implement a 1p increase in the basic and higher rates of tax, and a 5p increase in the additional rate of tax paid by the top one per cent of earners. Our proposals would have protected those on low incomes, and allowed us to invest £3bn more on public services than the SNP plan to. Unfortunately, and as our polling suggested, while people liked our policies, they did not like us as a party. It seems that although our values are shared by the vast majority of Scots, our brand is not.
Third, the Corbyn bounce has not yet materialised in Scotland. That is a plain statement of fact. There was an expectation that electing Jeremy Corbyn as leader would help us to win back left wing voters in Scotland.  Jeremy was elected, and our manifesto was underpinned by progressive policies across the board. But instead of gaining ground, we lost it. What's more, I know from the hundreds of doors that I knocked, and the many conversations I had, that a significant proportion of voters – including some Labour voters – cannot, at this point in time, envision a Corbyn-led Labour Party in government. That is not to say they won't in the future; but if we are to change people's perceptions of our party we must adjust our message, and be better at communicating it. As Sadiq Khan has said and shown, to win back the trust of voters our politics must be expansive, open and inclusive. We must try to appeal to everyone, not just our core support.
Fourth, and as already stated, the political discourse in Scotland is still focused on the constitution. Perhaps that is inevitable after the events of recent years. However, it is time we concentrated on utilising the powers that we have, rather than bemoaning those that we don't. The new Scottish Parliament is one of the most powerful devolved parliaments in the world. I, and many others, fought for those powers and I want to see them used. From the second they are sworn in, Labour MSPs, under Kezia's leadership, will make the case for those powers to be used positively and progressively to benefit all Scots.  That is what this election should have been about.
So where does this election leave the Labour Party in Scotland? Where does it leave politics in Scotland? I would argue, on both counts, in a precarious place. We have another SNP Government that will continue to play the Westminster blame game, while the new powers they have will sit idle. We have a Tory opposition that will parrot the dismal austerity politics beloved of David Cameron and George Osborne. The challenge for the Labour Party is to transcend that sound and fury.  We are the largest party of progressive opposition and we must make our voice heard. Scotland simply can't afford an opposition dominated by the centre-right.
It's not all in doom and gloom for Labour. We won in Wales; we won in London. There is still support out there for our Party. However, finding a way back in Scotland will be a long and hard journey.
Ian Murray is shadow Secretary of State for Scotland
More from LabourList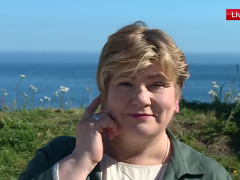 News
Trevor Phillips on Sunday Shadow International Trade Secretary Emily Thornberry told viewers today that the commitment to donate…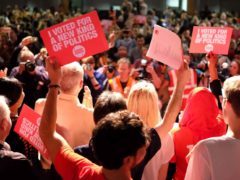 Comment
In the last 12 months, Momentum has launched more new projects than at any time in our history.…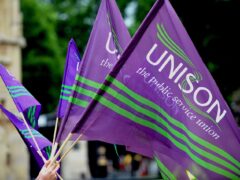 News
Candidates on the left slate 'Time for Real Change' have gained a majority on the national executive council…