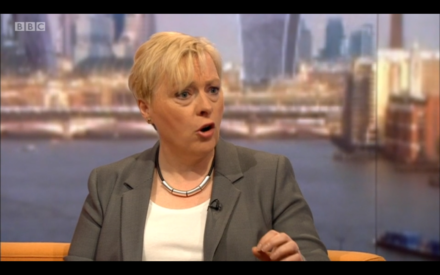 Three becomes two. Angela Eagle's withdrawal from the Labour leadership race finally gives us the head-to-head contest which has long been demanded by centrists and expected by Corbynistas.
Her withdrawal marks a rapid change of fortune just eight days after she declared she would take on Jeremy Corbyn. But, while it has left her parliamentary supporters disappointed, Eagle at least showed that she had the political courage to take on the incumbent and set out a critique of Labour's failure to be an effective Opposition.
Corbyn, for his part, sails serenely on with the confidence that he starts the formal race as favourite.
So how did it slip away from Eagle? Last Monday she launched her bid to seize the crown with the backing of a series of Labour heavyweights such as Harriet Harman, Alan Johnson and Dan Jarvis. Now she has gone because she couldn't match the sizeable number of nominations quickly gathered by Owen Smith, who was today confirmed as the challenger.
The answer to such a swift turnaround comes, like so much else, back to foreign policy and Labour's stance to bombing the Middle East.
Eagle voted to bomb Syria last year. Even more controversially, she voted for the invasion of Iraq in 2003, although more recently she pointed to the "flawed information" given to MPs at the time. The Chilcot report may now be two weeks old but the war against Saddam remains a burning political issue for many Labour members.
Smith, by contrast, voted against bombing Syria and was not an MP at the time of the Iraq war, of which he has been critical.
Eagle's concession this evening was gracious. Her appeal to the Labour Party to "come together" and deliver a "strong and united party" which can properly fight the Tories, as well as a pledge to support Smith with "all my enthusiasm" will earn her respect – but not from Corbyn supporters, who will see little togetherness in her actions.
Eagle will be enormously disappointed that her risk in sticking her neck out to challenge Corbyn has not been rewarded with sufficient numbers by her parliamentary colleagues. Eagle is thought to have fallen around 18 to 20 short of Smith's total of 90 backers from MPs and MEPs.
As for the yobs who smashed the window of her constituency office, they deserve little more than contempt. So too the bigots who have subjected her to homophobic abuse.
Smith will be optimistic that he can now peel off most of Eagle's supporters among the membership and run Corbyn close. The speech with which he launched his bid was strong and – in contrast to Eagle – included a policy-rich agenda. His commitments to re-write Clause IV to tackle inequality, create a War Powers Act and re-introduce the Department for Energy and Climate Change, which was subsumed into the Business Department on MayDay, will be difficult for Labour members to criticise.
Smith's credentials are impeccably left-wing. The spectre of another vote haunts him, however: on the controversial welfare bill which helped shape last summer's contest. Smith tried to address this on Sunday, telling the BBC his decision to abstain was a "mistake" which he now regrets. Knowing the storm was on its way, this was a classic piece of pre-buttal.
He did go on to lead a successful Labour campaign against some of George Osborne's other social security cuts, such as sums which go to disabled people, known as Personal Independence Payments, but the nuance of this point could be lost in a leadership contest which will be fought in stark black and white.
So Corbyn, after apparently facing a moment of self-doubt some weeks ago, will now carry on with relatively few fears. A Times/YouGov poll published today put him more than 20 percentage points ahead of Smith in a run-off – although I suspect the final result will be far closer.
Corbyn can stick to the mantras – fiercely anti-austerity, against most foreign interventions – that led to landslide victory last summer. He will try to run an insurgent campaign but that will prove far harder given that he has been in post for nearly a year and faced sustained criticism over his handling of the anti-Semitism row.
Smith has also taken a tough line on austerity and will try to paint himself as an outsider who has been inspired by his Welsh origins and home town of Pontypridd, which he now represents. He will have to fend off accusations that, as a former Labour advisor and employee of drugs company Pfizer, he is a creature of Westminster and big business.
At least now we – finally – have a clear contest. After weeks of turmoil, the future of the Labour Party is at stake. But will it settle the leadership question for good? I think you know the answer to that one.
More from LabourList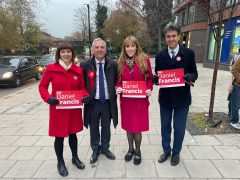 News
The Labour Party vote share has increased from 23.5% to 30.9% in Old Bexley and Sidcup, where Tory…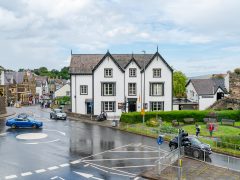 Comment
The recently announced co-operation agreement between Welsh Labour and Plaid Cymru offers much hope. The deal will see the…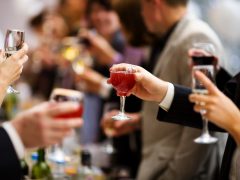 News
Jonathan Reynolds, Labour's new Shadow Business and Industrial Strategy Secretary, has urged people not to "pre-emptively" cancel their…