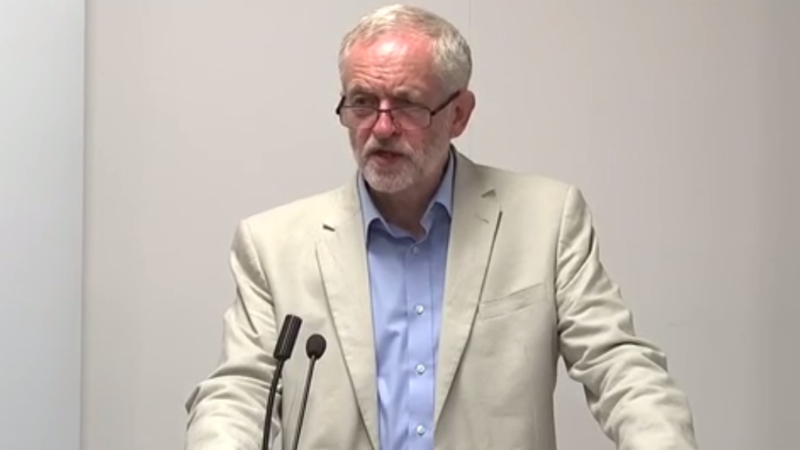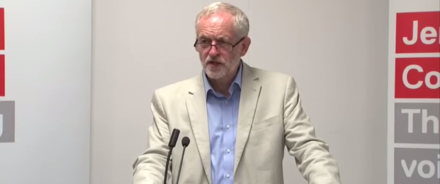 Jeremy Corbyn's ambitious programme to 'extend democracy in every part of public life', unveiled on Monday, ranges far and wide – from an elected second chamber, to further and faster devolution, stronger workers' rights as well as measures to improve diversity within the party's internal democracy. It's all a good start in democratising Britain's ailing constitution – but there was one striking omission.
Electoral reform appeared to be entirely missing from what was otherwise a broad programme for change. Yet whether it's John McDonnell or Chuka Umunna, the need for a fairer voting system is being vigorously debated across the party's spectrum.
After the most disproportionate election result in British history last year, members, MPs and activists are considering anew the realities of First Past the Post at Westminster, brought into stark relief by Scotland – where the party now has just one MP to the SNP's 56, whilst a semi-proportional system at Holyrood allows it to retain a fair hearing (24 out of 129 seats on a 19% vote share).
In The Alternative, published last week, I argue that historically electoral reform has encompassed a wider set of democratic reforms, rooted in the idea of widening the franchise, opening up democratic participation and placing power with people rather than party or parliamentary elites. However, since Labour's 1997 landslide, electoral reform has been side-lined as either technical matter, or as some sort of 'betrayal' of the desire to win, alongside a huge amount of misunderstanding and mistruths spread during the referendum on the (non-proportional) Alternative Vote system in 2011.
This kind of thinking is no longer an option. The combination of devolution and increasing political diversity (and voter volatility) make it impossible for Labour or any other party to ignore the interplay of voting reform with other electoral rules and wider political culture – let alone the operation of First Past the Post as an outlier system.  Britain is not just the only country in Europe to use it for national elections –in fact, England is now the only nation of the UK to use it for its main elections.
The march of devolution, kick-started by Labour through the creation of new parliaments in Scotland and Wales, has helped to create a political patchwork where in 2015 a different party was in power in each nation for the first time. At the same time – and as part of a process going back several decades – people have lost their life-long loyalty to the old Conservative and Labour duopoly, and support a wider range of parties than ever before. That's in spite of the huge obstacles to entry (and success) put up under a disproportionate winner-takes-all system.
Since writing my chapter, the case for reform has actually been strengthened. That's not because PR would allow parties' warring factions to amicably split – enabling the two new, ideologically-differing parties to both secure some kind of realistic representation, although that's an idea appealing to some.
Instead, it's because the EU referendum reflected what happens when there's a deep-seated, institutionalised failure to truly hear or represent diverse voices in our society. As Clive Lewis and Jonathan Reynolds – Labour MPs on very different sides of the Labour spectrum – have said in their case for PR, the referendum represented the "packing [of] so much frustration into a decision that was nominally about Europe but was clearly about so much more".
For many, the EU referendum was a unique democratic experience of their vote actually counting for the first time – wherever they lived – in sharp contrast to the safe seat culture created by winner takes all systems, where most voices and votes in huge swathes of the country count for nothing. Given the Parliamentary disconnect between the Brexit vote and the Parliamentary context, we must surely question whether our current system of representation makes sense. Either way, we can no longer be in any doubt that our voting system fails to do the basics in terms of reflecting and representing the main strands of public opinion.
In this context, a Labour case for reform rests of the need to reconnect with voters in every part of the country. First Past the Post squanders Labour support in safe seats, constricts elections to being decided by fewer than 200,000 floating voters in marginal seats, and writes Labour millions of voters off to the electoral scrapheap. Whilst the leadership talks of inspiring a grassroots movement right across the country, the electoral system hampers activists' efforts to do just this, preventing Labour from being a truly UK-wide party or movement.
It's not entirely clear what Owen Smith or Jeremy Corbyn's positions are on electoral reform. Smith says he is 'not yet convinced', while Corbyn tends to focus on 'retaining the constituency link' – something which is achievable under many types of PR, including STV and AMS.
One thing is certain, though. The old-fashioned tribalism of the past has to go. When people are voting for a wider range of parties than ever, it's time for our institutions and parties to catch up.
This leadership campaign is a chance for both candidates to say what kind of democratic politics they want – one which is pluralistic, forward-looking and representative, or one which creates electoral deserts and disillusionment. As part of a grand vision of reform, PR has the potential to revitalise British politics – and the Labour Party – for the better.
Katie Ghose is Chief Executive of the Electoral Reform Society and writes in the new Biteback book, The Alternative: Towards a New Progressive Politics
More from LabourList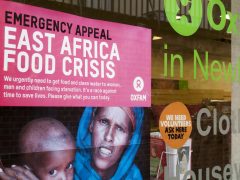 Comment
Someone in East Africa dies of hunger every 48 seconds. This is the result of the imperfect storm…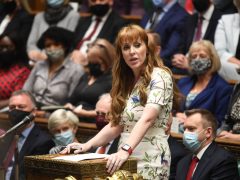 News
Angela Rayner has accused Boris Johnson of "watering down the rules to save his own skin" after the…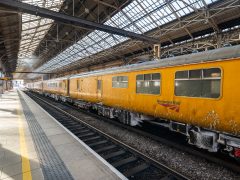 Comment
Network Rail, the company that owns and maintains Britain's railway infrastructure, has recently announced plans to cut over…