Welsh Labour has confirmed Assembly Member Alun Davies as its new representative on the UK party's governing committee in a move that dampens the prospect of Labour members being able to elect a new shadow Cabinet.
Both Welsh Labour and Scottish Labour leaders were this week handed the power to elect one of their frontbenchers to the National Executive Committee (NEC), after conference delegates voted through a package of party reforms.
Kezia Dugdale announced that she would take up the position herself, followed by Carwyn Jones confirming that he had asked Davies, the Minister for Lifelong Learning and Welsh Language in the Senedd, to take on the role.
The move takes the balance of power on the NEC away from Jeremy Corbyn, despite the success of left wing candidates in this summer's internal elections. Dugdale publicly backed Owen Smith in the leadership contest, and although Jones stayed neutral, Davies said last year that "Jeremy Corbyn would be an absolute electoral disaster for Labour in Wales as much as elsewhere."
While there are potential plans drawn up that could see more representatives added to the constituency and councillor sections of the NEC – giving the pro-Corbyn left an opportunity to regain some control – this week's personnel changes mean that Corbyn will have to shelve plans to introduce all-party member votes for the Shadow Cabinet.
Other privately discussed plans aimed at giving Corbyn more power over the party machinery, including a restructuring of Labour HQ's staffing, will also have to be put on ice.
Despite increasing his vote in the leadership contest, and with the knowledge that a vast majority of those who have joined the party this year but were unable to vote support him, success for the centrists in conference votes this week actually leaves Corbyn less powerful in the short term. As well as the party reforms package, pro-Corbyn candidate Chris Williamson also failed to displace incumbent Maggie Cosin in the National Constitutional Committee election.
Alun Davies yesterday pledged "to be a strong voice for Wales' interests" on the NEC, while Carwyn Jones praised the rule changes which he said brought "our internal structures in line with the greater devolution we have already delivered for our nation."
More from LabourList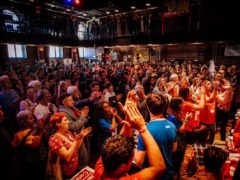 News
Sam Tarry has warned that Keir Starmer is in danger of "driving a wedge" between the party and…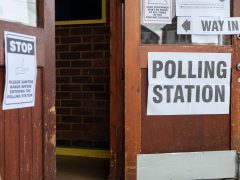 Comment
There are an increasing number of voices on the left and the fringes of British politics advocating for…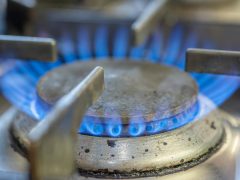 News
The vast majority of the public back Labour's plan to freeze energy bills until April 2023, a poll…