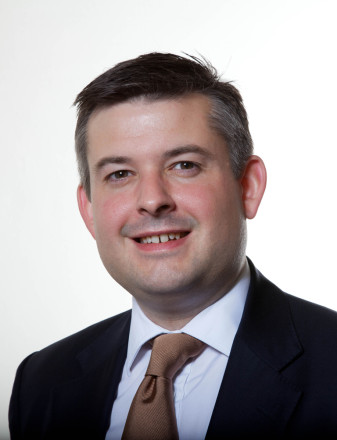 Jon Ashworth has been promoted to shadow Health Secretary.
The Leicester South MP, who previously served as shadow Cabinet minister without portfolio, will replace Diane Abbott, who has moved to cover the Home Office.
Ashworth, a well-liked frontbencher who worked for Gordon Brown before entering the Commons, avoided being sacked earlier this summer and has built a reputation as a hard-working campaigner over several years, including writing regular attacks on the Tory government for LabourList.
"The NHS was and still is Labour's greatest achievement. On the brink of crisis under the Tories & going backwards. We'll be campaigning hard," Ashworth wrote on Twitter today.
It was not immediately clear whether Ashworth would retain his seat on Labour's ruling national executive committee (NEC), which has been the focus of many political battles between Corbynistas and centrist MPs and trade unionists, but he is thought to have come under pressure from the leadership to give it up.
Ashworth, a centrist, is a competent media performed who has avoided making big attacks on Corbyn. His appointment seemed to be the last of the big moves with John McDonnell and Emily Thornberry set to remain as shadow Chancellor and shadow Foreign Secretary. Sir Keir Starmer, the former director of public prosecutions, was appointed shadow Brexit Secretary this morning.
Earlier this week Ashworth used a LabourList blog on Tory conference to set out his criticisms of Jeremy Hunt, the Health Secretary.
"In his speech he rattled through the failings in the NHS that he has overseen. A&Es are overstretched, targets missed year on year, cancer survival rates too low and treatment for mental health issues still don't share parity of esteem with physical health. Whose fault is this?  Not his apparently – overworked doctors and nurses apparently just need to suck it up and get on with the job," he wrote.
"He promised more doctors would be trained. He promised the NHS would be self-sufficient for doctors by the end of the Parliament, but the NHS needs support now – not in 2025."
Several other shadow Cabinet posts could change hands today with Kelvin Hopkins expected to step down as shadow Culture Secretary because he thought to want to return to the backbenches.
There are still around 60 junior frontbench jobs to be filled, which raises the prospect of a full reshuffle running over several more days.
For full coverage of the reshuffle see the LabourList liveblog.
More from LabourList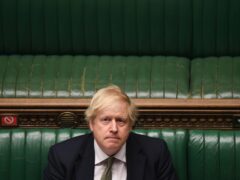 Comment
The leaked clip of Downing Street staff joking about a rule-breaking Christmas party dominated PMQs today as expected.…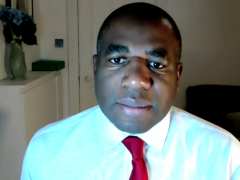 News
David Lammy has called on Boris Johnson to apologise and explain what happened after leaked footage revealed political…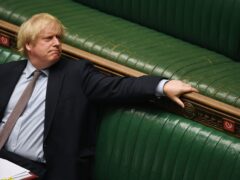 Daily email
Several rule-breaking events stand out in the pandemic. The Barnard Castle eye test, for example, and Matt Hancock's smooch with an aide.…