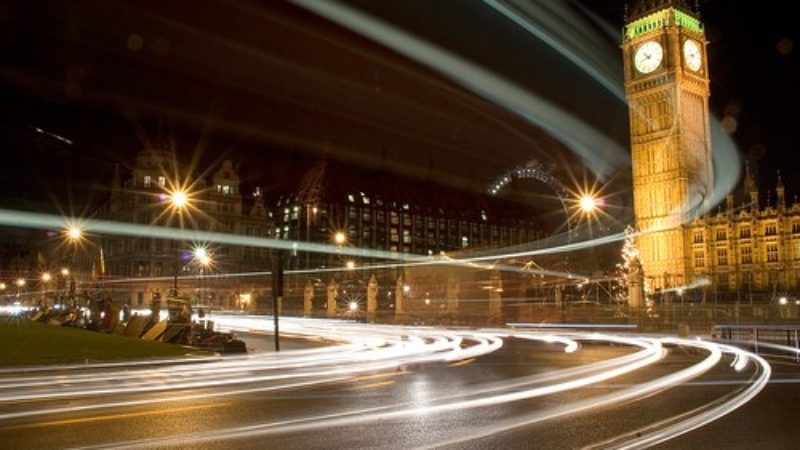 Big stories of the reshuffle so far: Jon Ashworth to Shadow Health, replacing Diane Abbott who becomes Shadow Home Secretary. Shami Chakrabarti joins as Shadow Attorney General, Clive Lewis is moved from Defence to Business and Nick Brown replaces Rosie Winterton as Chief Whip.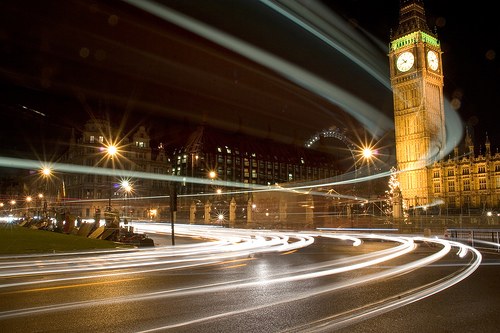 19.30 That's all for tonight. Thanks for reading the liveblog.
19.28 Corbyn ally Kate Osamor has joined the NEC in place of Jon Ashworth. It is thought that gives Corbyn a slender majority on the ruling body.
19.25 Watson has said of his new role: "I'm looking forward to working with Jeremy to develop Labour's policy on introducing the arts pupil premium to every child of primary school age."
"There should be no class ceiling placed on anyone who wants to contribute to or enjoy our artistic, musical and sporting heritage. I also want our globally successful games industry to be given the recognition it deserves."
19.15 Corbyn has issued a statement, saying: "Following my re-election as Leader of the Labour Party I have made a number of new appointments to Labour's Shadow Cabinet. For the first time, two of the three 'great offices of state' are shadowed by women. Once again the Shadow Cabinet has a majority of women, and has more black and minority ethnic appointees than any shadow cabinet or cabinet ever."
"I have acted to bring together a strong and diverse opposition leadership team. Our aim is to deliver what millions of people are demanding: a Labour Party focussed on holding this divisive government to account and winning the next general election."
19.00 We have a full story on Watson's new role and all the other appointments.
18.45 – Tom Watson has been appointed shadow Culture Secretary.
18.30 That's it – the full line-up is complete. Read it here.
16.09: While the nation is gripped by the Labour reshuffle (ahem), the Government has slipped out that is reneging on another manifesto policy: it will no longer be selling its shares in Lloyds Bank.
15.40: What other positions are we waiting for? Well, at conference Corbyn gave support to a campaign to bring back a Shadow Minister for Mental Health, which he had created a year ago, so that might be a good bet.
Returning to a Shadow Housing minister may also be on the cards – he has long said it is one of his priorities as leader and John Healey's name has been mentioned among those rumoured to return.
Dave Anderson is still chipping in with two jobs (Scotland and Northern Ireland), so one of them could be dished out somewhere, while Shadow Leader of the House Paul Flynn may wish to go to backbenches again.
Barry Gardiner is also juggling two portfolios, managing both Energy and Climate Change and International Trade briefs. With Brexit such a big topic, will Corbyn choose someone to take over International Trade alone or could it be brought in with Brexit?
Then, of course, there's 60 odd junior roles to fill. Hopefully that can wait until Monday.
15.33: Jon Ashworth has confirmed to the BBC that he is the new Shadow Health Secretary. But no news yet on his NEC position…
14.32: Rumours began this morning (see 10.47) that Jonathan Ashworth was being offered the Health brief in a negotiation that would see him stepping down from his important NEC position, so that Corbyn could attempt to fill the place with a more loyal Corbynite.
That's yet to be confirmed, but Jon has just tweeted this…
The NHS was and still is Labour's greatest achievement. On the brink of crisis under the Tories & going backwards. We'll be campaigning hard

— Jonathan Ashworth (@JonAshworth) October 7, 2016
14.26: Major Labour figures including Ed Miliband and Harriet Harman have paid tribute to Rosie Winterton's service as chief whip. It partly shows the level of her popularity among the PLP – heightening beliefs that it may not be a popular move.
14.06: We're still waiting on those new appointments, but in the meantime our latest survey of LabourList readers – carried out before the reshuffle started – shows that almost 59 per cent of those who voted think Corbyn should be using this opportunity to reach out to those who resigned in the summer.
We've already seen Jonathan Reynolds, Keir Starmer, Sarah Champion, Nia Griffith and Jo Stevens return – who else could be back in the frame?
12.30 Away from Westminster there were several council elections last night – you can read the results and a full report here.
10.47: While Corbyn's office are already hard at work on the reshuffle, further appointments are not expected until this afternoon.
The biggest role to fill currently is Shadow Health Secretary, vacated by Abbott's move to Home. Dan Hodges reports that Jon Ashworth has been offered the role, if he will give up his place on the NEC, as Corbyn attempts to win back numbers on Labour's ruling body following defeat at conference.
09.05: New shadow Cabinet minister Jo Stevens has hailed Corbyn for making offering senior jobs to a series of MPs who backed Owen Smith.
She told the Today Programme: "I was one of the senior people in Owen Smith's leadership campaign, and he's offered me a post on the shadow cabinet. Good leadership is about listening, influencing, persuading and an element of compromise. Jeremy has admitted he's made mistakes and he will try and do things differently. I think we ought to give him that opportunity."
09.05: You can read about the appointment of Trident critic Nia Griffith here.
Friday 08.40: We have a full round-up of the overnight appointments here.
22.11: After the conference bust-up between members of Corbyn's team and Clive Lewis over his speech to delegates, Lewis moves to Shadow Business, being replaced at Defence by Nia Griffith. She had been Shadow Wales Secretary previous to her resignation this summer.
Lewis takes over from Jon Trickett at Shadow Business, who retains his other roles as Shadow Lord President of the Council and Labour's National Campaigns Co-ordinator.
Judging by the text I have just received that simply says "more tomorrow", I think we can take it that there will be no more moves tonight.
20.49: Keir Starmer has been rumoured to return for some weeks now – and he's in as Shadow Brexit minister, a post Labour did not previously have a dedicated cover for.
20.09: As expected, Jonathan Reynolds has been confirmed as Shadow Economic Secretary to the Treasury (the Shadow City position mentioned at 18.13). He is the first of the summer's resignees to return in this reshuffle (Champion returned before tonight) becomes the eleventh northern MP on the frontbench.
This raises one of the most interesting aspects of the reshuffle so far – Corbyn is taking head on the criticisms about his Shadow Cabinet team. He received criticism last year for not handing any of the top jobs to women (and his aides argued that the Great Offices of State were archaic anachronisms), but tonight pointed out that the Shadow Foreign and Home Office roles are now taken by women.
Even that, though, brought allegations of London-centrism (see 18.53). With Reynolds' appointment, his team have briefed the names of all MPs for northern seats. For posterity, they are: Richard Burgon MP, Rachael Maskell MP, Debbie Abrahams MP, Rebecca Long-Bailey MP, Jon Trickett MP, Grahame Morris MP, Angela Rayner MP, Dave Anderson MP, Sarah Champion MP, Nick Brown MP.
19.20: We've had four reshuffles in just a single year – but when will be the next one? If some form of Shadow Cabinet elections are agreed upon, we could see another as soon as… next month. No, really.
On that note, Politics Home reports that Winterton was sacked at a meeting she believed was arranged to discuss Shadow Cabinet elections. If that's true, it will rile up MPs even more – she would have been attending to argue on their behalf.
19.07: Dawn Butler has been appointed to Shadow Minister for Black and Minority Ethnic Communities. Along with Diane Abbott, Shami Chakrabarti, Clive Lewis and Kate Osamor, that means there are more BAME members than any previous frontbench.
Corbyn said: "I am very proud that the Labour Party now has five MPs in our shadow cabinet from the BAME community – the highest number ever in any cabinet or shadow cabinet."
(It may be worth pointing that while this is true, there are actually only four MPs, as Shami Chakrabarti is a peer. Earlier, Corbyn also said there are three Great Offices of State – there are four.)
18.59: Expect a lull at some point tonight. Jeremy Corbyn is giving a Jimmy Reid lecture in Glasgow tonight.
18.56: It may not be a hugely wide-ranging reshuffle. Those who stepped up to the plate and filled positions in the summer are apparently all welcome to stay on if they so wish. But one imagines that Paul Flynn may be willing to give up at least one of his roles…
18.53: The reshuffle is raising eyebrows already. The appointment of Chakrabarti, who only joined the party a few months ago when she was asked to carry out a report into anti-Semitism and racism in the party, is certain to cause a stir after the ruckus over her peerage.
So too is the fact that all of the great offices of state are shadowed by London MPs, with Corbyn, Thornberry and Abbott's constituencies neighbouring one another. This will cause consternation with Labour MPs, particularly in the Midlands and North, for sending out the wrong signal about the party.
18.33: Return of the Brownites? Not only has Nick Brown returned to his old stomping ground as Chief Whip, but rumours are gaining traction that Damian McBride could be coming into the leaders' office to replace Seumas Milne, whose contract is nearly up, as Director of Communications.
McBride is currently spinning for Thornberry at Shadow Foreign, but is thought to have a close relationship with those working in Norman Shaw South.
18.27: Corbyn's first reshuffle drew criticisms when none of the top three jobs (Shadow Chancellor, Shadow Home and Shadow Foreign) went to women.
Emily Thornberry replaced the sacked Hilary Benn in June, and Andy Burnham's departure to stand for the Greater Manchester Mayoralty next year means a promotion for Diane Abbott.
"These appointments mean, for the first time ever, two out of the three traditional 'great offices of state' will be shadowed by women," Corbyn said.
18.13: Praise is rolling in from the backbenches for Rosie Winterton. Tom Blenkinsop says "the leadership will miss her diplomatic abilities", Mike Gapes says she was "a brilliant Chief Whip and friend of Labour backbenchers", and Jonathan Reynolds, tipped for Shadow City minister, said she was "a great person to work for in the Whip's Office".
18.10: Rumour from a good source in the party is that the next slate of appointments is likely to be "returners", and is expected shortly…
18.04: We have four new appointments – all women – including two of the biggest stories we are likely to get:
Diane Abbott, Shadow Home Secretary
Baroness Shami Chakrabarti, Shadow Attorney General
Jo Stevens, Shadow Welsh Secretary
Sarah Champion, Shadow Women and Equalities Minister
17.44: The first big question of this reshuffle (and there will be plenty) is: what happens now to the whips' office? During June's resignations there was talk of them almost as an SAS-style crack unit, and would be the last to leave – in the end, none did. When Winterton's job was supposedly on the line back in January, there was an understanding that there would be a mass-walkout of whips if she was sacked. But that was a long time ago…
17.40: Rosie Winterton has released a statement: "It has been an honour to have served as Labour's Chief Whip for the past six years under three different leaders. I would like to thanks the whips and the Parliamentary Labour Party for the support they have given me. I wish Nick Brown every success in his new role."
You can read about Nick Brown's appointment here.
17.28: What do we know so far? Well, we're expecting more appointments tonight, including some "eye-openers", and then what I understand to be a majority of appointments tomorrow. We will, of course, be covering it all right here.
However, during the last two reshuffles I was told on numerous occasions that the reshuffle was nearing its end, days before it finally finished. Having learned from that, Corbyn's team are not about to get specific about timings.
Thursday, October 6, 17.13: We're off! Jeremy Corbyn has embarked on his fourth reshuffle since becoming Labour leader a year ago. His first move is to replace chief whip Rosie Winterton, with her predecessor Nick Brown.
Brown is a veteran Brownite, and chief whip during Gordon Brown's premiership between 2008-2010 (as well as for a year at the beginning of Tony Blair's time in Downing Street).
He was asked to stand aside by Ed Miliband upon his victory in 2010, in order to signal a break with New Labour, at which point Winterton came in. She has served in the role since, and helped Corbyn put together his initial Shadow Cabinet last September.
However, there have been strained relations between the leader's office and the whips' office since then, and it is understood that she only survived the January reshuffle because Corbyn's team feared a mutiny among the Parliamentary Labour Party (PLP), with whom Winterton is popular. Following this summer's vote of no confidence from MPs, that must have been rather less of a concern this time – although the move may still be deeply unpopular on the backbenches.
Brown has experience of running a whips' office in times of difficulty (and of fighting internal battles), and has developed a strong anti-Trident stance.
More from LabourList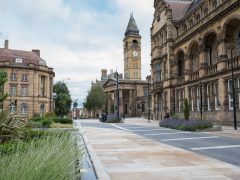 Comment
Labour won a historic by-election in Wakefield, our first such victory since winning Corby in 2012. This success…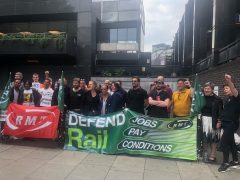 Comment
The general secretary of the RMT has, within the space of a week, become a television hero. It…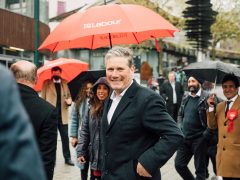 Daily email
"They know they are out of ideas and they are out of touch – and if they had…