You might well be depressed at hearing about anti-Semitism in the Labour Party once again. I certainly am. Amid the grim headlines, however, comes hope for the future. The blunt findings of the MPs' report on prejudice against Jews can help us chart a way out of the turmoil that has tarnished the left over the last 18 months.
Yesterday's report laid some disturbing charges at the door of Jeremy Corbyn: a lack of leadership on tackling anti-Semitism; allowing the rise of a "safe space" in the party for people with "vile attitudes" towards Jews; and an inquiry led by Shami Chakrabarti which was seen to have lost its impartiality after she was handed a seat in the House of Lords.
The language used was so strong that Corbyn, who seems rarely troubled by the now frequent criticisms from his fellow MPs, came out fighting. Provoked into a 640-word response, the leader repeated his condemnation of anti-Semitism as "an evil", complained about "unfair" criticism of the Chakrabarti Inquiry and accused the report's authors of "politicising antisemitism – or using it as a weapon in controversies between and within political parties".
It was a full-throated response from Corbyn who, when he was swept into office in last year's leadership contest, repeatedly declared "I don't do reaction". The breadth and severity of the attack by the group of MPs had clearly stung the leader at the end of a week when, it appeared, he was able to look forward after re-election and the appointment of dozens of people to Labour's frontbench.
His fightback angered several in the parliamentary Labour Party, however. Chuka Umunna, one of three Labour MPs on the home affairs committee, said it was "grossly insulting" to suggest he or colleagues were acting out of a desire to "score political points either between political parties or within them".
Whatever your view of the scale of anti-Semitism within Labour, or the question of who is to blame for it – and these questions prompt fierce debate between activists – one wonders what Corbyn hoped to gain by attacking MPs from his own party. As a backbencher, Corbyn called out intolerance wherever he saw it, acting out of a desire to stand up for the victims of injustice. Umunna and his colleague David Winnick are surely doing just the same.
There was a space to critique the composition of the report, at least in part. It is baffling as to why the committee did not take up Chakrabarti's offer to give evidence and to question her about the conduct of her own summer investigation into anti-Semitism, as well as the circumstances in which she was handed a peerage and a shadow Cabinet.
Still, it is done now. And it will be used as another stick with which to beat Corbyn. So the challenge for him is how to ensure this is the beginning of the end of Labour's struggles with anti-Semitism, and not the start of another chapter in the sorry saga.
Corbyn must now come out and give the speech that was necessary a year ago. It's the address that he dipped into last month when, re-elected and reinvigorated at party conference, he declared: "We know that robust debate has at times spilled over into abuse and hate around our party, including misogyny and anti-Semitism, especially on social media. That is utterly unacceptable… Let me be absolutely clear, anti-Semitism is an evil, it led to the worst crimes of the 20th century, every one of us has a responsibility to ensure that it is never allowed to fester in our society again. This party always has and always will fight against prejudice and hatred of Jewish people with every breath in its body."
It was the strongest attack on anti-Jewish prejudice the party had heard from Corbyn since he became leader. Now he needs to turn it into a standalone speech which produces a simple headline with a clear message – "bigots out, demands Corbyn", or something similar.
The lesson of the last year is that leadership comes not just from showing strength on areas of strength, like opposing austerity, but from boldness when beaten down. The rigour of Chakrabarti's inquiry came into question before it had even got underway because of two simple reasons: the barrister admitted she had joined the party which she was supposed to be investigating and Corbyn had only commissioned the inquiry after coming under intense pressure over anti-Semitism.
Corbyn has been battered over this issue but now needs to look beyond the personalities of his critics and come out fighting, beyond the personalities of his critics. Tony Blair – not a man Corbyn looks to for guidance, I know – often performed best when under attack. Labour's current leader must do the same.
Corbyn must deliver a lengthy speech in which he admits mistakes in the handling of anti-Semitism but points to his long record of fighting prejudice – something even acknowledged by the home affairs committee – and pledges to drum out the bigots. "I am not the cause of anti-Semitism, but I am determined to be the answer", he could say.
Alongside this he could appoint a lawyer free of the imprint of Labour politics – never been a member, never will – to report back on Chakrabarti's findings one year after she delivered them. This could go a long way to persuading the doubters that Corbyn understands the fears with which some Jews view our party and demonstrate that he is serious about tackling racism and anti-Semitism. Even Corbyn's critics on the home affairs committee conceded the Labour leader has a "proud record" on fighting prejudice – now he should use that history to find a route out of the controversy that saddens friend and foe like almost nothing else.
More from LabourList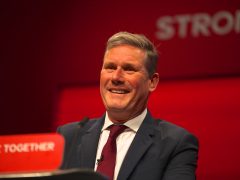 Daily email
Since becoming Labour leader, Keir Starmer has made consistent efforts to show that he is not Jeremy Corbyn…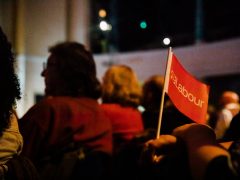 News
New guidance issued by Labour for selecting parliamentary candidates ahead of the next general election is set to…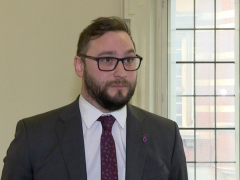 News
Christian Wakeford today defected from the Conservatives to the Labour Party. Some have wondered whether his politics fit…