Momentum has signed-up 20,000 paying members in its first year and now has more than 200,000 supporters, the Corbynite group said today.
A senior official disclosed the figures in a LabourList article which he used to try to reassure critical MPs that the group poses a "threat" only to the Tories.
Adam Klug defended Momentum against claims it is "riddled with Trotskyists" and vowed to swing behind Labour campaigns to oppose the revival of grammar schools and help return the party to government.
"Our project is a rocket booster for Labour and for politics that includes and empowers people – the only people that should feel threatened by us are Theresa May and her brutal but brittle government", Klug wrote.
Momentum was set up as a successor to the first Jeremy Corbyn leadership campaign. Over the last year it has transformed the nature of the debate in the Labour Party and attracted a vast number of new activists but has provoked controversy on several occasions, including over its intense lobbying of MPs in the run up to the parliamentary vote on British airstrikes against Syria.
Last week Momentum stripped Jackie Walker of the vice-chair's role after she made a series of offensive remarks about Holocaust Memorial Day. She remains part of the group but strongly denies anti-Semitism.
Today Klug, a national organiser for Momentum, defends the group's campaign on Syria, describes some of its activities beyond Westminster and sets out its successes over the last 12 months.
"It's inspiring and heartwarming to see the enthusiasm, solidarity and creativity of our members – the Tyne and Wear group that ran workshops on persuasion and political campaigning, the Brighton group that held voter registration stalls at football matches, the single parents that set up children's activity programmes so that carers and parents could participate; and the teams throughout the UK that mobilised thousands of activists in the local elections," Klug writes.
"At a community arts centre called the Black-E in Liverpool, as part of the Labour Party Conference's fringe, we hosted a four day celebration of arts, culture, music and politics, engaging thousands of people with new ideas and bringing them into the Labour family. We raised £2,500 for a refugee charity at its opening night and collaborated with a wide-range of grassroots organisations, including Disabled People Against Cuts, Black Lives Matter, Black Activists Rise Against Cuts and the Hillsborough Justice Campaign."
Momentum introduced a paid membership scheme in April and Klug said the group now has "20,000 paying members and over ten times as many supporters."
More from LabourList
Video
The Andrew Marr Show Shadow Chancellor Rachel Reeves agreed that the government should now implement 'plan B' – i.e.…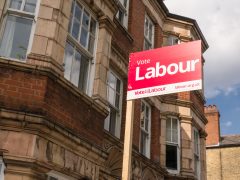 News
LabourList can today reveal Labour's parliamentary candidate selection process for the upcoming Old Bexley and Sidcup by-election. Sources…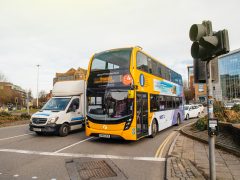 Comment
Who remembers when Boris Johnson bizarrely told the nation how he enjoyed painting model buses? He gushed about…