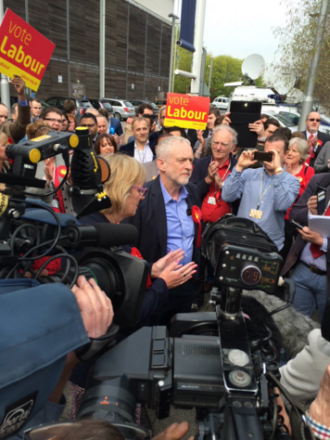 Jeremy Corbyn has appointed a new speechwriter. The surname will be familiar to you because David Prescott is the son of John, the former deputy prime minister, who is now a member of the House of Lords.
Corbyn's speaking style will present challenges for Prezza junior, however, because the veteran socialist soared to office on the back of often unscripted efforts. Supporters cheered his impromptu and occasionally wandering approach because it represented a break with the carefully stage managed appearances of ministers in the New Labour years.
So what will Prescott write about? Here are six suggestions:
A plea for unity
The Labour leader's chief task – internally at least – is to bring Labour together after a year of fighting. Prescott could be well-placed to pen this piece, having backed Andy Burnham last year, but Corbyn in this summer's contest. Remember, also, that Prescott's father was best-known for brokering peace deals between Tony Blair and Gordon Brown and was known for "banging heads together" over dinner, at his Admiralty Arch flat, at the height of New Labour's own inner tensions.
Winning all over
Corbyn has soared to the top of the Labour Party – and stayed there – on the back of immense popularity among members but his national polling has consistently left the Opposition trailing in the wake of Theresa May and David Cameron. Labour needs a strategy for securing support in middle England towns, in areas outside Corbyn's core support in London and major cities, and David Prescott was a parliamentary candidate in Gainsborough in Lincolnshire last year. It is exactly for this type of town that Labour needs a new approach so if Prescott can help devise one, and then deliver it in some fluent words for his boss, then he will quickly become indispensable.
Drumming out the bigots
The best way for Corbyn to dispel the stories about anti-Semitism which have tainted Labour, and was fuelled by criticisms in the home affairs select committee report this month, would be for him to give a standalone speech on the topic. The leader described the prejudice as an "evil" and gave an impassioned condemnation of it at party conference. Now Prescott could build on this, and Corbyn's long record of fighting racism, to make it clear to the Jewish community, and the rest of society, there is no place for bigots in the Labour Party.
Money, money, money
John McDonnell, the leader's right-hand man, has helped put opposition to austerity at the centre of Corbynomics. The public is weary of spending cuts – and even Philip Hammond, the chancellor, has slowed the pace of Tory deficit reduction – but Labour needs to do more to convince swing voters it will look after the public finances. McDonnell, the shadow Chancellor, has announced a £500bn investment plan to boost those communities left behind by globalisation. Prescott could help two of Labour's top figures to set out what they are going to spend – and how they are going to fund it.
Scotland the brave
Corbyn has visited Scotland on several occasions over the last year but Labour is still no closer to loosening the grip of the SNP on power – in fact, we were pushed into third place by the Tories in the Holyrood elections in May. I have lived in Scotland but don't know where to begin with the answers for Labour. Party members have confidence in Kezia Dugdale, however, and realise that voters are losing patience with Nicola Sturgeon's bluster as the SNP's failures in government rack up.
Brexit means… what?
Voters are increasingly frustrated at Theresa May's failure to spell out what lies beyond her second-most famous soundbite. Corbyn has used prime minister's questions to underline the absence of any serious plan for Brexit and McDonnell is expected to elaborate on Labour's demands for talks on EU withdrawal when he gives a big speech on Thursday. There is a huge gap in the market for a substantial centre-left agenda for Brexit and Prescott could help fill it.
More from LabourList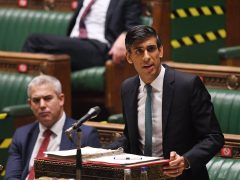 News
Rachel Reeves has declared that the resignation of Lord Agnew, over what the anti-fraud minister described as the…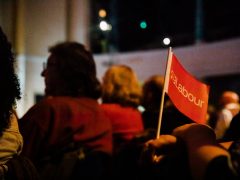 News
Martin Forde QC has sent a letter to members of Labour's ruling body today telling them that his…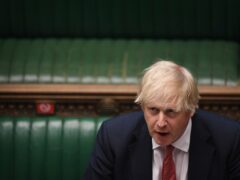 News
Boris Johnson has been warned that his government's planned increase in National Insurance contributions, which is set to…