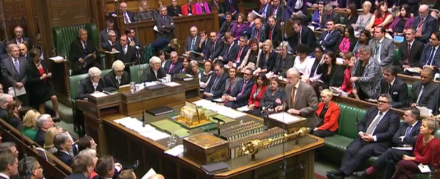 This reshuffle tells us more about Jeremy Corbyn's view of his colleagues than any of the other occasions he has shuffled his pack.
It was a series of appointments that the leader had been able to mull over for most of the summer after it became clear that Owen Smith's challenge was being lost in a thicket of policy parellels, occasional gaffes and the irresistible force of another Corbyn surge.
This reshuffle was not the patchwork quilt of last autumn, Corbyn tried to knot together a range of views in the aftermath of his first victory, and nor was it the make-do-and-mend job triggered by the summer revolt, when the 81-year-old Paul Flynn was left holding not one, but two, shadow Cabinet jobs.
Corbyn knew for the last few months he was cruising to re-election and had a long time to "reach out" to disgruntled colleagues in the Parliamentary Labour Party (PLP). John McDonnell, his biggest ally on the green benches, repeatedly told us there were "talks" and they going well.
So it was surprising to learn on Thursday that the first casualty of the reshuffle was Rosie Winterton, who lost her job as chief whip after six years, and was replaced by Nick Brown. It certainly seemed to be a surprise to Winterton, who had been engaged in talks with PLP chair John Cryer and allies of Corbyn over the mooted return of shadow Cabinet elections.
Of course, it had long been rumoured that Winterton could be axed, but that was in the bitter days of the spring. Since then we have had Labour conference which, compared to the fears of some MPs and activists, passed off relatively peaceably. Many an MP sceptical of Corbyn told delegates in Liverpool that it was time to muster some unity and take on the Tories.
The removal of Winterton just days later looks a curious move and halted some of the goodwill gathering towards Corbyn in the aftermath of his second decisive victory. When Holly Lynch and Conor McGinn quit the whips' office yesterday, describing the need to spend more time in their constituencies, it only amplified the feeling that the PLP was sympathetic to the plight of Winterton.
The outgoing chief whip had, after all, served under three leaders: Corbyn, Ed Miliband and twice-acting boss Harriet Harman. From September last year Winterton had been one of the "make it work" brigade who overcame her reservations to serve under the new leader. So given this, and the act of kicking Jon Ashworth off the NEC, what happened to "reaching out"?
Corbyn is entitled to have his own woman or man in key organising roles in the whips' office and on the party's ruling body. MPs lined up to attack him this summer so it is understandable to want a fresh chief whip in place to defend him, especially as centrist critics dig in for the long haul. Nobody would have expected that name to be Nick Brown, however. Yes, Brown is experienced and knows the job, having served as chief whip in government, as well as Agriculture Secretary but, as a key lieutenant of Gordon Brown, but he can never be confused with a paid-up Corbynista.
What is undoubted is that Corbyn is in a position of great strength. He has key allies in key positions, such as Diane Abbott covering the Home Office. He won a new and bigger mandate this summer and several previously critical MPs have pledged to work with him. It has become a cliche to say it but one thing the entire party agrees on is that Labour needs to be a properly functioning Opposition.
Yet Corbyn has only managed to attract back 10 of the shadow ministers who resigned this summer while around 50 frontbench posts remain unfilled. Might the leadership be disappointed with these numbers?
Corbyn has made progress on the essential task of building a shadow Cabinet with greater strength, breadth of views and parliamentary experience and, in Sir Keir Starmer, has a high-profile returner who has taken up the vital role of shadow Brexit Secretary,
There are still, however, a host of big names on the backbenches: Yvette Cooper, Chuka Umunna, Chris Leslie, Rachel Reeves, Caroline Flint and Hilary Benn to name a few.
It's up to each MP to decide what is best for them. All sides of the party have restated the need to focus their fire on the sweeping changes being presided over by the Tories, including on Brexit, grammar schools and climate change.
The reshuffle was a start but there is still a long way to go in rebuilding Labour under Corbyn. The leader's asset is the number of activists he has behind him but he must go further to bring the PLP together. So if Corbyn wants to reach out then keep talking: to backbenchers; to Cryer, again, about votes on the shadow Cabinet; and to members new and old. Let the priority be to fight the Tories.
More from LabourList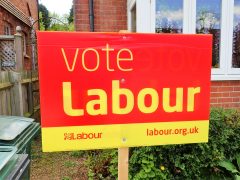 Comment
Rishi Sunak announcing a windfall tax on oil and gas firms this week is a clear vindication for…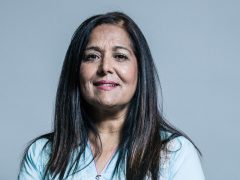 Comment
Boris Johnson's Conservative Party won a mandate to 'level up' the UK at the 2019 general election. The…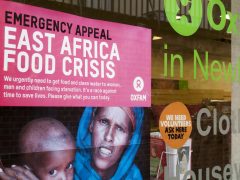 Comment
Someone in East Africa dies of hunger every 48 seconds. This is the result of the imperfect storm…