Why is mental health important to the American public but not to presidential candidates? When surveyed 90 per cent of Americans agreed that mental health is as important as physical health. This is unsurprising given that, according to the National Alliance on Mental Illness, one in five adults experience mental illness. Of these people, 40 per cent have experienced difficulties obtaining mental health services due to the costly nature of the US healthcare system.
Despite public consensus that mental health is important, the presidential candidates have rarely discussed mental health. When it is mentioned, it is sometimes in a joking or insulting way. Bernie Sanders, for example, joked that the Republican primary debates highlighted the need to improve mental health services in America. Even more offensively, Republican candidate Donald Trump suggested that veterans who suffer from PTSD are weak.
When candidates do take mental health seriously, the discussion typically falls along partisan lines, with Republican candidates arguing for better mental health services as a response to gun violence while Democrats focus on the prison pipeline and substance abuse. That said, Hillary Clinton recently released a comprehensive mental health plan, which proposes a number of policy responses, including increased federal support for suicide prevention, audits on insurance companies, and more integrated care. While this signals a step forward, mental health still seems peripheral to her overall platform.
Given that conversations about mental health are often absent from presidential debates – or at the very least misguided when they do occur -what can we do to increase the profile of mental health concerns during this election cycle? Also, what can Labour Party members in Britain learn from the treatment of mental health policy in the US?
Individuals often lack the ability to influence media at a broad scale, and you might not be able to participate directly in the US electoral process. However, we can all work to change peoples' minds in our everyday life and gradually change the terms of public discussions about mental health. Stigma against people with mental illnesses is prevalent in Britain as well.
I think there are a few important lessons that Labour Party members can learn from how mental health has been treated in the US election. Following a few simple rules in your everyday life can help alter the terms of the discussions and make you a better activist.
Treasure the NHS

and

fight against Tory cuts to mental health funding.

The NHS can, and should be better, but it is vastly preferable to people going without vital treatment because of hardship. That said,

mental health makes up 28 per cent of the total disease burden

in Britain, but receives only a fraction of the NHS budget. Mental health services are woefully underfunded and overstretched and

have experienced eight per cent cuts

in real terms under the Tories. However, despite this, recent data obtained through a FOI request by Luciana Berger reveals that

57 per cent of clinical commissioning groups (CCGs) plan to illegally cut mental health services

this year. The NHS needs you now more than ever.

Educate yourself.

Make sure you are familiar with party platforms on mental health and what each candidate is saying about mental health in any election so that you can have informed conversations. For example, if you want to talk to your American friends about the election, acquaint yourself with Hillary's comprehensive mental health plan (and Trump's lack of one). Make sure you know about Tory cuts to mental health when talking to people in the UK. This will ensure that you are a more effective advocate.

Put mental health at the centre

 of your discussions about politics.

The only way that mental health will become more important to candidates is if people are thinking and talking about it. Mental health is just as important as physical health, so when you're talking about our broken health system, talk about the lack of parity between mental and physical health services. Use mental health policy as a metric for deciding between candidates. Bring it up in political debates. When you canvass, make mental health policy a selling point. Post about it on Facebook and Twitter. Retweet the

Labour Campaign for Mental Health

.  It's just as easy as posting that selfie or that picture of your lunch!

Don't use mental health slurs to refer to ideas or candidates you dislike.

Also, stop trying to #DiagnoseTrump. Using words like "crazy" or "insane" when referring to political opponents, or implying that your political opponents are in some sense deranged, is problematic. And nearly everyone is guilty of it. When we equate having a mental health problem or similar disability with being irrational, we subtly reinforce the idea that people with mental health conditions must irrational and therefore  incapable of participating in politics. This has sometimes led to

discrimination against people with mental health conditions at the ballot box

. Plus,

there are much better and more precise terms to use.
Mental health will only become a political priority in Britain and the US if we talk about it. This is not an easy task but it is one that will become easier if we battle stigma every day and make mental health a priority in political debate. World Mental Health Day, which fell this week, means it is the perfect time to start talking – so begin a conversation today.
Heather Swadley is a mental health activist and PhD student at the University of Pennsylvania who previously worked for a Labour MP.
More from LabourList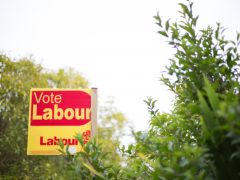 Comment
"It would be me being dishonest if I said we expected to lose," Harrow councillor David Perry tells…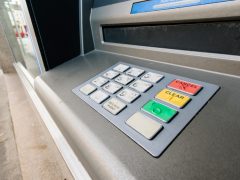 Comment
As bank branches across the country close and shops increasingly turn to contactless payments, the debate over access…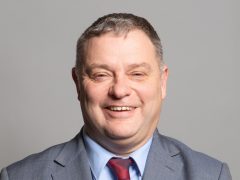 News
Mike Amesbury has quit Keir Starmer's frontbench team, telling the Labour leader that he would be resigning his…