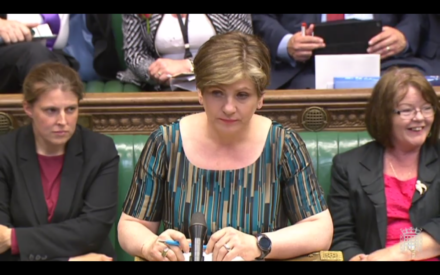 Emily Thornberry has left the door open to a second referendum on leaving the EU as she attacked Theresa May and Boris Johnson for their stance on negotiations with the other member states.
The shadow foreign secretary appeared to take a different view to Sir Keir Starmer when, amid repeated questioning over another poll, she said the process of withdrawal needs to be taken "step by step".
Thornberry was speaking days after Tony Blair said Brexit could be "stopped", if the British people decided the pain outweighed the gains, although the former prime minister stopped short of predicting such an outcome. Owen Smith has also demanded a second referendum on the final terms of Britain's departure.
Yesterday Thornberry declined to rule out a further public vote on Brexit. When pressed by Andrew Marr she told the BBC journalist: "I think that we need to take this in stages and at the moment we cannot even have a debate as to how it is we are going to leave the European Union because the government claim they are keeping their cards to their chest but we know they don't have any cards and they don't even know what game they are playing".
It comes weeks after Starmer, the shadow Brexit secretary, said Labour would not seek to block Britain's withdrawal from the EU, saying: "The Labour Party accepts that the Government has a mandate to leave the EU – that was the mandate given to it on June 23… They have no mandate for the terms upon which we leave."
On Saturday Tom Watson mocked the Lib Dems and Brexit deniers and insisted Labour would not "obstruct" the triggering of article 50.
"The Lib Dems are desperately, openly, shamelessly trying to recover some sort of electoral relevance by coming out as Brexit Deniers. They talk about using a vote in Parliament to stop the Government triggering article 50. They say they will do their best to block it, come what may," he told Labour First's annual meeting.
"I can see why it's attractive to Tim Farron, as the leader of a party on eight per cent, to want to be the party of the 48 per cent. That can never be an option for a party like Labour, that wants to represent everyone. We are not in denial about Brexit. We will not attempt to obstruct the triggering of article 50."
More from LabourList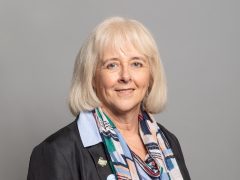 News
Ruth Jones has been promoted to Keir Starmer's frontbench and replaced Lloyd Russell-Moyle as shadow minister for natural…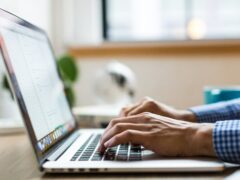 Comment
MPs have a team of people who support them in their work – usually no more than four…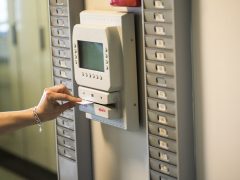 Comment
The idea of moving to a four-day working week is catching on during the coronavirus crisis, and the…