The philanthropic is always a hot topic at Christmas. From Oliver Twist and Ebenezer Scrooge on our television screens, to adverts accompanied, by carols pleading, for us to care for everyone from the vulnerable old to their injured pets, the season of giving encourages us to give a little back.
Today Crisis at Christmas opened its doors to rough sleepers, as it does every year. Worthy though it may be, charity is not enough to make this "the most wonderful time of the year" for the 120,000 children and their families due to wake-up homeless on Christmas Day.
Because such is the decimation caused by Tory policy that has seen everything from the beginning of the bedroom tax to the closure of drug rehabilitation services, that only by dipping into Government coffers for emergency loans now, will we alleviate the desperate problem of homelessness this winter.
As a Labour councillor and GP in one of the most deprived areas of Greater Manchester, I meet and treat both the homeless and those at risk of losing their home. From a health perspective alone, it is worth remembering that the life expectancy of someone living on the streets is just 47 years of age. Drug addiction, alcoholism, smoking and malnutrition are all common problems and 80 per cent of homeless people admit to having suffered a mental health issue.
These facts frequently enlist pity in most of the public – though that shamefully doesn't extend to EU migrants who have been exploited by bosses and can't find affordable housing. In Tory circles however, homelessness is still too-often viewed as being the result of personal failings. In a line perfectly suited for Scrooge who complained: "Are there no workhouses? Are there no prisons?" they claim that if there is a state and a supposed thriving economy, there is no excuse for homelessness.
If you think I am being less than charitable to the government, remember this: charity St Mungo's has reported that local authority funding for services for helping vulnerable people avoid homelessness was cut by 45 per cent between 2009-15.
Benefit sanctions and increased living costs have also left tens of thousands of people on the brink of homelessness. Young people coming to terms with the impact of the bedroom tax and no longer being able to claim housing benefit (if they are under 21) are being hit, hardest. In fact, most young people responding to a new survey, said they didn't even know who to turn to when made homeless, possibly through violent abuse or family breakdown.
It is morally repugnant that any human being should have to face the fear of homelessness. Since that fact has done nothing to alter Tory thinking on the subject, it is also worth adding that it makes no financial sense, either. In pursuit of the vote-garnering tax cut, the government has forgotten the cost of having a vulnerable group in our society, some of whom feel forced into crime some 12 per cent of young homeless people told a survey they would commit a crime so they could be taken into a police cell for the night. Well over a third of homeless people also told a separate study they had recently visited A&E – so much for cutting health spend, too.
In an example of co-operation between community, the NHS and our Labour council, the Oldham Street Angels scheme has progressed from a project enabling revellers to get home safely to an initiative actively engaging with homeless people. New premises are being sourced which could encompass medical support for rough sleepers. Now that the problem of homelessness is extending beyond cities, I want Oldham to become a flagship example for service provision in smaller communities, where currently the only rest bite from the street might be the mobile soup kitchen. But of course all the Labour councils trying to help the homeless are dependent on extra funding from central government to make this happen.       
Together with a number of charities and health professionals, I shall be penning my own message to government this Christmas. We shall be urging Theresa May to go beyond her pledge of more money this week and set up a commission to look at the root causes of homelessness. We want more than mere lip service to providing affordable housing. Ministers meanwhile need to give voluntary groups, local authorities and our NHS the wherewithal to support the homeless and seek sustainable policies to eradicate the problem for good. Because compassion should not only be in fashion at Christmas time.   
Dr Zahid Chauhan is a GP at the Medlock Medical Practice in Failsworth, Greater Manchester, and Labour councillor for Oldham council's Alexandra Ward.      
More from LabourList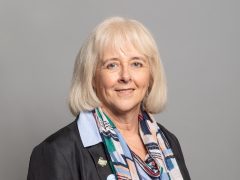 News
Ruth Jones has been promoted to Keir Starmer's frontbench and replaced Lloyd Russell-Moyle as shadow minister for natural…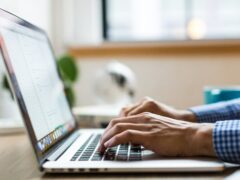 Comment
MPs have a team of people who support them in their work – usually no more than four…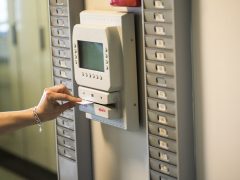 Comment
The idea of moving to a four-day working week is catching on during the coronavirus crisis, and the…