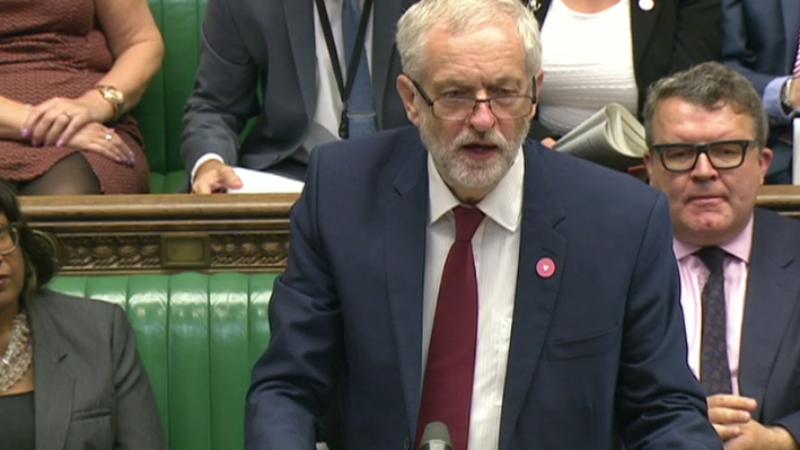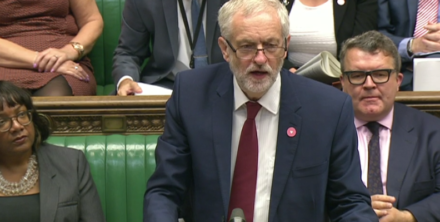 Jeremy Corbyn delivered a major speech today, on Brexit, which was described as a new year "relaunch". During a whistle-stop tour of the studios this morning, the Labour leader provided policy details on immigration and floated a few other ideas – including the controversial plan for a "maximum earnings limit".
Corbyn embraces Brexit
The Labour leader attempted to embrace the possibilities of leaving the European Union this afternoon, saying: "Tory governments have hidden behind EU state aid rules because they don't want to intervene. But EU rules can also be a barrier on the action that's needed to support our economy, decent jobs and living standards."
Discussing the downsides of the bloc gives rise to the idea that Corbyn could promote the idea of "Lexit" – a left-wing departure from the EU with criticisms of it deriving from socialist principles. The strategy of "owning the reality" of a particular political situation makes sense but to do so in this way might add fuel to the fire of rumour that Corbyn has always been a Eurosceptic – even though he confirmed today he had voted to Remain.
"Reasonably managed migration" – softening the UKIP blow or becoming one of the many shades of grey?
Corbyn said he is not "wedded" to the idea of free movement and that he supports "reasonably managed migration". This is quite a shift from his previous stances on immigration, when he has been critical of attempts to limit immigration, and appears to puts him at odds to some of his closest allies – such as Diane Abbott.
Many Labour MPs have been pushing for a fresh position on immigration, with Stephen Kinnock and Emma Reynolds issuing a call for two-tiered European migration this weekend, and Corbyn's shift in tone might well be music to their ears.
A bold socialist plan to cap the pay of the super-rich
This is certainly in tune with a populist "re-brand" – in that it has the potential to be popular, with many ordinary Britons angered by mounting wage inequality.
However, it fits into the common critique of populism: it may be a nice soundbite, but as a policy it is likely to be unworkable and comes with baggage. One of the key attacks on Ed Miliband's Labour was that it was anti-aspiration and – however unjustified – this is a brush that Labour and the left are often tarred with. Policies like this fit so neatly into this attack line – let's not make our enemies' job so easy.
Football is often used as an example of the challenge of trying to implement pay restraints – cap wages and the best players will go elsewhere. It is hard to see how Paul Pogba, Mesut Özil and Wayne Rooney would balance the appeal of phenomenal pay of China or elsewhere in Europe against the "prestige" of the Premier League. Whilst at the moment the very best players have not been tempted to go to Asia, this would not last in a world with curbs on pay.
The issue of wages is perhaps more one of taxation. If Britain re-introduces the 50p top rate of tax, and cracks down on tax evasion, then this would surely be a better approach.
Of course football is not the most important thing in Britain, but to have a policy which encourages world leaders in their fields to go elsewhere – whether in sport or banking – could lead to a brain drain from which Britain suffers.
Let Jeremy be Jeremy vs a re-packaging as a populist left winger?
One episode of The West Wing has a lot to answer for. Back in Britain, the Labour leader is going through a re-branding process for the new year, in an attempt to tackle Labour's poor poll rating and ride the wave of populist sentiment unleashed by the Brexit vote and Donald Trump's election across the Atlantic.
It will remain to see if this will be successful, and we've written about it in more detail here, but Corbyn certainly commanded the media's attention today on a scale that will surely please his advisors
Standing on the Southern Rail picket lines
Corbyn's statement of support for striking train staff on the failing franchise is nothing new but his willingness to stand on a picket line with them will prompt mixed feelings among Labour MPs.
Of course, Southern Rail's handling of the dispute – and their management of the line – has been botched but there is a case for Corbyn trying to focus attention on the Tory transport ministers who have failed to tackle the problems on the south-east route. Corbyn's stance supports the workers but could make it more difficult to win swing voters in marginals like Hove and Portslade.
More from LabourList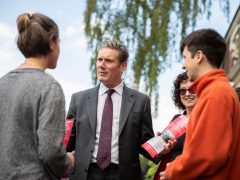 Comment
Over the past few months, at think-tank convenings, briefings with journalists and well-meaning panels on the future of…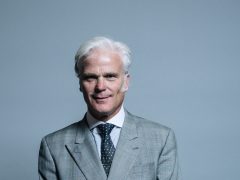 News
Labour has called on the Prime Minister to intervene and take urgent action against Conservative MP Desmond Swayne…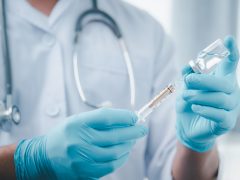 Daily email
After criticising Keir Starmer during Prime Minister's Questions by telling MPs that the Labour leader "won't even say this morning…