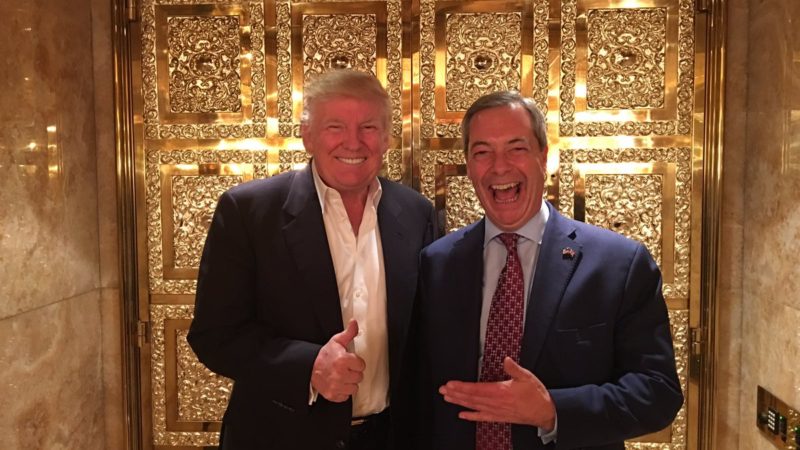 On a day like today, where we see a tangerine misogynist who mocks the disabled and disenfranchised enter the most powerful office in the world, we need more than ever to remember there are still reasons to be hopeful.
Labour's record membership
Politics is awful in many ways, but that our party can be the largest in Europe shows the potential of a social-democratic movement. Surpassing the half-million mark, something Tony Blair didn't quite managed with a peak of around 405,000 members, is something we need to celebrate.
However, membership does not immediately translate into winning elections. Just because the previous record was held when we were on the cusp of an historic landslide victory, there is no inherent reason why it would mean the same in the coming years.
We need to ensure that every member is equipped to campaign, and feels included across the movement, and this has to mean an end to name-calling. We are better able to hold the Tories' feet to the fire if we concentrate on them, and not on the differences in our broad church.
The metro mayoral elections 
With an excellent group of candidates selected up and down the country, it seems likely that in May we'll be celebrating even more mayoral success, after Sadiq Khan's landslide victory last year.
In Greater Manchester, Andy Burnham is odds on favourite to be the new metro mayor, and he is already putting across his vision for tackling the scourge of homelessness in the region. He has pledged to donate 15 per cent of his salary if elected, and to launch a taskforce to banish it from the region.
Liverpool city region candidate Steve Rotheram, again favoured to take the position, has also made clear that homelessness is a priority for him.
If Labour uses these new devolved positions, to maximise social justice it could become the bedrock for national electoral success. Devolution and giving power back to people locally is a principle we are wedded to at our core, and in this time of constitutional crisis, post-Brexit, to make gains on Labour principles is vitally important – and highly achievable.
UKIP's growing irrelevance? Only if we make it so
Could it be that the party slips into electoral irrelevance in the wake of the Brexit vote? Perhaps, but it won't without us making it happen.
Last year should show us that more than ever we need to be organised and not rest on our laurels.
With strong campaigns, we can win the ground war in crucial seats. We know that UKIP are planning an onslaught in Stoke-on-Trent after Tristram's resignation, hoping to capitalise on the city's strong support for Brexit. We cannot allow this – and anyone and everyone who is able to put in the hard yards in the campaign needs to do so.
UKIP don't have the members to have a strong ground campaign, but we need to make sure that we utilise ours to the max to quash any upsurge.
President Obama
Ok, so maybe I'm stretching the timeframe we're looking at here, but Barack Hussein Obama was also president of the United States today, so you'll just have to indulge me a moment.
We live in a time when an African-American man can hold the most powerful office in the world. Yes, a so-called 'white-lash' has seen his antithesis replace him, but Obama got there in the first place, and lasted eight historic years despite every threat and obstacle that was placed in his way. He overhauled healthcare and presided over an economic recovery which saved jobs, and is leaving the White House with record approval ratings.
It is incredibly hard to overstate how important Obama's legacy will be, despite his policy and political failures. He may not have secured the gun control legislation he so desperately wanted, but his mere presence was revolutionary.
That there are children growing up who will have seen him as the norm, and indeed seen a woman win the popular vote by three million votes, will have an immeasurable effect. Hillary Clinton may not be the 45th president, but her presence and legacy should also be celebrated.
More from LabourList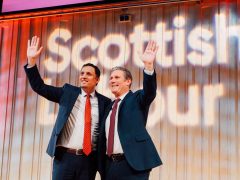 Daily email
Rutherglen: Will Labour win – and would it really signal Scottish revival? Starmer is hitting the campaign trail…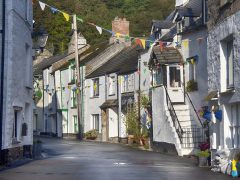 Comment
Labour has promised a 'Take Back Control Bill' in the first King's Speech. Aimed at England, it must…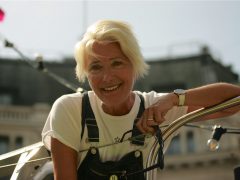 News
Almost 100 climate activists, experts and campaigners from around the world have written to Labour leader Keir Starmer,…