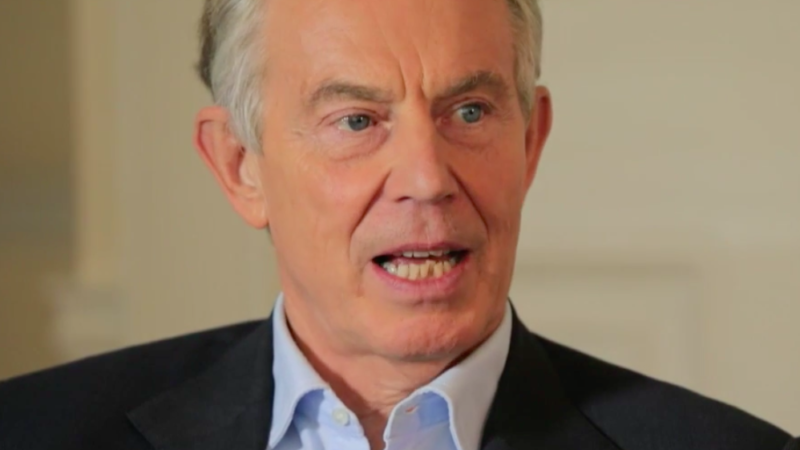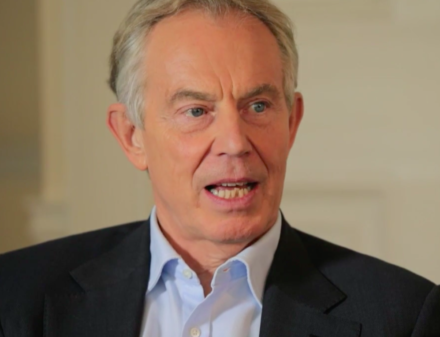 Tony Blair has announced his return to British politics, two decades after he led Labour to its greatest ever victory, in a bid to fight against Brexit.
The former prime minister ruled out coming back to the House of Commons but said he wanted to reconnect with voters even if it meant having a "bucket of wotsit" poured over him.
"This Brexit thing has given me a direct motivation to get more involved in the politics," he told The Mirror. "You need to get your hands dirty and I will."
Blair was speaking in the run-up to local elections on Thursday and then a snap general election on June 8 which, if Labour loses, could prompt a leadership contest and a debate on the party's direction.
He issued a warning over Theresa May's approach to leaving the EU, after previously describing her strategy as "unreasonable", and repeated his plea for voters to look at the outcome of negotiations before making a final decision.
"We don't know yet what the final deal on Brexit will be. We are advocating a very simple British common sense position, which is to say, 'let's see what the Tories come up with first'," he said.
"Because there is a bit of the Tory Party determined to deliver Brexit no matter what the cost," he warns.
"The single market put us in the Champions League of trading agreements. A free trade agreement is like League One. We are relegating ourselves," he says, repeating the metaphor used in a Sky News interview from last week.
"We live in a world defined by change. There are cultural stresses, people are worried about immigration, the way their communities have changed, economic stresses, people are worried about the quality of their job… whether they will have a job."
"I am going to be taking an active part in trying to shape the policy debate and that means getting out into the country and reconnecting."
"I know the moment I stick my head out the door I'll get a bucket of wotsit poured all over me, but I really do feel passionate about this. I don't want to be in the situation where we pass through this moment of history and I hadn't said anything because that would mean I didn't care about this country. I do."
He clarifies, "It is not frontline politics in the sense I am not standing for parliament."
"I am not sure I can turn something into a political movement but I think there is a body of ideas out there people would support."
Responding to the suggestion that his presence itself harms the arguments he is making,even if he is right, Blair defended his reputation and voters' views of him today.
"Some people say it harms it and other people will say the opposite, and by the way, it's more mixed than you might think."
Questioned on whether present Labour figures should be left to it on opposing the Tory Brexit, he is clear: "The fact I am doing this doesn't mean other people can't."
"The politicians are passionate enough, but I think one of the things we lack is an understanding of the way the modern world is changing."
"We have always won as a Labour Party when we have been on the frontier of the future. When people felt 'There's a new age upon us and these guys have the answer'."
"It's why Harold Wilson won in 1964, Attlee won in 45 and Labour won in the 20s… Unless you are providing answers for the future you are not going to win."
"This is not about defying the will of the people," he says, "it is saying the will of the people may change when they see the final deal."
He makes clear that he is still "deeply emotionally attached to the Labour party", but that whilst some might objected to various parts of his prime ministership – namely Iraq, he says in defence:
"Don't take that away from the achievements of that government – huge investment in the health service and schools, we reduced pensioner poverty and child poverty, we introduced the minimum wage. We did a lot."
He says that whilst running for government you can be popular, that necessarily ends when you govern.
"A lot of the attacks on me are because I am the representative of that type of centre left politics. People on the right are desperate never to have my politics come back to the Labour Party because they know it can end in a Tory defeat."
"And then unfortunately it has always been the way of the left that it tends to attack its own."
On the night in May 1997, he says: "I had been up the whole of the night before so I was very, very tired and I was also probably the only person near me who was completely sober."
"And then there was the moment we walked into Downing Street and you are aware in theory that nothing will ever be the same again but it never really affects you until you start to do it."
"You are suddenly aware of the awesome responsibility and that you really are in charge of the country and people are coming to you wanting decisions – some of which you expect and some of which you don't expect, and all of which are difficult."
"It was a bit terrifying, yeah. But back in '97 there was a great deal of optimism."
He is scathing of the Tory government's mismanagement of the NHS and public services, saying: "The health service in some parts of the country is teetering on the verge of collapse. These school cuts are going to be really serious, it's going to be really tough."
"This is why the Labour Party, leave aside the issue of the leadership, is the party that will best stand up for people. There is no doubt about that in my mind."
More from LabourList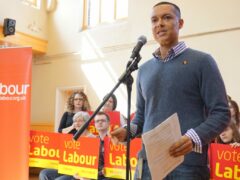 Comment
This year, flooding and wildfires have devastated huge portions of the globe. India has been hit by drought.…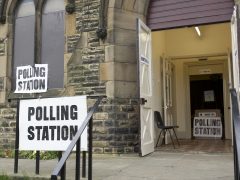 News
UK adults support bold policy ideas going to Labour conference, including a switch to proportional representation for Westminster…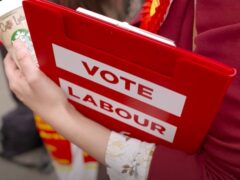 Comment
Labour is set to debate proportional representation (PR) at its annual conference after 153 Constituency Labour Parties (CLPs)…