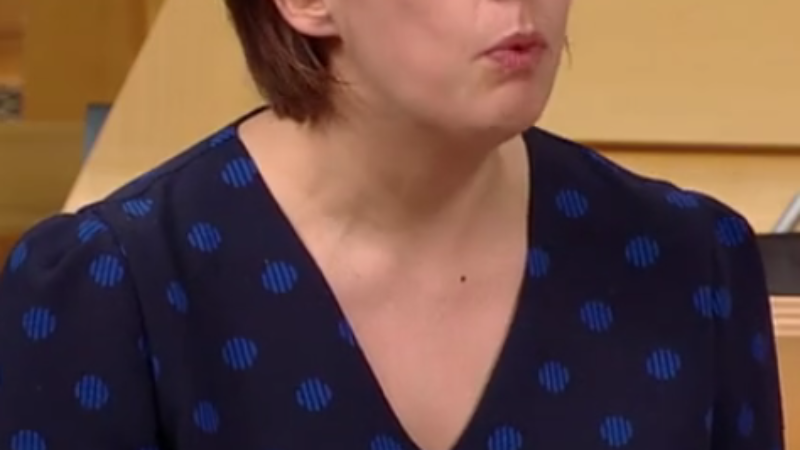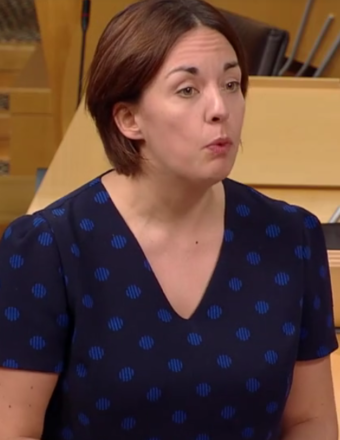 So just as we thought we could get through a summer without a leadership contest, Scottish Labour's Kezia Dugdale took the difficult decision that it was the right time for her to step aside for a fresh face to take the party forward.
She writes in her resignation letter that she leaves the party in a better state than she found it, and my goodness isn't she right.
But there's an awkward fact that we, as the party that supposedly values equal representation, have to confront about her decision to leave the top job. It leaves all of Labour's most senior elected roles filled by men.
Party leader – Jeremy Corbyn. Welsh Leader – Carwyn Jones. London Mayor – Sadiq Khan. Manchester Mayor – Andy Burnham. Liverpool Mayor – Steve Rotheram. Deputy leader – Tom Watson. General Secretary – Iain McNicol. Not a single woman in the list.
This as we've just come off the back of a report into women's representation at local government, which shows just how far we have yet to go. It isn't good enough for the Labour Party to say that we are better than everyone else. We are not good enough, and that is all that matters.
Kezia took on what was described by many as one of the hardest job in politics, at a time when a lot of men seemed quite happy to dodge it. She had to grind out every policy win, in every media appearance she had to be perfect, and none of it ever seemed quite good enough. The markers of success were so hard to think of – Scottish Labour was in the doldrums after 2015, and the constitutional reframing of Scotland's politics in the aftermath of the 2014 independence referendum threatened to extinguish the party forever north of the border.
Despite how hard her task was, many continued to throw blame for Labour's decline at her feet. She's only in her mid thirties, and yet the fact that Labour hadn't adopted the federalist model in the early 2000s was something she would get criticised for. The cycle became tediously repetitive.
Labour's gains in Scotland in the general election? Thank Jeremy Corbyn. Labour does badly in the 2016 Holyrood elections? Blame Kezia Dugdale and her bland leadership. Like many women, it seemed she could never win.
The image I've chosen on this article is no accident either – it's from the debate in Holyrood where Dugdale gave one of the most impassioned defences of progressive taxation that I have seen in recent times. She skewered the nationalists for their hypocrisy and preference for passing the buck on austerity rather doing what is right for the people they're elected to serve, and she hammered this point time and time again.
Under her leadership, higher taxes for the wealthy became a key talking point in Scottish politics. She showed the SNP for what they are when they voted against her amendment to the Scottish budget which would have lessened the impact of cuts – if the richest were to pay their fair share. The 2016 Holyrood campaign was framed around higher taxes for the richest, helping the poorest. This helped us to gain some additional second preferences and some vital list MSPs, not to mention that in playing the long game with this consistent push, Kezia proved that good old fashioned redistributive socialism was what Labour was offering, whilst the SNP only served up more austerity in their pursuit of further division.
Her reframing of the debate on education in Holyrood as a product of SNP austerity and mismanagement can again be seen in this light. The nationalists wanted to claim that all austerity came from the Tories, but she wasn't having that. She proved decisively that more could be done in Holyrood – all through grit and dogged slog.
These facts were a key part of the foundations of Labour's 2017 gains in Westminster seats. Whilst of course the national leadership and campaign was also integral to that, we cannot detach her work from these successes. There is also a noticeable contrast between the Labour gains in Scotland being attributed to Corbyn, whilst Ruth Davidson was given the plaudits for Scottish Conservative gains. Of course, there is a much clearer contrast between Corbyn's excellent performance in the campaign than Theresa May's woeful one- but I'm still not convinced this explains all of this.
The hard work of rebuilding the foundations of a once mighty force was what Kez was tasked with. And that's precisely what she did.  What we should do when trying to analyse the period of her leadership, is recognise both sets of results within their historic context – 2016 was bad, as was likely to happen when the party was being rebuilt, and the 2017 results very good – and an excellent platform to go further.
Carwyn Jones is right – Kezia brought Scottish Labour back from the brink. It was a grind, and she wasn't always perfect like we expect women to be. But she worked her socks off from the moment she was elected.
The thing that really sticks in my mind about the criticism of her leadership is that it was always so gendered – and the thankless, unglamorous role she took on was one that seemed so typical of women's work. This, alongside Labour's poor record on women in the top jobs, demonstrates that we in the Labour Party still have a long way to go before we can truly describe ourselves as a party for all people.
I don't know what more or what else she could have done to please her critics. And there's much in that familiar to every woman.
More from LabourList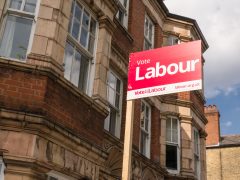 News
Submissions closed at 5pm today for those wanting to respond to the call for evidence put out by…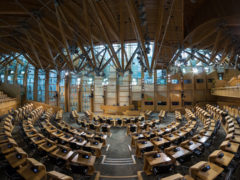 News
Scottish Labour has confirmed that it will be seeking support from other parties and tabling a motion of…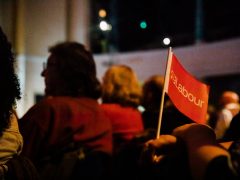 Comment
Sheffield Heeley Labour Party recently held the third of three sessions of an educational programme around antisemitism developed…