For homeless people, or anyone on the brink of homelessness, life is a daily struggle and after years of government cuts and changes, our social security system now causes additional insecurity. To many it may seem as if the system is setting them up to fail, rather than support, and with universal credit now rolling-out across the country, then things could be about to get a lot worse.
My constituency had been a universal credit full roll-out area and I have witnessed its effect first hand. UC has driven thousands of people into debt and despair, and left many families and working people on the brink of eviction or with insurmountable rent arrears. Unfortunately the government has so far seemed unwilling to face the reality of this policy.
Next month, the chancellor delivers his first ever Autumn Budget and, as co-chair of the APPG for ending homelessness, I'll be watching closely for announcements that could affect the roll-out of UC – which in theory should simplify our benefits system but has been beset by faults. The government should halt the roll-out whilst the inbuilt problems and delays are addressed and, at the very least, Philip Hammond should commit to investing in a number of simple, cost-effective measures that could help to mitigate the worst impacts.  
At the APPG, we are particularly worried about the impact on homeless people, domestic abuse survivors and people leaving care or prison. These people already struggle to find landlords willing to rent to them, and the danger is that without extra support, UC could make it even harder for them to find and keep a stable home.
Our chief concerns revolve around changes to the way benefits are paid. UC goes straight to the claimant on a monthly rather than weekly basis, while the application process requires people to be digitally literate. For homeless people and others who are struggling to make ends meet, this adds an extra degree of uncertainty and a greater risk of missing rent payments once they do have a place to live. This risks exacerbating landlords' lack of willingness to rent to them in the first place.
And we're not the only ones who are worried. A recent report by Crisis shows nine out of ten local authorities fear the UC roll-out could lead to rises in homelessness. My own council, Southwark, has reported huge arrears since the roll-out, with the total of rent arrears for around 4,000 claimants totally a staggering £5.3m and a quarter are already over the eviction threshold. The council is of course reluctant to evict tenants on this unreliable system – but private landlords are not so understanding.

Ministers need to make sure vulnerable people are protected. We need to find ways of reassuring landlords whilst also supporting homeless people to find and sustain a tenancy. The DWP "alternative payment agreements" are clearly failing and the government is reluctant to use them further. That's where "help to rent" projects might work better. Such projects support tenants to overcome the financial obstacles that so often trap people in homelessness, such as the need for a deposit and rent upfront. At the same time, they alleviate landlords' concerns by providing pre-tenancy training for tenants, ongoing residents' support and a suite of services for landlords.
Most importantly for UC, these projects also offer advice and assistance on benefits, helping people to navigate the complex system and manage their budgets, so reducing the risk for both tenants and landlords.
It's for this reason that I'm supporting Crisis and urging the chancellor to fund Help to Rent projects across England and to create and underwrite a national rent deposit scheme to help homeless people with the upfront cost of a deposit. On top of smoothing the transition to universal credit, they will help our already underfunded councils cope with the Homelessness Reduction Act, due to come into effect in April next year.
We must ensure that universal credit doesn't make things worse for people facing homelessness – or indeed, cause them to lose their home. Help to Rent projects can help to mitigate some of the worst impacts, offering benefits to tenants, landlords and the public purse, and I hope the chancellor will listen to our concerns as he prepares to deliver his Budget next month.
Neil Coyle is co-chair of the APPG for ending homelessness and MP for Bermondsey and Old Southwark.
More from LabourList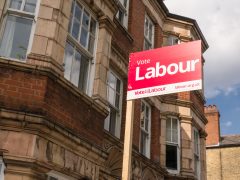 News
Submissions closed at 5pm today for those wanting to respond to the call for evidence put out by…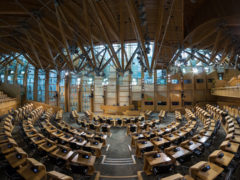 News
Scottish Labour has confirmed that it will be seeking support from other parties and tabling a motion of…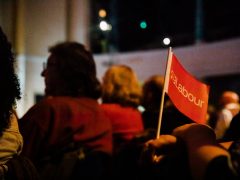 Comment
Sheffield Heeley Labour Party recently held the third of three sessions of an educational programme around antisemitism developed…