Since first being elected to Bristol City Council in 2016, I've seen an enormous amount of change. Bristol, like many other local authorities, has been battling with the effects of government austerity measures forcing our administration to take some difficult decisions. The cuts we've had to make have been necessary but not easy, and we've had to work closely with Bristolians to innovate and create a brighter future for our city.
As a city we have many wonderful assets. Our land and buildings are a huge source of our civic pride – the beating heart of community life. As a council, one way we can ensure a sustainable future for these assets is through community ownership.
Community asset transfer is the transfer of assets from the public sector to community organisations for 'less than best' consideration. It enables councils to consider the long-term social economic and environmental benefits of community ownership, rather than just considering current market value. Assets are protected for community benefit through a range of ownership models that secure their long-term community purpose.
When done well and properly supported, asset transfer can reduce public sector cost and secure a sustainable future for community spaces. It can also put power directly into the hands of the community hands. By strengthening localism, we enable neighbourhoods to do more for themselves and ensure that the community infrastructure is there to support greater participation and civic action.
Bristol City Council's grants programmes has been steadily shrinking, and the hard truth is we can't afford to fund the sector on the scale to which we have in the past. For organisations traditionally dependent on grants, that has presented real challenges. But those organisations that own assets have fared much better. They have a degree of financial security, along with a sustainable base for services and community activity. The voluntary and community sector is the backbone of our society and we must keep it strong.
It is not appropriate for all community groups to take on and manage assets – many don't yet have the capacity to make it work. But this is an effective way of nurturing resident-led ideas and creativity for the spaces we love.
Last week I spoke at a workshop with councillors on community ownership, convened by national community network Locality alongside charity Power to Change for the launch of their new guide on community asset transfer. Many of the questions from my fellow councillors were around culture shifts – how do we change the way we work in local authorities, and enable our communities to step up?
For me, it's been about having a strong, coherent vision and making sure our values are integral to our actions. We can't work the way we worked before – it is no longer an option. Our role as local leaders must be to facilitate and harness the power in our communities, work with with our residents and support our neighbourhoods.
Cllr Asher Craig is deputy mayor of Bristol.
More from LabourList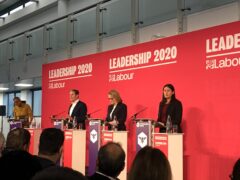 Comment
The field of Labour leadership candidates has been narrowed to three, after Emily Thornberry on Friday failed to…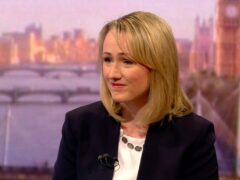 Video
The Andrew Marr Show Angela Rayner rejected Richard Burgon's idea of balloting members on military action, and declined to…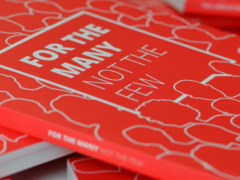 Comment
The 2019 general election was a rude wake up call for the Labour Party. Despite a progressive manifesto,…