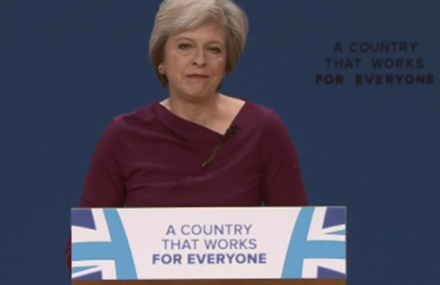 Paulette Wilson is a former cook in the House of Commons. She moved to the UK when she was 10. She has never left the country, so has never needed a British passport. Or so it was until last October, when she was sent to Yarl's Wood immigration removal centre and taken to Heathrow to be deported to Jamaica. Without the intervention of her MP and a local charity, she would have been separated from her daughter and granddaughter and taken to a country she has not been to in 50 years.
A man known to the press as Albert Thompson arrived from Jamaica as a teenager and has been working as a mechanic and paying taxes for three decades. When he tried to access NHS treatment for prostate cancer, he was told he could not prove that he was in the UK legally, and so would not be treated until he could pay the £54,000 charge.
These are just two examples of a growing crisis facing children of the so-called Windrush generation. These are people who were invited to the UK to rebuild after the second world war. Despite living and working in the UK for decades, paying taxes and establish families here, this group and their children being denied NHS care, housing, and in some cases threatened with deportation.
Both the immigration minister and the Home Secretary have called these cases "appalling". Shockingly, they seem confused about whether anyone has been wrongfully deported. The immigration minister in an interview said they had. At the dispatch box, Amber Rudd said she didn't know and asked anybody who had heard of them to come forward. This is their department – they should know who has been deported, where to and why.
After ignoring the problem as long as they could, we saw some scrambling from the Prime Minister and the Home Office to address this issue yesterday. It is deeply disappointing that it took extensive media coverage, 140 MPs signing a letter to the Prime Minister, and the threat of an Urgent Question in the House of Commons for the government to take any action.
After initially refusing their request, the Prime Minister has now agreed to meet with representatives from Caribbean countries to discuss this issue. These talks must result in a concrete change of policy.
The Home Office must issue guidance that no one who is in this position can be deported until their case is clarified, apologise to anyone who was wrongfully deported and consider compensation. While Theresa May was Home Secretary she removed protections for commonwealth citizens without debate. Labour is calling on the government to restore them.
The outrageous treatment of lawful residents we have seen over the last few weeks is not out of the blue. It is the result of "hostile environment" policies, which introduce immigration checks into all aspects of life. When the government introduced and expanded this policy, it was warned by Labour that outsourcing immigration controls to doctors, landlords and employers will not just target 'illegal immigrants', but anybody who cannot prove they have the right to be in the UK, and especially BME people.
The law concerning commonwealth citizens was changed in 2014, when Theresa May was Home Secretary. The Immigration Act removed protections that had been in place without parliamentary scrutiny or debate.
It would now be a simple matter for Theresa May to put down a statutory instrument to restore those protections. Without these protections, all protestations of good faith on the part of the government will ring hollow.
The Home Office is gearing up to register three million EU citizens when the UK leaves the EU. Their treatment of commonwealth citizens does not inspire confidence that they can do this effectively, or stick to their word.
As the Commonwealth heads of government meet this week, it is shameful that our government have treated commonwealth citizens in this way. Let the government's grave mistake with commonwealth citizens mark a change of direction on their approach to immigration enforcement.
Afzal Khan MP is shadow immigration minister and MP for Manchester Gorton.
More from LabourList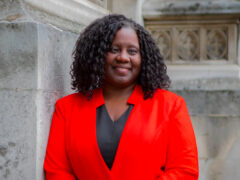 News
Marsha de Cordova has criticised the race and ethnic disparities report published last month as a "shoddy, point-scoring…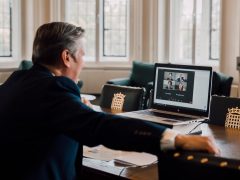 News
Keir Starmer has declared that the plan for a 'European super league' breakaway competition is a "money-grabbing endeavour"…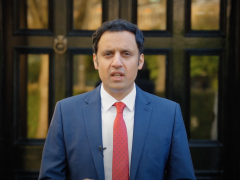 News
Scottish Labour has pledged to introduce a 'minimum income guarantee' as part of a broader plan to lift…