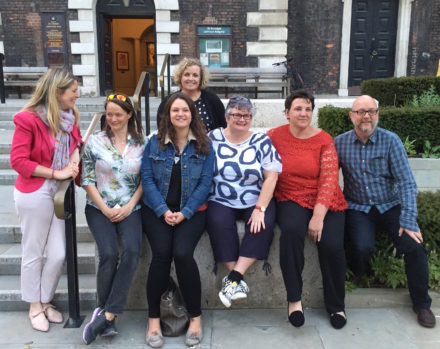 There's no sign of Carolyn Harris when I arrive at St Botolph's church next to Aldgate station, but I head uncertainly towards a group of people who look like they're ready to walk around East London for a couple of hours. I'm here because Carolyn, the MP for Swansea East and newly elected deputy leader of Welsh Labour, invited me to join her on an "alternative" Jack the Ripper tour. It is run by Beyond the Streets, a national charity that works with women involved in street prostitution to create routes out for them, and Door of Hope, its East London project.
Chrissy, a Door of Hope volunteer, kicks off with an explanation of what we're going to be hearing about and why. The tour was developed to raise awareness about the realities of prostitution in the borough of Tower Hamlets, unlike the standard Jack the Ripper tours, which sensationalise the serial killer and "make the murders of the women into entertainment", she says. 'Jack the Ripper' has become a joke term – there's even a barber shop nearby called 'Jack the Clipper' – so "we call him the unidentified murderer". And to celebrate the women, the alternative tour visits not where they were murdered, but where they lived.
This idiosyncratic walking tour doesn't just swap language and destination. Alongside the stories of the five women murdered, we hear from Rebecca about the contemporary issues faced by women in prostitution now and the work of Beyond the Streets. The charity supports 100 women who sell sex on the streets of Tower Hamlets today, and in November last year they partnered with the local council to provide a prostitution support programme.
Even using the term 'prostitution' rather than 'sex work' is radical, and it's a choice that divides feminists. Rebecca subtly acknowledges this: "We recognize that every women's experience of prostitution is different," she says. But the tour is shaped by the experiences of women they work with. "What we see here is the harmful impact of women's involvement in prostitution… they are selling sex as a means for survival." These aren't women engaged in webcam work or Belle de Jour-style empowerment – they are caught up in homelessness and substance misuse.
From the outset, their position is clear: "Beyond the Streets, along with Tower Hamlets Council, view prostitution as a form of violence against women." The charity advocates exit services and wants to see men criminalised for the purchase of sex. This legal approach is known as the "Nordic Model", and it's highly controversial. Both proponents and opponents don't want the women involved to be criminalised, but that's where agreement ends. You won't hear the tour guides refer to 'sex work', as they believe prostitution is exploitation, not work.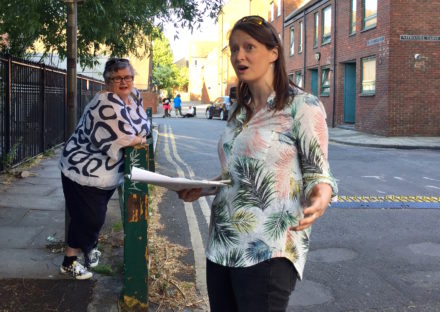 Throughout, I'm looking to see the reactions of Carolyn Harris, who arrived a few minutes into the introduction accompanied by Gower MP Tonia Antoniazzi. Carolyn is a shadow women and equalities minister ("we're really keen to do what we can"), while Tonia sits on the women and equalities select committee. As the tour begins, Carolyn tells us about what she's seen in her own constituency in Wales. "They're charging between 5 and 8 quid," she tells us of the women involved in Swansea, where they are mostly in brothels rather than on the streets. "Every one of them has said to me, without exception, 'I wish I was dead'," the MP reports.
A representative of Tower Hamlets council is on the tour. I ask, how is the local authority funding this programme amid swingeing budget cuts? MOPAC, comes the reply. That's the Mayor's Office for Policing and Crime. Council can submit bids to access that funding, and Tower Hamlets chose this service because survival sex in the local area is so intertwined with drugs and other criminal activity.
We're taken around the corner to Thrawl Street, as Mary Ann Nichols, Elisabeth Stride and Catherine Eddowes, three of the unidentified murderer's victims, all lived nearby in overcrowded common lodging-houses. After learning how Mary Ann became alcohol dependent and got caught up in prostitution, we're told that the local Beyond the Streets outreach team has not yet met a woman involved in street-based prostitution without a substance abuse problem. "We don't feel like enough has changed."
Toynbee Hall next. Established four years before the murders, this is where Samuel and Henrietta Barnett wanted the future leaders of the country to live and work – at the heart of poverty in the East End. The charity is still active in its struggle against poverty today, and still just as appropriately located, with Tower Hamlets ranked the 10th most deprived local authority in the UK in 2o15. Here our tour guide Chrissy pauses to celebrate the work of Edith Ramsay, "the Florence Nightingale of the brothels", and Josephine Butler, who set up women's hostels and led efforts to repeal the Contagious Diseases Act that punished women for being infected by men.
Butler, the first to name patriarchy as the problem, wanted to shift the focus from exploited women onto sex buyers – an endeavor that "bizarrely remains radical today", says Chrissy. The reformer was the target of violent hatred: a group of men once tried to set fire to a hotel she was staying in. "We think Josephine would be really disappointed with how little progress we've made since she died," Rebecca notes. Women in prostitution are still criminalised and stigmatised, yet it remains rare for men to face prosecution for buying sex or kerb-crawling.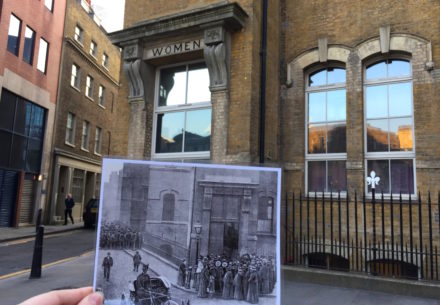 As the tour teaches us about the lives of Elisabeth Stride, Catherine Eddowes, Mary Jane Kelly and Annie Chapman – marred by poverty, abusive relationships, alcohol addiction – we discuss how much progress has been made since the Victorian era. Although women have greater access to the job market and the welfare state has developed, the charity reports that the number of women they're working with is increasing every year. Why? Long-term abuse and trauma, or unexpected costs crop up, or they simply fall through gaps in the system.
Speaking to Carolyn, there's a deep understanding of every issue being interlinked. Although she welcomes the rise of apprenticeships and social enterprises, there is not enough flexibility in the world of work for those with complex needs. The MP, who has just won both her campaign to end child funeral fees and the fight to reduce fixed-odds betting stakes to £2, is bursting with ideas. She tells me about her latest project, embarked upon only that afternoon: pushing for a workplace menopause policy. Carolyn wants employers to take into account the difficulties faced by women undergoing the menopause: uniforms should be cotton, not nylon; fans could be readily available; the work environment must become more flexible.
Has she spoken to anyone else in the Labour Party about her interest in legislation relating to prostitution? I ask this because there is disagreement within the party – both membership and PLP – over whether to adopt the Nordic Model. Jeremy Corbyn and John McDonnell are known to oppose it, instead backing full decriminalisation. Although aware of the leadership's stance, Carolyn says she is "quite favouring the Nordic Model at the moment". She adds: "That's the debate I'm trying to open within the party."
The shadow minister plans to table questions about prostitution and thinks it's time for a Westminster Hall debate. "The women we're talking about now, they're not doing it because they want to do it," the MP observes. She is closely reviewing the options and speaking to other Labour MPs, including Gavin Shuker and Jess Phillips.
Before the tour even comes to an end, Carolyn gets to work. In fact, she's been asking probing questions throughout the two hours. Her mind is racing – "What can we do to help?" – and she encourages the charity to make suggestions for parliamentary questions. Carolyn intends to organise training days with Beyond the Streets in Swansea and wants to bring together the Chief Inspector, social housing associations, local residents. As a former teacher, Tonia is particularly interested in the education aspect, raising awareness. There's no doubt these two Welsh Labour MPs are going to absorb the tour's lessons and take action.
Click here to book a ticket for A Hidden History of Women in the East End: The Alternative Jack the Ripper Tour by Beyond the Streets.
More from LabourList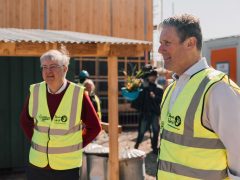 News
Mark Drakeford, the Labour leader in Wales and First Minister of Wales, has called for internal party reforms…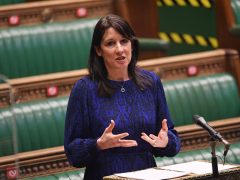 Comment
Rachel Reeves put some more flesh on the bones of Labour's economic policies today. While we await Boris…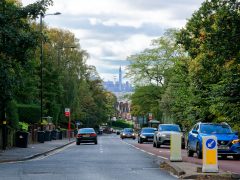 News
Labour has set out its selection timetable for choosing a new parliamentary candidate in Birmingham Erdington ahead of…