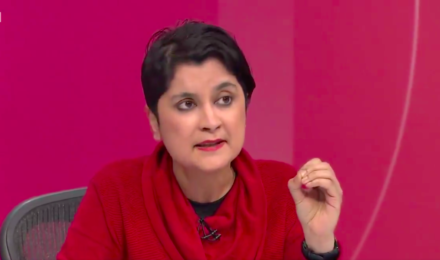 Today Labour's Shami Chakrabarti has called for a "full blown" judge-led investigation into British involvement in extraordinary rendition and torture.
Human rights organisations including Liberty and Amnesty have also called on the government to set up a public inquiry.
Labour's demand follows reports that the Tory government has ordered a "light-touch" review into the way detainees are treated, and that Theresa May has attempted to avoid a full inquiry.
A briefing note revealing that the Prime Minister favoured a "light-touch" review was prepared for Boris Johnson but mistakenly sent to the Labour Party. The note said the government did not intend to hold a public consultation as it was deemed "unnecessary".
This morning, the Intelligence and Security Committee (ISC) published two reports on detainee mistreatment and rendition, both of which also suggest Theresa May's government is trying to avoid a full inquiry into the detention and rendition practices of security services.
One of the two ISC reports details the treatment of detainees from 2001-2010, and the other focusing on the current issues surrounding the policy of Consolidated Guidance, the guidelines and standards to which the UK must adhere to in their actions relating to detention and rendition.
Both the leak and the ISC reports suggest the Prime Minister is attempting to hide the extent to which consolidated guidance could be reformed.
Shadow Attorney General Shami Chakrabarti said: "This leak suggests pressure on the ISC from both No10 and the Trump White House. When close allies lead each other away from human rights standards and add insult to injury by demanding long-term cover-ups, only a full blown judicial investigation will protect the robustness and reputation of our vital security agencies.
"Such an inquiry should investigate the historic allegations of torture and rendition, review the operation of the secret courts set up under the Justice and Security Act 2013, and make recommendations for the future, including necessary changes to the Consolidated Guidance. If we refuse to learn from our past mistakes, we will remain doomed to repeat them."
The ISC says it would need to "hear from the officers who were involved at the time" in order to explore consolidated guidance and detainee mistreatment in greater detail. The parliamentary committee chaired by Tory MP Dominic Grieve added: "The government has denied us access to these individuals. The committee has therefore concluded – reluctantly – that it must draw a line under the inquiry."
More from LabourList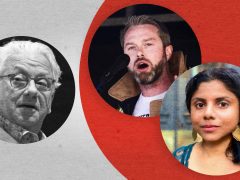 News
Labour left organisation Momentum has replaced co-founder and former chair Jon Lansman with a firefighter and a climate…
Comment
In the week when we celebrate the 75th anniversary of Clem Attlee leading Labour to victory on July…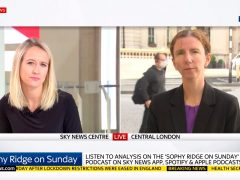 News
Ridge on Sunday Anneliese Dodds discussed the upcoming summer statement from the Chancellor and called on the government…