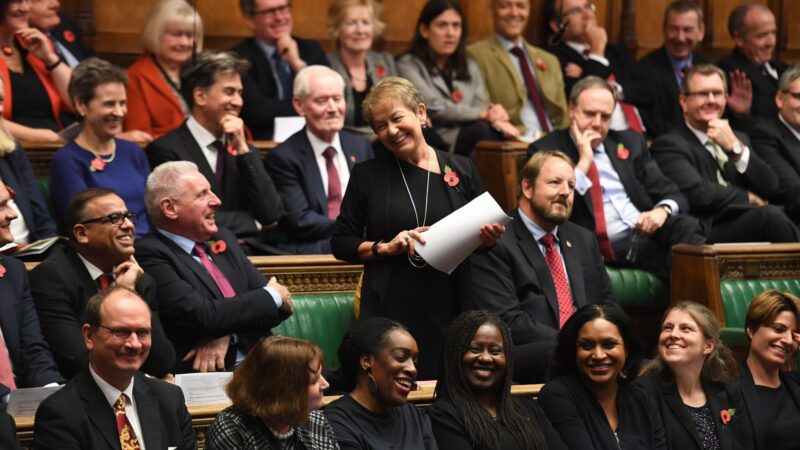 Below is a rolling list of Labour MPs who have announced that they will not be seeking reselection as a Labour candidate ahead of the next general election.
Alex Cunningham, MP for Stockton North. Tweeted on November 25th, 2021. Cunningham, currently the shadow minister for courts and sentencing, was first elected in 2010. He served on the Labour frontbench under Jeremy Corbyn in various roles. His majority was cut from 8,715 to 1,027 in 2019.
Margaret Hodge, MP for Barking. Tweeted on December 3rd, 2021. "After nearly three decades, I have made the tough decision not to stand again at the next election," she said. Hodge was chair of the public accounts committee for five years, 2010 to 2015, and served in various government ministerial roles during the New Labour years. She has been an MP since 1994.
Barry Sheerman, MP for Huddersfield. Tweeted on December 4th, 2021. "After 40 years as Huddersfield's Member of Parliament, I have taken the decision that I will not be standing at the next general election," he said. Sheerman is currently the third longest-serving MP and Labour's longest continuously serving MP. He was a shadow minister under Neil Kinnock and John Smith but has been a backbencher since 1994.
Harriet Harman, MP for Camberwell and Peckham. Tweeted on December 7th, 2021. "I will leave the House of Commons with my feminism, my belief in Labour and my enthusiasm for politics unchanged," she wrote in her letter to local members. She has been an MP since 1982 and held many different ministerial and shadow ministerial posts. Harman was Labour's deputy leader from 2007 to 2015 and temporarily leader of the party in 2015.
Alan Whitehead, MP for Southampton Test. Told members on January 14th, 2022 that by the time of the next election he "could not give a further five-year commitment to the role of MP at that point, much though I might want to continue in principle". He has been the MP since 1997 and currently serves as shadow energy minister, a role he has undertaken since 2016.
Ben Bradshaw, MP for Exeter. He announced the decision on February 3rd, 2022. "There is never a perfect time to step down in politics and the exact timing is determined by the electoral cycle. But I will be 62 this year. If I fought the next election and won, I could be pushing 70 by the end of the next parliament," he said. He has been the MP since 1997 and served in various ministerial roles under Tony Blair and Gordon Brown.
Kate Green, MP for Stretford and Urmston. She told her local party on February 9th, 2022. The next general election "will be the right time for me to move on to new experiences and opportunities", she said on her website. First elected in 2010, Green was chair of the standards committee before she was given a child poverty brief by Keir Starmer in April 2020, then became Shadow Education Secretary. She has been a backbencher since the November 2021 reshuffle. Green formally resigned as MP in November 2022 to take up the role of deputy mayor of Greater Manchester. A by-election in Stretford and Urmston will take place on December 15th.
Wayne David, MP for Caerphilly. He told his local party on February 11th, 2022. "The reason is quite simple – I will be 65 in a few months' time and if I were re-elected at the next election, I could still be an MP at the age of 70. While some may disagree, I think at that age I would not be able to represent my constituents as effectively as I would like. It is time to make way for a younger person," he said on his website. David, who is making the decision "with some sadness", is currently shadow minister for the Middle East and North Africa and has been an MP since 2001.
Paul Blomfield, MP for Sheffield Central. He told his local party on February 21st, 2022. "It's been a difficult decision, but I'll be 70 next year and for me the next election feels the right time to step down," he said in a statement. Blomfield, first elected in 2010, was a shadow Brexit minister until 2021.
Rosie Winterton, MP for Doncaster Central. She announced the decision on February 27th, 2022. "Having been brought up in Doncaster and lived here for many years, I have treasured the support I have been given by local people," she said, praising her local party for "their support and kindness". The House of Commons Deputy Speaker has been an MP since 1997 and held government posts under Tony Blair and Gordon Brown.
Margaret Beckett, MP for Derby South. She told her local party on March 26th, 2022. "Serving the residents of Derby South has been an honour. I will continue to serve local people until the next general election," she said. Beckett was the first female Foreign Secretary and holds the record for the female MP with the longest service overall. She was the first woman to lead the Labour Party when she temporarily stepped up before Tony Blair was elected.
Jon Cruddas, MP for Dagenham and Rainham, told local newspapers that he will be standing down at the next election. The Labour MP, who has held the seat for 21 years, said: "There is never a good time to go but, with the Tories in crisis both locally and nationally, I feel it is time to let someone new take on the challenge." He highlighted that his seat has been seen as a marginal constituency in the past four elections but said the local party and trade union movement were in a "strong place to take the seat forward as the area grows". Cruddas ran to be deputy leader of the party in 2007, losing out to Harriet Harman, and served in the shadow cabinet under Ed Miliband.
Colleen Fletcher, MP for Coventry North East. She announced on September 5th 2022 that she is standing down, telling local journalists: "I feel now is the time for me to make the decision to move on and pursue some new challenges." Fletcher, who has held the seat since 2015, currently serves as a party whip.
This list will be updated as more MPs reveal their intentions. If we've missed one, please tell us via email…
More from LabourList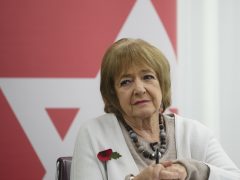 Comment
Holocaust Memorial Day has been a National Day of Commemoration for 22 years. We use the occasion to…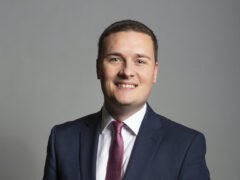 Comment
13 years of Conservative mismanagement have left the NHS without the doctors and nurses it needs, and patients…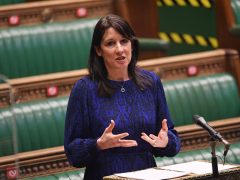 News
Rachel Reeves has argued that the Tories "have no plan for now, and no plan for the future"…