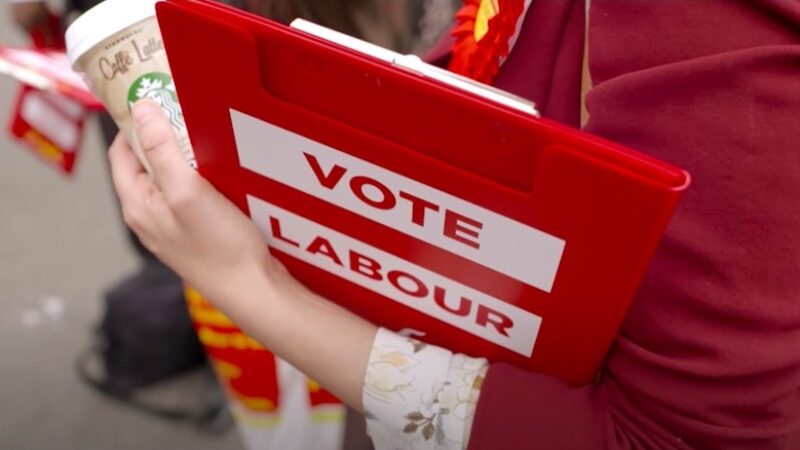 A total of 77 Constituency Labour Parties (CLPs) have now completed selection processes to choose their candidates for the next election. 77 CLPs may have selected candidates, but there are only 73 prospective parliamentary candidates (PPCs), as three candidates have since stood down, and one candidate is a sitting MP who went through a full selection process after being 'triggered' by local members – making a total of 74 candidates. Our total includes the three recent by-election candidates, two of whom have now been elected to parliament, in order to give the fullest possible picture of how the party's selections are progressing.
It has been a dramatic few months for selections. Here are six key takeaways…
1. Left out in the cold (again)
Faiza Shaheen in Chingford and Woodford Green was the only overtly left-wing candidate to be picked in the first stage of selections, and the left has seen even less success this time round. The decision to exclude councillor Maurice Mcleod in Camberwell and Peckham and former MP Emma Dent Coad in Kensington at the longlisting stage was strongly criticised by MPs on the left of the party, and both Mcleod and Dent Coad alleged that they were "blocked" for factional reasons.
The full reasoning behind their exclusions has not been made public. LabourList understands the reason cited for excluding Dent Coad was concern over her past social media activity. The former MP – who represented Kensington in parliament from 2017 to 2019 –  apologised in November 2017 about a blog post she had written in which she described Conservative London assembly member Shaun Bailey as a "token ghetto boy". Dent Coad claimed at the time that she had been quoting a constituent. Mcleod described the reasons behind his own exclusion as "frivolous", claiming that they included "once liking a tweet by Caroline Lucas".
In the world of reselections, left-wing candidates are one for two. Ilford South MP Sam Tarry was deselected in October after members voted for Redbridge Council leader Jas Athwal to be the party's candidate. But Socialist Campaign Group (SCG) colleague Ian Byrne won his reselection battle in Liverpool West Derby the following month. Momentum argued that the result "struck a blow for the left against an out-of-control Starmer machine willing to break Labour's own rules, disregard trade unions and attack its own MPs in the service of their right-wing purge".
2. Be careful what you tweet – especially if you're a left-winger
Dent Coad and Mcleod were not the only candidates to criticise the party's decision not to longlist them. Lauren Townsend – whose campaign in Milton Keynes North had received the backing of several trade unions – described the news that she had not been longlisted as "devastating". The local councillor claimed that the party's reasoning for the decision included her having liked a tweet from Nicola Sturgeon. Townsend made a point of saying in her statement that she was aware that people in other seats had "rightly been blocked" for racist or antisemitic social media posts, adding: "I therefore want to place firmly on record that the accusations against me do not involve any such material."
Paul Daly declared that there had been a "stich-up" in the Sedgefield selection process when he was left off the longlist, and 13 members of the local party executive resigned following the announcement. Daly, who had been chair of the CLP, said in a statement: "My "political judgement", which I can only assume translates as democratic socialist, in relation to my work with [the Socialist Think Tank] and my own social media describing criticism I heard about [Keir] Starmer, kept me off the longlist."
The argument that there has been a "factional" element to exclusions is given weight by some of the candidates who have progressed in other seats. In Telford, for example, Cal Parish made the shortlist despite having admitted that he did not vote Labour in 2019 and having tweeted that it would be a "day to celebrate" when all the MPs in the SCG were out of the party. (It is worth noting, however, that the eventual victor in Telford, local council leader Shaun Davies, was far and away the favourite and that Parrish's inclusion on the shortlist was likely an example of the 'heir and the spare' strategy that Labour is reportedly using in this selection round.)
3. Candidates making headlines for all the wrong reasons
The high-profile and controversial reselection battles in Ilford South and Liverpool West Derby unsurprisingly attracted national attention. But a number of other selection contests have also come under scrutiny in recent months, in two instances leading to candidates being forced to stand down.
Dominic Beck, who was picked as the candidate for Rother Valley in early December, stood down this week over concerns related to his position on Rotherham council during the Rotherham child abuse scandal. Beck was part of the council cabinet that resigned in 2015 following the release of the Casey report into child sexual exploitation. The report concluded that the council was not fit for purpose and was more concerned about protecting its reputation than vulnerable citizens. Beck was not named in the report, and it is understood that Labour's ruling national executive committee (NEC) took action at the time against officials implicated.
Elsewhere, Jerry Hague was forced to stand down within weeks of being selected as the candidate for Bolsover after it emerged that he had received a fine over his law firm's handling of sick miners' compensation claims. Hague was one of four solicitors at the firm who in 2010 admitted to breaking conduct rules by failing to give clients adequate advice on the "merits" of an National Union of Mineworkers (NUM) funding agreement, which saw claimants agree to pay the union a "fixed sum of money" out of their final settlement.
Darren Rodwell's selection in Barking also made headlines after a video emerged from a Black History Month event in which the council leader told attendees he had the "worst tan possible for a Black man". Rodwell was cleared of wrongdoing by Labour's national executive committee (NEC) following a complaint and apologised on Twitter, describing the comments as "extremely stupid and embarrassing".
4. Without all-women shortlists, maintaining gender balance is a challenge
In a previous selection analysis piece in August, I concluded that there had been a notable but not yet drastic fall in the number of women being selected. Of the 43 selections that have taken place since then, just 15 have been won by women, compared to 28 men. Of course, three candidates have now stood down, all of whom are men, so the current split is 31 women and 43 men, meaning women make up almost 42% of selected candidates.
That is still a marked decrease on the current proportion of female MPs in the parliamentary Labour Party at 51%. Labour has been unable to use all-women shortlists in this selection round because women make up a majority of the PLP, and the results of these latest selections are evidence of the role shortlists play in addressing the underrepresentation of women in parliament. Obviously, many constituencies are yet to pick their next candidates, and the imbalance may still be rectified. But if the current gender split is maintained across the remaining contests, there would likely be a significant dip in the number of female Labour MPs entering parliament at the next election.
4. A small uptick in BAME candidates selected – but still a cause for concern
The number of Black, Asian and minority ethnic candidates being selected was identified as a cause for concern back in August, with just three of the 34 selections having been won by candidates from BAME backgrounds – less than 9%. Eight more BAME candidates have been selected in subsequent contests, taking the total to 11 out of 74 candidates, almost 15%. But this still remains far below the proportion of the 2019 intake who came from BAME backgrounds (20%). And the lack of Black men selected in winnable seats in recent years has yet to be addressed in this round of selections, despite being repeatedly highlighted.
6. The 2019 losers have unfinished business
Seven former MPs have now been selected, almost all of whom were unseated at the last election. Most are standing again in their former seats: James Frith in Bury North, Gareth Snell in Stoke-on-Trent Central, Jo Platt in Leigh, John Grogan in Keighley and Nic Dakin in Scunthorpe. Two have been selected in new seats: former MP for Lewisham East Heidi Alexander will contest South Swindon, while former MP for Wolverhampton North East Emma Reynolds will stand in Wycombe.
Reynolds' decision to stand in Wycombe is particularly interesting, and the stacked field in this selection contest gives an indication of the growing confidence that Labour could take the true-blue seat at the next election. Reynolds was one of two ex-MPs in the running, with former government minister Parmjit Dhanda also throwing his hat in the ring.
Our rolling list of Labour parliamentary candidates can be found here.
More from LabourList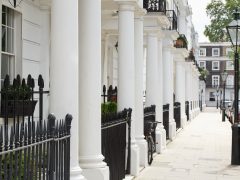 Comment
If you fancy a look at how the other half live, just take a stroll down Phillimore Gardens,…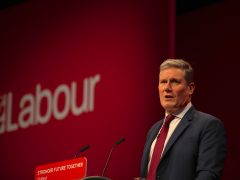 Comment
In 1997, Tony Blair swept to victory on a wave of optimism, declaring: "A new dawn has broken,…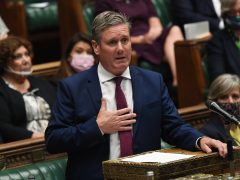 News
Keir Starmer's personal net approval ratings in the 'Red Wall' have fallen to its lowest level since September,…