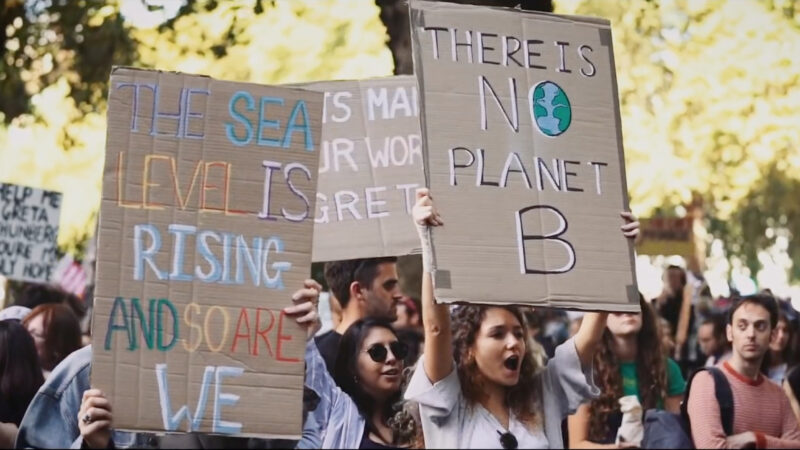 A few weeks ago, as local election results poured in, Keir Starmer claimed that "we are on course for a Labour majority at the next general election". But despite a disastrous night for the Tories, the results were not an unequivocal success for Labour. Whilst parties like the Greens and the Liberal Democrats saw their vote share increase on last year's local elections, the same cannot be said of Labour. 
The 21st century is characterised by multiple crises. A cost-of-living crisis that is making it impossible for so many of our friends, families and communities to live decent lives. A crisis of democracy, leading to rising authoritarianism and the suppression of human rights across the world. And the climate crisis which is setting us on a deadly course in the coming decades. The public and young people are hungry for real solutions to these crises, but so far, our demands have been ignored by 13 years of Conservative governments. 
Faced with multiple crises, Labour's policy offer is too timid
In this vacuum of solutions, the largest opposition party should be able to achieve significant electoral gains by making bold retail offers to deal with the cost of living, reduce inequality and tackle climate chaos. But instead of putting popular policies that the party had already committed to at the forefront of this election campaign, it seems that the received wisdom at Labour HQ in recent months is to say as little as possible.
Even the leak of the national policy forum list of proposed manifesto commitments mostly steers clear of any new announcements, new funding or specifics on how policy goals will be achieved. The recent announcements on Labour's plan for the NHS stopped short of committing to a number to tackle the crippling underfunding that would be necessary to rebuild the service and increase the UK's health spend to match countries like France and Germany, where they spend £35bn+ more per year, let alone provide the necessary pay deals to keep staff in the NHS and give the emergency funding and support needed to allow it to scale up to clear backlogs. We are still awaiting an announcement on how the party plans to tackle the social care crisis, and even in a week when water companies are threatening to put more pressure on consumers to clear up their mess, Labour are still shy to commit to public ownership of the water system.
This is particularly confusing as, last year, and partly in response to campaigning by Green New Deal Rising and many others, we saw a shift in tone at the Labour Party conference. A suite of bold green new deal policies were announced, funded by the £28bn that Labour had already committed to invest in the transition to a zero-carbon economy. From GB Energy, a publicly-owned energy company, to committing to 100% green energy by 2030 and a national wealth fund for green investment, these announcements signalled an important win for our movement as well as a moment when Labour started to articulate more clearly what exactly they would do if they came into power at the next election. This boldness combined with a Tory implosion saw them surge in the polls.   
Starmer has said he wants an end to "sticking-plaster policies". But since then, announcements of new interventions that could change this country for the better have been few and far between. Members of the shadow cabinet have defended their lack of vision by citing the pandemic, the war in Ukraine and the Liz Truss premiership. But young people are not naive. 'The circumstances have changed,' members of the shadow cabinet keep telling us. That is true, the circumstances have changed. The cost-of-living crisis is now even worse. The climate crisis is now even worse. People are crying out for real change. That makes bold policy ideas more necessary, not less. The Inflation Reduction Act in the US points to the kind of broad-based intervention we should be seeing at this moment.
If Labour wants the support of young voters, it must listen to us
If the Labour Party wants the support of my generation and Gen Z, then they need to start listening to us. It is time we brought key utilities into public ownership, introduced progressive wealth taxes and invested in a wide-reaching national nature service. We need to make polluters pay for the damage they have done with a permanent windfall tax that is redistributed to countries most impacted by climate change. And our communities desperately need a proper green jobs guarantee so that everybody who wants one can access the low-carbon economy alongside a living income to support those who need it. These policies would give everyone a higher standard of living, protect the planet and create thousands of well-paid jobs. We know that when the public are presented with policies that tackle climate change and inequality, they prove to be popular, with more than 65% of us wanting public ownership of energy, buses, water, trains and the Royal Mail and three-quarters of Brits supporting wealth taxes on millionaires.
We desperately need political leadership that can tackle the scale of the crises we face with boldness and hope. We are told that Starmer is determined to set out his vision for the country in the months ahead. It needs to be bold. If the Labour Party can present real solutions to the problems we face, millennials and Gen Z will be ready to get to work.
Younger voters are a growing electoral force
The next general election will be the first at which millennials are likely to outnumber boomers as a share of the population with millennials already outnumbering them in the global workforce. Younger generations are also some of the most active campaigners and passionate supporters of progressive movements. When even former Biden advisers are making the point that younger millennials and Gen Z "cancelled out" votes from boomers that might have shifted congressional races against the Democrats, you start to wonder whether the Labour leadership might at some point get the message – that if you give us something to get excited about, our votes and our activism could swing the next election.  
So in order to take our future into our own hands, one of our major campaigns of the next year will be to push Labour to be bold. Next week, we are hosting a rally to call on the Labour leadership to do what trade unions and the Labour Party conference has already done and commit to our demands for a full scale, completely transformative green new deal. We are ready to support them if they do. If they don't, we will be forced to escalate our campaign. We will not be waiting until the next general election to make sure the voices of our generations are heard.
More from LabourList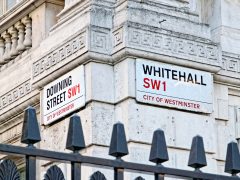 Comment
New governments need to make a splash, to make changes, to make their mark. The first 100 days…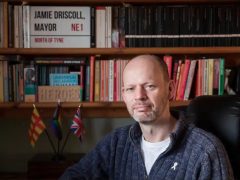 News
The Labour mayor for the North of Tyne region Jamie Driscoll has been blocked by the party from…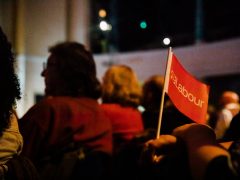 News
Labour Party membership has fallen by almost 170,000 since 2018 and by approximately 19,000 since last summer, despite…