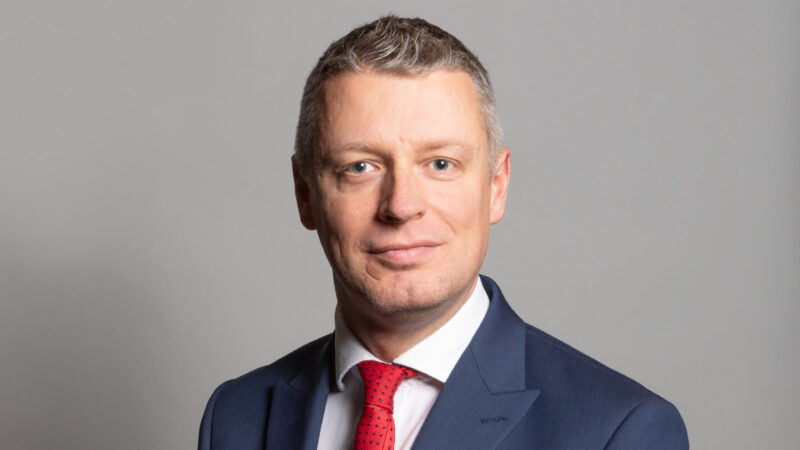 Blearly eyed, after three hours sleep, I checked my phone to see a flurry of notifications from colleagues and friends overjoyed at Labour's victory in Plymouth in the local elections. Among the congratulations one caught my eye. "How can we do what you've just done?" It was from a friend campaigning in one of Labour's must-win target seats. And it's the right question to ask.
Labour is a party that has a hunger for winning again. There's probably just over a year until the general election, and if this year's local elections is to be the launchpad for getting Keir into No 10, then we need to be ruthless in learning what works after the buzz of victory wears off. We must share our experiences and get every single Labour Party in the land fighting fit for the biggest electoral test we have ever faced.
Plymouth was the only major Labour target council to count overnight and it was the first domino to fall in a series of wins that shows Labour is back. Labour victories in Plymouth, Middlesbrough, Medway, Swindon and Blackpool demonstrated that the hard process of renewal is paying dividends. Labour is back, and we are on course to win a majority at the next general election.
Our party has been transformed under Keir's leadership. Over the past year, David Evans, Morgan McSweeney, Shabana Mahmood and many others have reconfigured the party machine into an organisation that acts as a catalyst for winning elections, not a drag to be gotten around in order to win.
Plymouth isn't Labour by default. If we work hard, all year round, then we may have a chance at winning. I want to share a few lessons from our campaign that I hope will serve others well in the next year. How can we do what you've just done?
Firstly, we made sure our campaigning was persistently focused on the voters we must win and where they are. Nationwide, those places where we won we knocked on more doors and importantly focussed that effort on the target pool of voters in the key wards. This may mean leaving the comfort of how things are always done to push into harder areas, but we are on the up, and targeting must be our new watchword.
Secondly, winning also means adopting new tactics and approaches. We adjusted our doorstep script to upsell postal votes to every single Labour voter because we know it increases Labour turnout. In the final month of the campaign, we signed up more than 1,200 postal voters across our eight target seats.
Thirdly, we integrated party staff, volunteers, candidates and councillors into a single seamless team. New organisers are being recruited across the country, and they'll need to hit the ground running. There can be no us and them, no divide between local and regional efforts. If we are to win, we must win as a single Labour team, one big family.
Lastly, we married what we say on the doors, in literature, the media and online to a common set of messages and approaches. Good quality videos, all with subtitles, must now come as standard. Social advertising, using our doorstep data, was utilised to get our messages to the voters who needed to hear them the most. We do not win elections with just paper, nor with Facebook alone. We win when we combine every channel into a common approach. With the help of party staffers, we changed our approach, and it worked.
Of course, it was not just because of Labour that we won. The carnival of chaos of the local Conservatives helped. Four Tory leaders in four years, infighting and bitter local feuds contrasted poorly with the leadership of councillor Tudor Evans, Plymouth Labour's leader. Chopping down 100 trees in Plymouth city centre served as the straw that broke the camel's back for many key voters.
In Westminster, Keir reminds us often that we cannot be complacent. For me, what I hear when he says this is understanding we cannot win from our comfort zones or the seats we already hold. We can only win when we push on, advancing together. There's one hell of a job still to do, and although incompetent and bloodied, the Conservatives will not give up power easily.
Oh, there's one final piece of advice: we didn't do this alone. Each and every day, people from outside Plymouth travelled to us, from Cornwall, across the south west peninsular, Wales, London and further afield too. Go where you're needed the most, don't do what you usually do or go where you always go. Transforming our approach means we have a shot of winning power and transforming the country. Get to it.
More from LabourList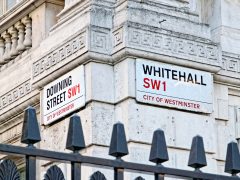 Comment
New governments need to make a splash, to make changes, to make their mark. The first 100 days…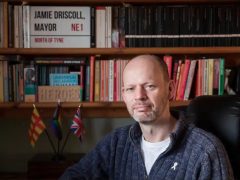 News
The Labour mayor for the North of Tyne region Jamie Driscoll has been blocked by the party from…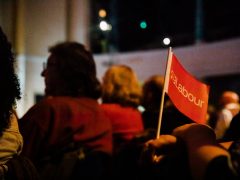 News
Labour Party membership has fallen by almost 170,000 since 2018 and by approximately 19,000 since last summer, despite…