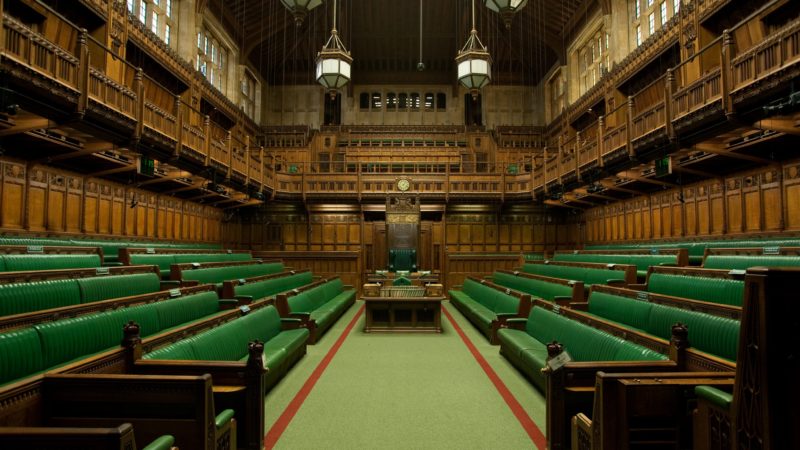 Ten Labour MPs have left their posts on the shadow frontbench after breaking the party line by voting for a ceasefire in Israel and Palestine, with a total of 56 Labour MPs backing an SNP amendment in a significant rebellion (scroll to the bottom for a full list).
Labour shadow ministers Paula Barker, Rachel Hopkins, Afzal Khan, Sarah Owen, Jess Phillips, Yasmin Qureshi,  Naz Shah and Andy Slaughter left their roles, while parliamentary private secretaries Dan Carden and Mary Foy also departed.
Shadow frontbench ministers Sarah Owen and Rachel Hopkins, both Luton MPs, said they voted "with our conscience…a feeling we share with our diverse town".
Leader Keir Starmer said:  "I regret that some colleagues felt unable to support the position tonight. But I wanted to be clear about where I stood, and where I will stand. Leadership is about doing the right thing. That is the least the public deserves."
Labour has 198 MPs, but only 183 MPs in total backed the party's main amendment calling for longer humanitarian pauses. The Scottish National Party's pro-ceasefire amendment did not pass, with 293 votes against it – but 125 MPs supported it. The SNP only has 43 MPs,  but 56 Labour MPs voted with them along with members of other parties.
It is understood that Labour MPs were on a three-line whip both to support Labour's amendment and abstain on the SNP's amendment. A party spokesperson confirmed ahead of the debate that frontbenchers who did not follow the party whip in the votes would face 'consequences'.
Why shadow frontbench Labour MPs broke ranks
Qureshi tweeted just before MPs began voting: "The scale of bloodshed in Gaza is unprecedented. Tonight, I will vote for an immediate ceasefire. We must call for an end to the carnage to protect innocents lives and end human suffering. With regret, I have stepped down as Shadow Women and Equalities Minister."
Meanwhile Khan tweeted: "Today, I will be voting for the motion calling on the UK Govt to support a #CeasefireNow in Gaza. With 11,000+ Gazans killed, supporting a full & immediate ceasefire is the very least we can do. In order to be free to do so, I have stepped down as Shadow Minister for Exports."
Barker, shadow minister for devolution and the English nations, was also among those who quit, saying she was voting for her "conscience", and that a bilateral ceasefire with hostages released would provide "space for cool heads to come together".
Jess Phillips said was committed to being nothing but an "asset" delivering a Labour government, and regretted walking away from her domestic abuse and safeguarding role, but she had to vote with her "constituents, my head and my heart".
Make no mistake what is happening in Gaza is a humanitarian catastrophe.

We urgently need an immediate ceasefire to stop the killing of innocent civilians in Palestine.

Today I will be voting for an immediate ceasefire.
1/4 pic.twitter.com/gBx7CIWebM

— Naz Shah MP 💙 (@NazShahBfd) November 15, 2023
Frontbencher Naz Shah also said she backed a ceasefire, telling the Commons debate earlier it would be a "grave injustice to not recognise acts of terror committed by Hamas", but adding: "It would be a grave injustice if the world turned a blind eye while innocent Palestinians are being murdered by the hour."
Shadow minister Helen Hayes did not back the "divisive" SNP amendment, but said she would keep backing a ceasfire. "A bilateral humanitarian cessation of the violence – a ceasefire – is surely the minimum we should be demanding in face of such horrific suffering. This is not a minority view."
Florence Eshalomi, shadow minister for democracy, also said she too backed a ceasefire, but had not backed the "divisive" SNP amendment.
Meanwhile Bradford East MP Imran Hussain, until recently a member of the frontbench, told the Commons earlier that the residents of Gaza "do not need a pause, they need it to stop" through a "real and immediate ceasefire". He stood down from his post earlier this month, which he said meant he would be more able to press for a ceasefire.
Labour's amendment versus the SNP's amendment: the differences
The Labour leadership's amendment had stated that the Commons "wishes to see an end to the violence in Israel and Palestine", "unequivocally condemn[s] the horrific terrorist attack and murder of civilians by Hamas", calls for the immediate release of all hostages and "reaffirm[s] Israel's right to defend its citizens from terrorism".
The amendment stated that "all human life is equal and that there has been too much suffering, including far too many deaths of innocent civilians and children, over the past month in Gaza" and called on Israel to "protect hospitals and lift the siege conditions".
The amendment continued by "acknowledging" the daily humanitarian pauses Israel has reportedly agreed to put in place but stated that "they must be longer to deliver humanitarian assistance on a scale that begins to meet the desperate needs of the people of Gaza".
It described delivering humanitarian assistance at such a scale as a "necessary step to an enduring cessation of fighting as soon as possible and a credible, diplomatic and political process to deliver the lasting peace of a two-state solution".
The SNP's amendment, by contrast, called on the government to "join with the international community in urgently pressing all parties to agree to an immediate ceasefire" and would have seen the Commons "reaffirm that there must be an end to the collective punishment of the Palestinian people".
A separate amendment that also called for a ceasefire, put forward by Labour backbencher Zarah Sultana, was not selected by the Speaker for a vote.
Starmer has been under considerable pressure from within his party to call for a ceasefire in the conflict, including from members of his frontbench, Labour metro mayors and the Scottish Labour leader Anas Sarwar.
Hussain quit as shadow minister for the New Deal for Working People last week, saying he wanted to be "able to strongly advocate for a ceasefire". He declared that his position on the "ongoing humanitarian catastrophe in Gaza differs substantially" from Starmer's position.
Read Starmer's full statement on the vote
"On 7 October, Israel suffered its worst terrorist attack in a single day at the hands of Hamas.
"No government would allow the capability and intent to repeat such an attack to go unchallenged. Since then, we have also seen an unprecedented humanitarian crisis in Gaza. At every stage during this crisis, my approach has been driven by the need to respond to both these tragedies.
"To stand by the right to self-defence of any nation which suffers terrorism on this scale, alongside the basic human rights and dignity of innocent Palestinians caught, once again, in the crossfire.
"Alongside leaders around the world, I have called throughout for adherence to international law, for humanitarian pauses to allow access for aid, food, water, utilities and medicine, and have expressed our concerns at the scale of civilian casualties. Much more needs to be done in this regard to ease the humanitarian crisis that is unfolding in Gaza.
"And in addition to addressing the present, every leader has a duty not to go back to a failed strategy of containment and neglect, but to forge a better and more secure future for both Palestinians and Israelis.
I regret that some colleagues felt unable to support the position tonight. But I wanted to be clear about where I stood, and where I will stand. Leadership is about doing the right thing. That is the least the public deserves. And the least that leadership demands."
Meanwhile Luke Akehurst, a member of Labour's national executive commitee and secretary of party moderates grouping Labour First, said: "Not impressed by resigners from frontbench. Labour MPs should show moral leadership to their constituents and stand with Israel as it fights Hamas."
Which Labour MPs voted for a ceasefire?
You can see more details here on which MPs voted for which amendments, but the following backed the Scottish National Party's pro-ceasefire amendment:
Ali, Tahir
Birmingham, Hall Green
Allin-Khan, Dr Rosena
Tooting
Barker, Paula
Liverpool, Wavertree
Begum, Apsana
Poplar and Limehouse
Betts, Mr Clive
Sheffield South East
Blomfield, Paul
Sheffield Central
Buck, Ms Karen
Westminster North
Burgon, Richard
Leeds East
Butler, Dawn
Brent Central
Byrne, Ian
Liverpool, West Derby
Byrne, Liam
Birmingham, Hodge Hill
Carden, Dan
Liverpool, Walton
Champion, Sarah
Rotherham
Creasy, Stella
Walthamstow
Cruddas, Jon
Dagenham and Rainham
Cummins, Judith
Bradford South
De Cordova, Marsha
Battersea
Dowd, Peter
Bootle
Elliott, Julie
Sunderland Central
Foy, Mary Kelly
City of Durham
Gardiner, Barry
Brent North
Greenwood, Margaret
Wirral West
Hamilton, Fabian
Leeds North East
Hollern, Kate
Blackburn
Hopkins, Rachel
Luton South
Huq, Dr Rupa
Ealing Central and Acton
Hussain, Imran
Bradford East
Khan, Afzal
Manchester, Gorton
Lavery, Ian
Wansbeck
Lewell-Buck, Mrs Emma
South Shields
Lewis, Clive
Norwich South
Long Bailey, Rebecca
Salford and Eccles
Mahmood, Mr Khalid
Birmingham, Perry Barr
Maskell, Rachael
York Central
McDonnell, John
Hayes and Harlington
Mearns, Ian
Gateshead
Morris, Grahame
Easington
Osamor, Kate
Edmonton
Osborne, Kate
Jarrow
Owen, Sarah
Luton North
Phillips, Jess
Birmingham, Yardley
Qureshi, Yasmin
Bolton South East
Ribeiro-Addy, Bell
Streatham
Russell-Moyle, Lloyd
Brighton, Kemptown
Shah, Naz
Bradford West
Slaughter, Andy
Hammersmith
Smith, Cat
Lancaster and Fleetwood
Sobel, Alex
Leeds North West
Sultana, Zarah
Coventry South
Tarry, Sam
Ilford South
Timms, Sir Stephen
East Ham
Trickett, Jon
Hemsworth
Vaz, Valerie
Walsall South
Whittome, Nadia
Nottingham East
Winter, Beth
Cynon Valley
Yasin, Mohammad
Bedford
More from LabourList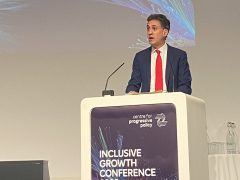 Daily email
With the Tories doubling down on anti-green attacks, Ed Miliband gave Labour's 'green jobs and lower bills' messaging…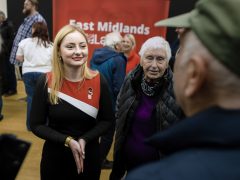 Comment
I was on day four of my honeymoon in Suffolk when I got the call to say Peter…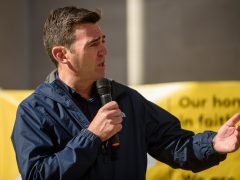 News
Andy Burnham has said "there is an argument for a basic income" and proposed overhauling inheritance tax to…