By Carl Rowlands
It might surprise many to discover that the Educational Maintenance Allowance was first suggested by Labour nearly 25 years ago. In Labour's manifesto for the 1987 general election, there is a promise that:
"There will be maintenance allowances for 16- to 18-year- olds whose family circumstances would otherwise impede their further education."
In defending the EMA, Labour are defending a long-standing commitment to education for all. I asked Bryan Gould, the main architect of Labour's 1987 campaign, what he thought of the Tories plans to virtually eliminate the EMA.
"I recall the manifesto commitment but I don't remember much about the background to it. It was certainly part of the wider response to what was thought at the time to be very high unemployment, and was an attempt to ensure that unemployed youngsters were not left languishing, but were able to build education and skills to equip them for decent jobs."
"I am very concerned to discover that the Tory-led government is planning to abolish the EMA. It is, I am afraid typical of so much of what they have done."
"They have placed the burden of the economic crisis on those who are the most vulnerable and who have the least responsibility for bringing it about. They have shown a complete disregard for our economic future. They have demonstrated that they have no idea of how important relatively small sums can be to people with limited resources and therefore how damaging the removal of this support will be to those who will now have to drop out of education. They have broken pre-election promises, and the junior partner has shown itself to be lacking either the will or the courage to resist the senior partner."
Perhaps not much has changed since 1987. The Tories remain unable to describe a sustainable, expansionist economic strategy which would create jobs for Britain's jobless young people. They also remain unable to conceive of education as valuable in its own right.
After all this time, and the growth of higher education, they still can't explain the case for people learning. In addition, the Tories' personal obsession with financial services prevents them understanding the case for the advanced manual skills which Britain will need in the future.
For all their expensive schooling, they remain, by and large, the 'stupid party.'
More from LabourList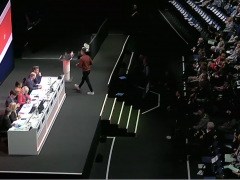 News
Labour passed a number of constitutional amendments, known as rule changes, at its party conference this year. We…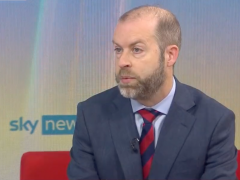 Video
Jonathan Reynolds has denounced the government's economic policy as "unsustainable, dangerous, reckless and a gamble with people's futures"…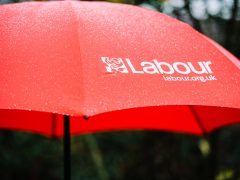 Daily email
YouGov published explosive findings last night. According to the pollster, Labour has a 33-point lead over the Conservatives – which…