Labour has been clear and consistent in its opposition to the Bedroom Tax.
We said it was cruel and unfair, taking an average £700 a year from half a million low income households. The government has admitted that two thirds of those hit have disabilities, and another 60,000 are carers. All the evidence from housing and disability experts showed that most would have nowhere else to move to.
We also said it was unworkable and could end up costing more than it saved, with people unable to keep up with their rent, destabilising the finances of housing providers and risking costly eviction proceedings, or ending up with private landlords where rents and housing benefit bills are higher.
Our fears were confirmed by the government's own independent evaluation of the policy slipped out over the summer. This revealed that just 4.5% of affected claimants had been able to move to smaller accommodation within the social sector, that 60% had fallen behind with their rent after just six months, and that there was "widespread concern that those who were paying were making cuts to other household essentials or incurring other debts".
These are the reasons why Labour MPs forced a vote in the House of Commons for its abolition in November last year. It is why we supported a Bill to abolish the tax put forward by Ian Lavery MP in February this year. And it is why Ed Miliband has committed the next Labour government to repealing it if we win the general election next year.
To his credit, Andrew George MP has also been consistent in his criticism of the Bedroom Tax. He even voted in support of our motion to abolish it last November. But unfortunately the same cannot be said of his party, the Liberal Democrats.
They joined the Tories in the lobbies to vote through the Bedroom Tax at second and third reading in 2011. They combined with the Tories to defeat Labour's opposition motion last November. And they were nowhere to be seen when Ian Lavery proposed his Bill to repeal the tax in February.
The plain truth is that there would be no Bedroom Tax if it wasn't for Nick Clegg and the Liberal Democrats.
The Liberal Democrats even refused to support amendments that Labour tabled in the Commons and the Lords to exempt disabled people whose homes had been specially adapted for them, or who could not find alternative accommodation where support services and suitable employment was locally available.
Lately Nick Clegg has attempted a u-turn on the issue, claiming that new evidence showed people were unable to move to avoid the tax. But the evidence for this has always been available.
In fact the government's own assumption was that no one would move, and that if they tried "there would be a mismatch between available accommodation and the needs of tenants", and that "in many areas this mismatch could mean that there are insufficient properties to enable tenants to move to accommodation of an appropriate size".
In fact, the very report that the leader of the Liberal Democrats has cited as "the trigger" for his change of heart points out that the small number of moves is in fact "higher than some had expected as the DWP's impact assessment was modelled on the assumption that no significant numbers would downsize". The utter disingenuousness of Nick Clegg's attempt to excuse his collaboration with this Tories on this issue confirms once again that you simply cannot trust a word the man says.
The Liberal Democrat leadership have not yet announced what position they will take on Andrew George's Private Members' Bill to exempt certain categories of household from the Bedroom Tax.
The Labour Party will support it. This Bill does not go as far as the full abolition we want to see. But we will take any opportunity to limit the terrible impact of the Bedroom Tax. So this Friday, though most MPs will have commitments in their constituencies, I and other Labour MPs will be present in the House of Commons chamber to support the Bill so that it has the best chance of progressing through to its next stage. And in Committee we will do what we can to strengthen and extend its scope.
We in the Labour Party will take any opportunity to protect as many people as we can from this unjust and ill-conceived policy. But the only sure way to get the Bedroom Tax fully repealed will be to elect a Labour government next May.
Rachel Reeves is Shadow Secretary of State for Work and Pensions
More from LabourList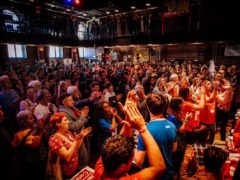 News
Sam Tarry has warned that Keir Starmer is in danger of "driving a wedge" between the party and…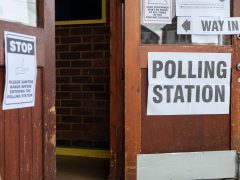 Comment
There are an increasing number of voices on the left and the fringes of British politics advocating for…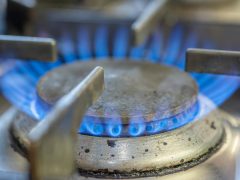 News
The vast majority of the public back Labour's plan to freeze energy bills until April 2023, a poll…